A boy who was expected to live for less than a year because of a rare genetic condition has died at the age of three after contracting COVID.
Sebastian Moroney was born with a severe form of Niemann-Pick disease, a metabolic disorder that affects organs, bone marrow and brain functionality, and was expected to live for just eight months.
However, Moroney defied predictions to live well beyond his expected lifespan, and his mother said that he was alert and interacting with his surroundings until he caught COVID.
There are several different forms of Niemann-Pick disease, but Moroney was diagnosed with Type A, the most serious, which manifests during early infancy.
The condition prevents the body from properly breaking down lipids, such as waxes, fatty acids, oils, and cholesterol, causing fatty deposits to build up in the spleen, liver, lungs, bone marrow, and brain. This can lead to brain damage, atrophy, eating difficulties, eye paralysis, and an enlarged liver and spleen.
There is currently no effective treatment for Niemann-Pick, and children born with Type A rarely live beyond 18 months, according to the National Institutes of Health.
"He was expected to live for eight months. He fought and we gave him the best care we could," his mother, Jordanna Moroney, told Australia's ABC News.
"He was terminal... but he defied predictions; he was alive and interacting with the people around him. Until he got COVID."
He tested positive for COVID two days before Christmas on December 23, 2021 and spent his third birthday isolating with one of his parents, in order to protect his two-week old baby sister.
He died on Friday, January 7.
"We're so devastated. He was such a sweet little boy, and he fought so hard for so long. We were never ready to let him go," his mother said.
Jordanna Moroney credited health care workers from the Paediatric Ambulatory Care (PAC) unit at Campbelltown Hospital in Sydney, where the family lives, with allowing her to spend as much time as possible with her son.
They regularly visited the Moroney's family home and "gave him a lot of personal attention where they knew him and cared about him as his own special little person," she said.
After her son's death, Jordanna Moroney asked people to donate to a fundraising page set up by Mums 4 Refugees, with the proceeds going to Campbelltown Hospital's PAC unit and the Children's Hospital in Westmead, Sydney.
At the time of publication, the fund, which explains that Sebastian Moroney "was doing much better before COVID came along" despite his serious underlying health issues, has raised more than AU$20,000.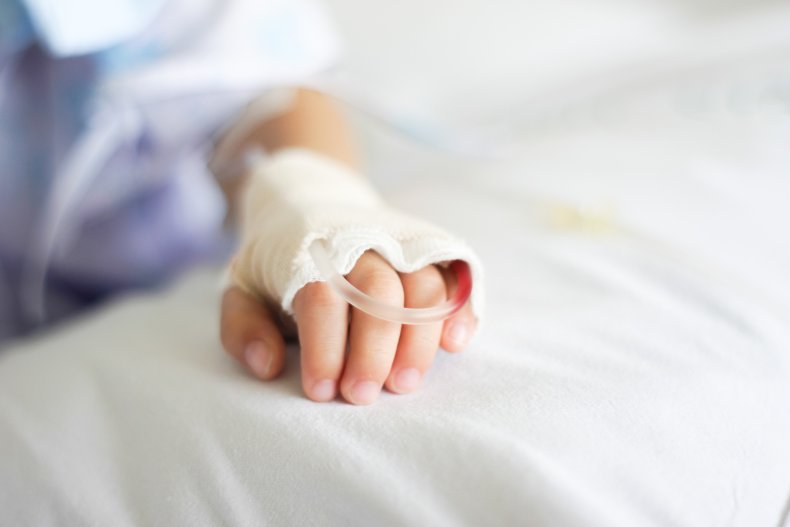 Uncommon Knowledge
Newsweek is committed to challenging conventional wisdom and finding connections in the search for common ground.
Newsweek is committed to challenging conventional wisdom and finding connections in the search for common ground.