COVID Cases in Los Angeles Double for the Second Week in a Row
For the second consecutive week, Los Angeles is experiencing a rise in new COVID-19 cases. This increase marks the largest number of cases since the beginning of this year. Furthermore, the number of Delta variant cases sit at 71 percent, making it the leading variant in Los Angeles currently.
In Los Angeles there have been 1,107 new COVID-19 cases, with 320 people are currently hospitalized. There have been five additional deaths, bringing Los Angeles' total to 24,530. In a June 30 report, Los Angeles County reported 422 new cases, which was double the amount reported on June 15.
When asked about the increasing number of Delta variant cases, Governor Gavin Newsom stated, "I can assure you they're going to be higher." Also, he stated that "If we continue to get vaccinated that won't be necessary," when asked about bringing back restrictions due to the rise in COVID cases.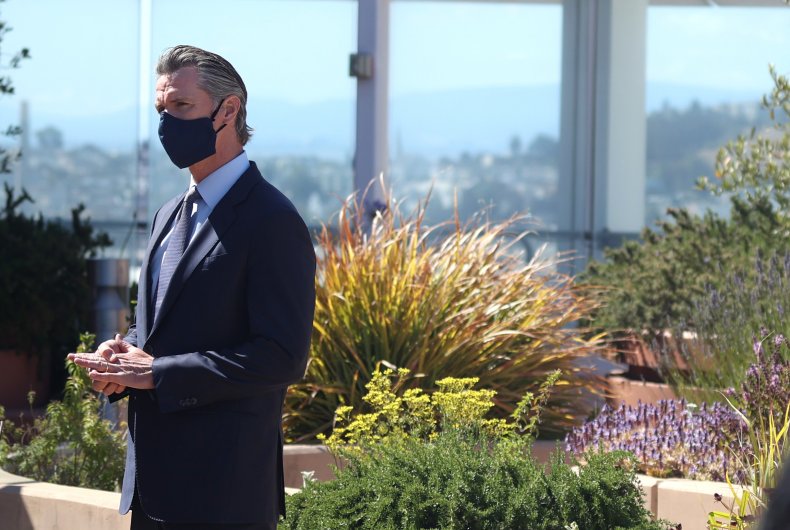 On June 15, 2021, Newsom ended the Stay-At-Home order for Los Angeles and replaced it with the Blueprint for A Safer Economy. The blueprint was designed to control and limit the spread of COVID-19 in Los Angeles. The following guidelines are included in the Blueprint for A Safer Economy:
At least 21 days to expand activities beyond the initial tier to ensure California better limits the spread of the virus;
Mandatory metrics—case rates and test positivity—to measure how widespread COVID-19 is in each county and guide what is allowed;
A uniform state framework, with four categories instead of 58 different sets of rules;
A more nuanced way of allowing activity: Instead of open vs. closed, sectors can be partially opened and progressively add to their operations as disease transmission decreases; and
A new process for tightening back up again quickly when conditions worsen.
All counties in Los Angeles fall into four color-coordinated categories: Purple (Widespread), Red (Substantial), Orange (Moderate), and Yellow (Minimal). These categories are based upon how COVID-19 is affecting each community and surrounding areas.
"This Blueprint is statewide, stringent and slow," said Newsom back in June. "We have made notable progress over recent weeks, but the disease is still too widespread across the state. COVID-19 will be with us for a long time, and we all need to adapt. We need to live differently. And we need to minimize exposure for our health, for our families, and for our communities."
Public Health Director Barbara Ferrer stated that although there is an increase in the availability of vaccinations, Los Angeles residents are still being impacted by COVID-19 at a rapid rate.
"Last year, we didn't have the vaccine and there were increases in cases and hospitalizations that occurred after the Fourth of July holiday," county Public Health Director Barbara Ferrer said in a press statement. "This year we have three powerful vaccines but there are still about 4 million residents that are unvaccinated and at risk of COVID-19 infection.
"With small increases in community transmission and an increase in the circulation of the Delta variant, your best protection and the best protection for the county's recovery are the safe and effective COVID-19 vaccines," she continued. "And while we are increasing the number of people with vaccination protection, sensible public health precautions, including masking and hand hygiene can support our recovery."
Newsweek has reached out to Governor Newsom for further comments.