COVID Cases in NY Near Previous Peak 5 Months After Fauci Said State Responded 'Correctly'
The number of coronavirus cases in New York is nearing the state's previous peak, roughly five months after Dr. Anthony Fauci said New York handled the ongoing pandemic "correctly."
According to data from the COVID Tracking Project, cases in New York have continued to rise over the past few weeks, placing the state close to its earlier peak numbers from April.
The data shows that on Wednesday, the state reported 10,600 new cases of the novel virus. The state's 7-day average number of cases has also continued to increase, with 9,832 as of Wednesday.
In comparison, New York recorded its highest single-day uptick on April 15 with at least 11,571 new cases, according to the COVID Tracking Project. Throughout the beginning of April, the state's 7-day average number of cases remained around 9,000.
The number of cases in New York declined in the proceeding months but numbers have surged again during November and December, as the state currently has its 7-day average number of cases nearing the same totals recorded in April.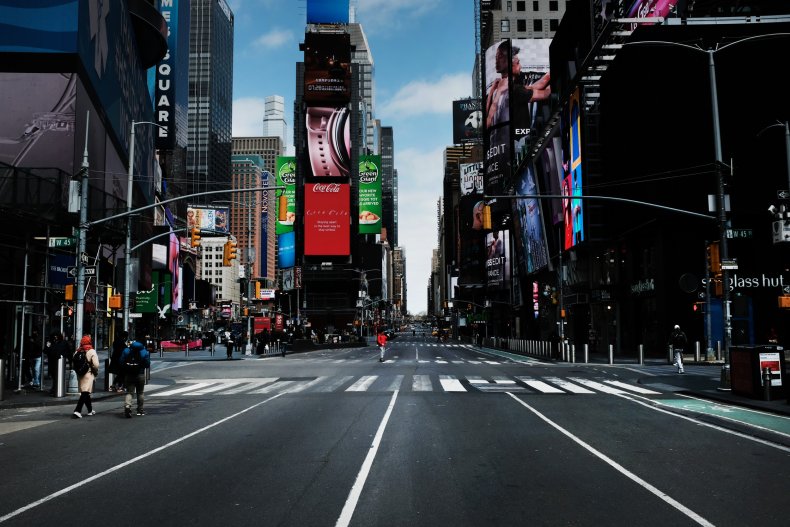 The rising numbers in New York comes approximately five months after Fauci, the director of the National Institute of Allergy and Infectious Diseases, praised the state's handling of the novel virus.
During an interview with PBS NewsHour on July 17th, Fauci applauded New York's response to the ongoing pandemic: "We know that, when you do it properly, you bring down those cases. We have done it."
He also remarked: "We have done it in New York. New York got hit worse than any place in the world. And they did it correctly by doing the things that you're talking about."
When New York hit its peak in COVID cases this past April, Governor Andrew Cuomo imposed some of the strictest restrictions across the U.S., such as a statewide stay-at-home order and mask mandate, and the closing of nonessential businesses.
Cuomo thanked the state's residents for following the state's mitigation efforts.
"I'm so proud of what New Yorkers have done. But we must continue to be on alert," Cuomo wrote in a tweet on the same day as Fauci's comments, while also announcing that the state was cleared to move into phase four of its reopening plan.
While cases and deaths related to the novel virus declined at the time of Fauci and Cuomo's comments, they have since continued to increase and prompted the governor to impose new restrictions in early November. That included a curfew for bars and restaurants, as well as a capacity limit on social gatherings.
Across New York, there are now more than 733,000 total confirmed cases and at least 27,404 deaths, the COVID Tracking Project reported.
Newsweek reached out to the New York Department of Health and the National Institute of Allergy and Infectious Diseases for comment, but did not receive a response in time for publication.