As COVID Cases Soar, the NFL Presses On With Intensive Measures For Teams to Follow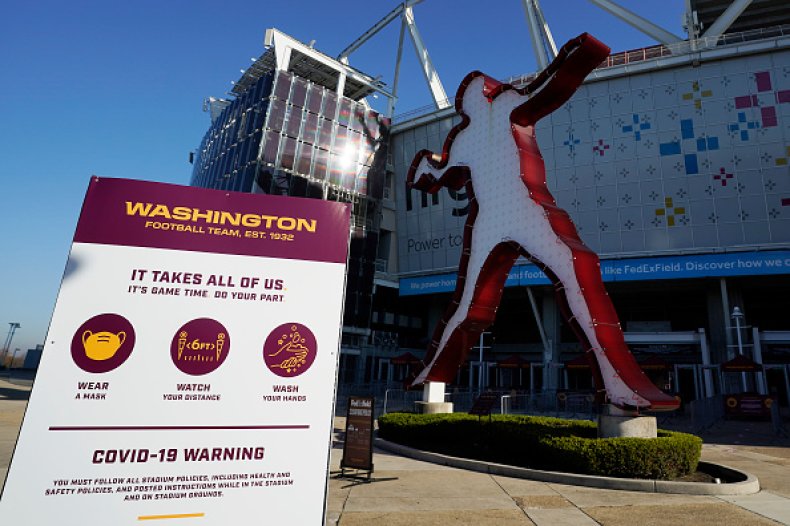 A new wave of positive coronavirus cases has begun sweeping the country, and top leaders in some states have already ordered shutdowns. College football games are being postponed at a more rapid rate than before, and more and more NFL players and coaches are testing positive.
As for the NFL itself? The league will keep pressing on, but with the harshest protocols in place for all 32 teams, beginning this Saturday.
NFL Commissioner Roger Goodell sent a statement throughout the league Wednesday indicating they will implement strict measures for all teams to follow as an effort to thwart the virus from spreading even more.
These include, but aren't limited to, having all meetings either virtual or in large spaces, more masks worn around NFL team facilities and having grab-and-go food service in team cafeterias.
"The upcoming holidays, beginning with Thanksgiving next week, will introduce new risks of exposure that we need to address now," Goodell wrote. "Because we have a highly sophisticated program of daily testing, we know when the virus enters our facilities, which underscores the importance of contact tracing and other steps to minimize close contacts within a facility."
The league introduced strict, intensive protocols on October 1 after players from the Tennessee Titans tested positive, and the new rules were initially intended for teams that either had positive tests or had been exposed to other teams that recently tested positive. Now, all teams must adhere to them as cases soar around the nation.
Here are the intense measures each team must follow:
Meeting must be held either virtually or inside the largest possible indoor space that has been approved by the NFL.
Cafeterias must have grab-and-go food service.
To minimize exposure in locker rooms, the league mandates less than 15 minutes per person, per session. Teams should schedule sessions to avoid a cramped, crowded locker room.
Team personnel must wear masks or face shields at all times, even on the practice field.
Players getting treatment for an injury must wear "double PPE." That means both a mask and a face shield.
A maximum of 10 players and five coaches are allowed in the weight room at the same time, no matter the size of the weight room.
"Recent experience has highlighted the importance of minimizing high-risk close contacts; on multiple occasions, we have seen individuals identified on that basis test positive within a short time," Goodell said. We have also seen many instances in which effective action by clubs to minimize these close contacts prevented the virus from spreading within the club, and avoided players or coaches being ruled out of practice or games."