As COVID Cases Surge, Philadelphia Restricts Indoor, Outdoor Gatherings Ahead of the Holidays
Philadelphia health officials announced a new wave of restrictions on Monday, as coronavirus cases in the city continue to surge ahead of the holidays. "We are in a very dangerous stage of the pandemic," Mayor Jim Kenney said during a press conference.
Philadelphia Health Commissioner Thomas Farley warned that the city may see between 700 and 1,400 coronavirus deaths by the end of the year. He added that Philadelphia is experiencing its highest daily case counts since early in the pandemic. The city reported 645 new cases on Monday and 2,564 since this past Friday.
Farley said Philadelphia is restricting indoor and outdoor gatherings starting November 20 to try to slow the spread of the virus. The restrictions are set to last for six weeks.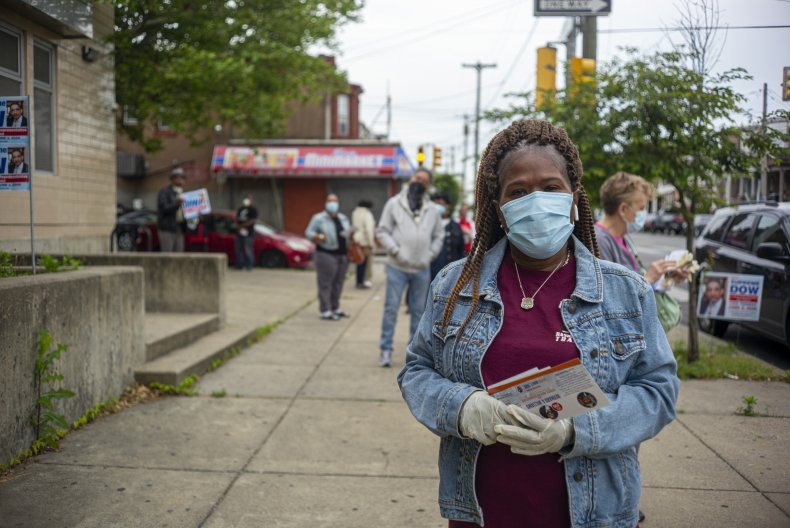 By banning indoor gatherings involving people from more than one household, the city aims to combat a lack of mask wearing and social distancing indoors, in both public and private spaces.
The restrictions apply to indoor gatherings of any size, in any location, both public and private. These include visiting between households, indoor parities, group meals and watching sporting events as a group. Indoor weddings, funerals and baby showers are also affected.
As for outdoor gatherings, attendance is restricted to 10 percent occupancy or 10 people per 1,000 square feet. Also, no food or beverages can be served, to ensure that people are wearing their masks at all times.
With Thanksgiving right around the corner, Philadelphia officials advise dinner celebrations with immediate household members only, according to a Thursday blog post. For celebrations with extended family and friends, the city advises spending time in video conferencing and delivering meals and gifts in a way that doesn't involve direct contact, such as leaving them on a porch or doorstep.
"The city recognizes that we cannot prevent people from gathering in their own homes," a city spokesperson told Newsweek. "We feel that the seriousness of this wave, and how much we're all giving up to bring this pandemic under control, will act as a reminder that maybe folks don't need to have that football watch party or see their extended family."
The spokesperson added, "We know this is a hard decision to make, but the sooner that we all take this seriously and listen to the Health Department's guidance, the sooner we'll be able to get back to normal."
Religious institutions, however, can have people indoors but with limited occupancy. Celebrations and services are allowed with 5 percent of maximum occupancy, or five people per 1,000 square feet. Online services are encouraged.
Under the new restrictions, indoor dining at restaurants will be banned, and outdoor dining will be restricted to four seats per table. Everyone sitting at one table must be from the same household. Museums, theaters, gyms and libraries will be closed.
Retail stores can operate at a limited capacity, with no more than five people for every 1,000 square feet. All retail staff and customers must wear a mask, and stores are advised to not serve anyone who isn't wearing a mask, according to the new restrictions.
Following the city's announcement of the new restrictions, the Philadelphia Eagles said fans will no longer be allowed in the stands during home games at Lincoln Financial Field.
States across the U.S., including Washington, Iowa, North Dakota and Michigan, have also imposed new restrictions, with the goal of limiting the spread of the virus.
The U.S. has over 11.1 million coronavirus cases, according to data from John Hopkins University, exceeding the cases reported in all other nations. As of Monday afternoon, more than 246,700 people have died from COVID-19 in the nation.