COVID Could Outlive Human Species, WHO Expert Says
World Health Organization (WHO) officials expect COVID-19 to continue to evolve, and that it could possibly be around long after human beings because viruses are "supremely adapted" to survive.
Experts warned the virus would continue to mutate as long as it was able to spread and that eradicating COVID-19 at this point is no longer possible, according to the WHO. A subvariant of Omicron, a highly infectious variant, is already taking hold in some countries, but the WHO doesn't believe it's the latest mutation the world sees.
"There will always be variants," Dr. Michael Ryan, executive director, WHO Health Emergencies Programme, said on Wednesday. "The microbes might be around for a lot longer than we are as a species. They're supremely adapted to survive and they will continue to do that."
Ryan added that the virus isn't going to "disappear" and completely stopping the virus isn't the goal. The new objective is to end the public health emergency, which can be achieved by getting enough people fully vaccinated or to a point where a person can be diagnosed on the spot and immediately be placed on antivirals.
When that happens, COVID-19 could be a "normal thing" that the world lives with, just as countries adapted to living with pneumonia or other diseases that would have killed people decades ago. Ryan expressed hope that the world could get to the point where COVID-19 is just "any other bug" and can be managed and dealt with through therapeutics and vaccines.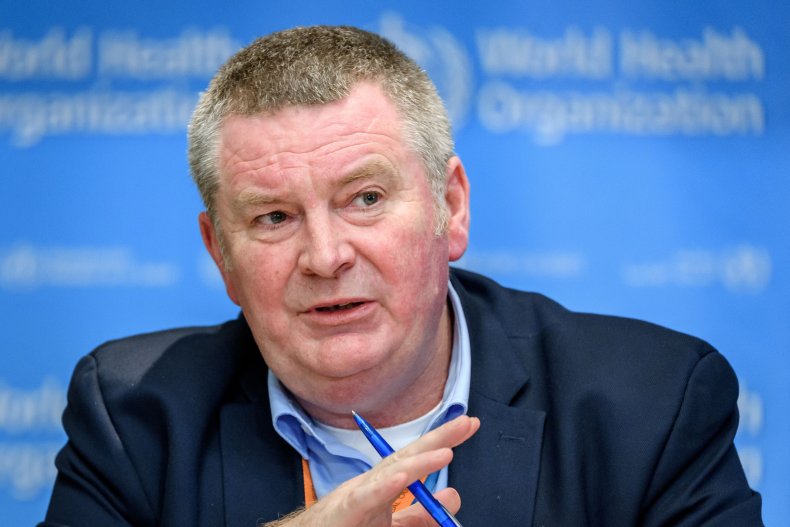 It's a similar scenario to how the world addresses the flu. The flu's continued adaptation means vaccines need to be tweaked to address different strains, but people are able to be tested for it by a health care provider and obtain a care plan.
Companies are already working on a vaccine to specifically target the Omicron variant. Ryan said there are discussions about trying to create a catch-all vaccine for coronaviruses in general.
Until COVID-19 becomes a routine occurrence, Ryan advised people to continue taking public health precautions to keep themselves and others safe. That means wearing a mask in certain settings, such as public transportation, even if it's not required.
The WHO official likened it to rules when using public roads. Rules require that a person drives within a certain speed limit. However, if someone is crossing the street, a driver reduces their speed even though they're legally allowed to drive at a higher speed because the "local risk has increased."
"How can I reduce those risks even if the government says it's not mandatory anymore? To me, that's just about being smart the same way you're being smart when you're driving on the road," Ryan said. "That doesn't require one to say 'Well the rules say this, therefore I am allowed to do everything up to the rules.' That's not how we live our lives."
Ryan criticized countries for using the "on/off" button with regard to measures, referring to the complete implementation or complete withdrawal strategy that some have implemented. He acknowledged the immense "political pressure" some officials feel to open up completely, but argued that lifting all measures could be problematic if they are needed to be put back in place because of a future variant.