During the height of India's second wave of COVID-19, the air in New Delhi had become so thick with crematoria smoke, it's as if the city was engulfed in flames. By mid-May, the disease was killing upwards of 4,000 people a day. Thankfully, the country's surge seems to be slowing, with cases on the decline.
But as the smoke clears, a second pandemic looms that has those of us who work in child protection deeply concerned. Children worldwide are losing caregivers at stunning rates. According to a new report published in The Lancet, between March and December of 2020 more than a million children lost a mother, father, or co-residing grandparent to COVID-19. This includes an estimated 187,000 children in India. It's a global childcare crisis with no easy solutions.
Alarmingly, many of these kids could end up in residential child care institutions, often known as orphanages.
India already has the largest number of kids living in such residential care of any country in the world. In total, more than 9,500 child care institutions house 400,000 Indian children. But surprisingly, these facilities don't hold many orphans. According to research also published in The Lancet, a staggering 80 to 90 percent of children in orphanages have at least one living parent who is simply too poor to take care of them. Poverty pushes parents to send their kids to these facilities, where they're promised education, health care and room and board. Some facilities provide these essentials, but too many are riddled with neglect and abuse. They're also entry points for trafficking. What's more, when children spend considerable time at an orphanage, they experience delays in their physical, cognitive, emotional and social development and are at high risk of physical and sexual abuse.
Most children who lose a primary caregiver to disease still have a parent or relative with whom they can live. But they need support, such as financial aid or social services, to do so. And if there is no one in the family to keep the child, then alternatives like foster care or adoption are the next best options.
Recent history shows what can happen when orphanages and children's homes become the solution to a pandemic. When AIDS swept across Africa in the early 2000s, the spread of HIV was used to justify a proliferation of these facilities throughout the continent. Many were unregulated and poorly run, and most of them continue to operate, surviving on funding from well-intentioned donors. U.S. Christians donate a staggering $3.3 billion per year to non-family-based residential care for children.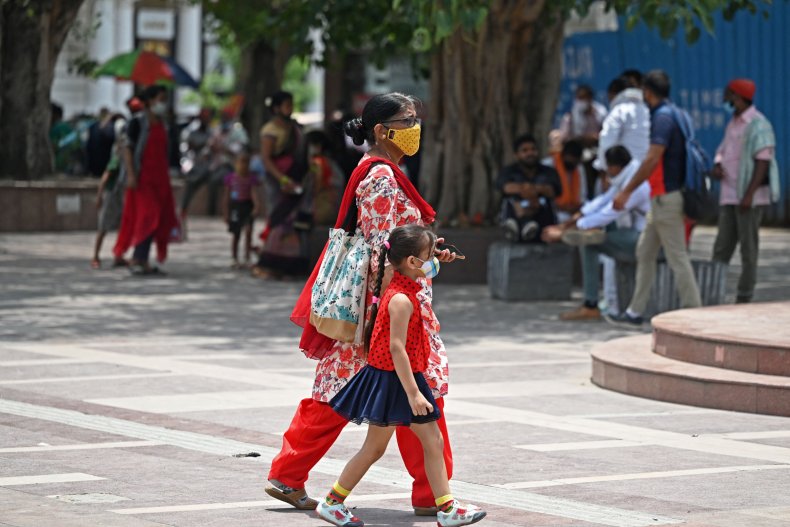 All of this matters because beyond India, COVID-19 cases are spiking across Africa and in other parts of the world. COVID-19 often kills within weeks, leaving families with little time to prepare. The secondary impacts of the pandemic, like growing hunger and increased violence against women, have been disproportionately felt by the world's most marginalized people. The poor are getting significantly poorer. We cannot let a generation of children be pushed out of families and into residential care because it's a quick fix for worsening poverty or because their primary caregivers are dying from disease. The lives of millions of children hang in the balance.
As the global director of Changing the Way We Care, an initiative which promotes family-based care for all children, I believe the best place for a child is with his or her extended family. When families experience a crisis, we find ways to keep them together. We do this by strengthening local systems, including the social service workforce. We also improve a family's access to health care, education and income.
Americans can support these efforts by urging Congress to increase funding for international humanitarian and development assistance, which goes toward programs like Changing the Way We Care. Worldwide need is only increasing against the backdrop of the pandemic, and we urge Congress and the Biden administration to double this support by 2025, and to work closely with other governments to help prioritize the re-integration of children with their families.
Equitable access to vaccines will also be critical to stemming this crisis. During the height of Africa's HIV pandemic, children were deprived of their caregivers due to inequitable access to HIV treatment. This must not happen again. U.S. global leadership in providing vaccines will only succeed when coupled with a plan to get those vaccines into arms.
The pandemic has already robbed us of so much. If we act now, we can make sure that it doesn't rob the world's most vulnerable children of a prosperous future.
Anne Smith has worked in international development for 20 years and is the Global Director for Changing the Way We Care, a MacArthur award winning initiative aimed at reuniting children with their families.
The views expressed in this article are the writer's own.