A new report Monday shows that more patients receiving care from the Department of Veterans Affairs (VA) have died from COVID-19 complications than those who perished during this country's two biggest wars this century.
The VA reported that 6,772 patients in its care have died from COVID-related complications since last March. That's more than the combined deaths from Operation Iraqi Freedom (2003-2010) and Operation Enduring Freedom Freedom (2001-14), where the Defense Department (DoD) lists 6,756 total military deaths.
Not included among the VA's COVID death total are another 95 employees who contacted the virus in recent months and also died from complications. The DoD doesn't say which areas of the clinics or hospitals where those employees worked, nor how they came in contact with the virus, according to Military Times.
The VA's death toll since the beginning of the pandemic equates to 23 deaths per day, which is greater than the suicide rate of veterans, which is at 17 per day.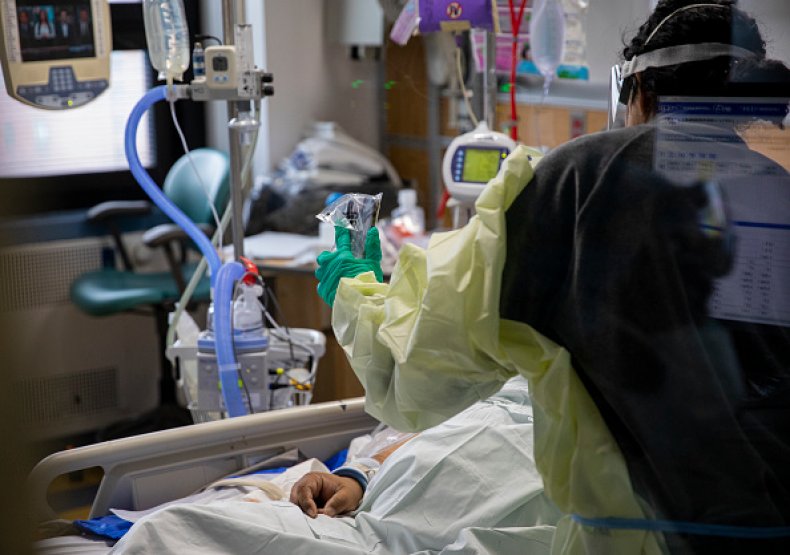 There have been more than 20.3 million people in the United States who have tested positive for the coronavirus, and more than 350,000 deaths now. Both of those staggering figures lead all countries on the planet.
The VA has about 9 million people connected to its network, but that does not include all veterans and servicemembers.
Of the 6,772 COVID deaths in the VA, about 40 percent of those were getting inpatient care while the remainder were at-home patients or those at other medical facilities connected to the VA health system.
The VA reported 11,545 active cases through Sunday night, which is down by almost 30 percent over the last month. Despite declining numbers in the last 30 days, the amount of cases is still more than triple of what the VA had this time four months ago (3,302).
Though there have been sharp increases in both COVID cases and deaths, the VA has stated the percentage of new inpatient cases have either remained steady or decreased.
The VA has already administered COVID vaccines to more than 50,000 health care employees and 5,000 veterans who live in community living facilities. The department has said it plans to vaccinate another 7 million people in the coming months, but it will only happen as quickly as vaccines become available to the VA.
The coronavirus was first detected in Wuhan, China in late 2019, and it began reaching the shores of America in early 2020. By the middle of March 2020, the pandemic took full effect in the U.S., which led to the shutdown of schools, businesses, public facilities like beaches and parks, and life as we all knew it in this country.
Newsweek reached out to the VA for this report.