COVID-19 Live Updates: Another 500,000 more deaths by February Predicted
A further 500,000 COVID-19 deaths are likely in Europe between now and February, the World Health Organization has warned. Top health officials fear a global winter spike in virus cases as more people socialize indoors and fewer people wear masks in crowded spaces.
A race between COVID vaccines and the virus is still being run in the U.S. as hesitancy remains high in many states. A contamination crisis has also struck a Maryland-based vaccine manufacturer that was found to have produced millions of unuseable Johnson & Johnson vaccine doses earlier this year.
Over 75,000 new infections were recorded across the U.S. yesterday - down on recent highs but still spreadingly rapidly enough to threaten another spike in hospitalizations and deaths. White House and CDC officials hope a rollout of the vaccine among young children will help curb the spread in the coming months.
Live updates have now ended
Live updates have now ended
Thanks for following Newsweek's COVID-19 liveblog.
Navajo COVID reports 103 COVID cases and five deaths
The Navajo Nation on Thursday reported 103 more COVID-19 cases and five deaths. It marked just the 13th time in the past 36 days that the tribe has recorded a virus-related death.
The latest numbers pushed the tribe's totals to 37,154 confirmed cases since the beginning of the pandemic. The known death toll now stands at 1,493.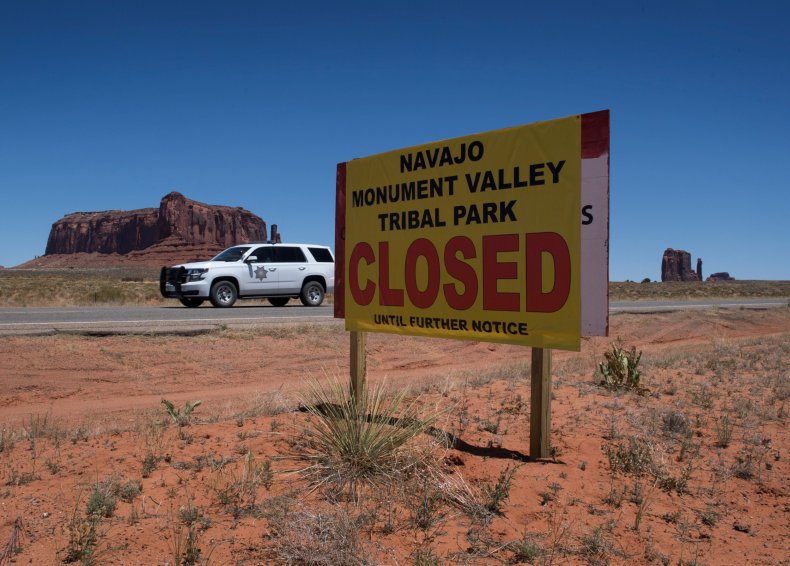 'A significant improvement from when I took office': President Biden hails drop in unemployment
Children can receive $100 for getting a COVID-19 shot
Cities and states across the U.S. are offering various incentives for children to get the COVID-19 vaccine.
New York City: Children can get $100 for their first dose of the Pfizer shot at a city-operated vaccination site. They can also get tickets to city attractions like the Statue of Liberty or a Brooklyn Cyclones baseball game.
Chicago, Illinois: Children five to 11 can get $100 gift cards when they get vaccinated at Chicago Public Health events or clinics.
San Antonio, Texas: Parents or guardians who get their children vaccinated at a public health clinic can get a $100 gift care for H-E-B grocery stores.
Louisiana: Children aged five to 11 can soon also claim $100.
Minnesota: Children aged 12 to 17 can receive a $100 visa card and the opportunity to enter a raffle for a $100,000 college scholarship or a Minnesota experience prize package.
China, India, Russia could be masking true global death toll
Professor of epidemiology at the Johns Hopkins Bloomberg School of Public Health, Amber D'Souza, told Newsweek the total number of people who have died from the virus could be "two or three times higher" than current figures due to the suppression of data from the three countries.
It's difficult to know how much higher, but certainly possible that it is two or three times higher than the number of deaths we know about.
FULL STORY: China, India, Russia Data Masks the World's Real COVID Death Toll
U.S. economy added over 500,000 jobs in October
Employers across all states slashed unemployment once again last month after adding an extra 531,000 jobs.
It signals an emergence of the U.S. economy from the worst of the recent Delta variant wave, with growth resuming and employers feeling able to hire new staff.
Rising COVID infections in Canada after slump
New infections are on the rise once again in Toronto and elsewhere after dropping for seven straight weeks in the country, fuelling fears of a winter wave of the virus.
The city's rolling seven-day average for daily infections rose from 50 per 100,000 to 59 as of last Saturday, according to health officials.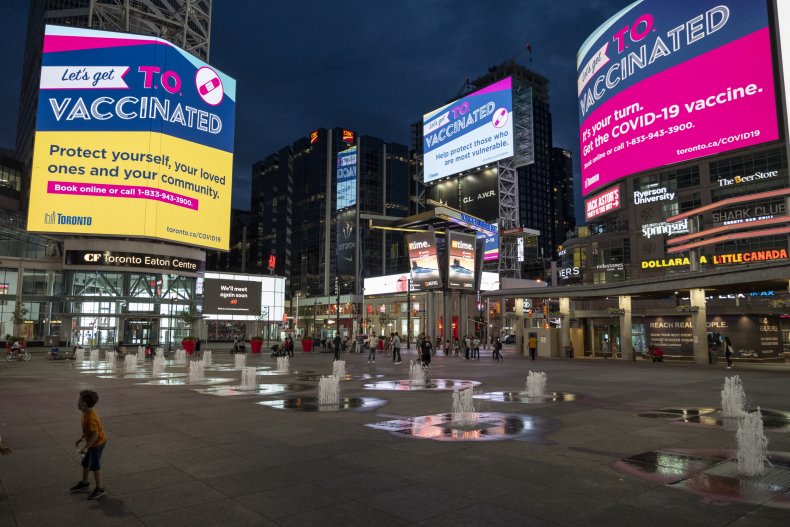 Federal government cancels multi-million dollar Emergent deal
The Maryland-based vaccine manufacturer, with facilities in Baltimore, was found to have produced millions of contaminated Johnson & Johnson vaccine doses this spring.
The company admitted the incident in a conference call last night discussing its latest financial results, suggesting it will miss out on about $180 million due to the contract's termination.
Emergent BioSolutions was approved to begin the rollout of the vaccines under the Trump administration, but after winning the contract it ran into production problems, with ingredients intended for use in Oxford-AstraZeneca vaccine shots contaminating 15 million doses of the Johnson & Johnson vaccine.
Over 8,000 USAF personnel miss vaccine deadline
Over 800 refused to get the shot and almost 5,000 are seeking religious exemptions - but 95.9 percent of the military branch's 326,000 active-duty members are fully vaccinated as of yesterday.
Another 2,753 people had not started the process of getting vaccinated for reasons that were not specified by the Air Force. Officials said it would review requests for medical and religious exemptions over the next 30 days.
Tuesday was the Air Force's deadline for all active-duty members to comply with a vaccine mandate, with anybody who has not taken part now required to undergo at least weekly COVID testing to enter any military facility.
FULL STORY: Over 8,000 Air Force Service Members Miss Vaccine Mandate Deadline
COVID-positive Biden staffer sent back to U.S. on separate plane
A person traveling with President Biden to Europe this week who tested positive for COVID-19 did not return to the U.S. aboard Air Force One and will instead remain in Scotland before returning home on a different government plane, the White House has confirmed.
Officials confirmed the individual did not have close contact with the president, is fully vaccinated and asymptomatic. Biden tested negative for the virus on Tuesday, the White House added.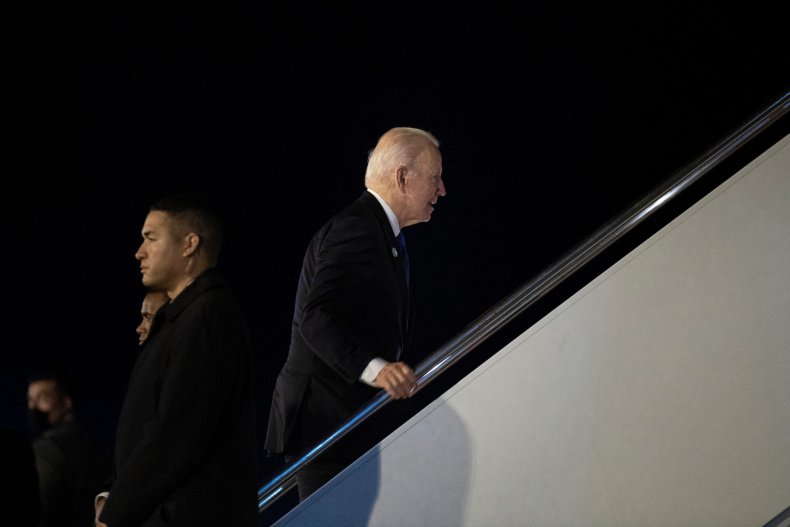 CDC: 'Get vaccinated right away!'
COVID pill combined with HIV drug 'cuts risk of death by 89 percent' - risk
An easy-to-administer Covid-19 pill, scientifically known as PF-07321332, can be used in combination with protease inhibitors and will cut the risk of both hospitalization or death by 89% percent in high-risk adults who are infected.
Pfizer said there were six hospitalizations and zero deaths out of the 607 participants who took the cocktail within five days of symptoms - compared with 41 hospitalizations and 10 deaths out of the 612 people who received a placebo.
The medication is believed to work by inhibiting an enzyme the virus requires to replicate in human cells. It is part of a major trial designed to find easy medication to prevent serious COVID-related disease, and follows the breakthrough and authorization of a similar pill - molnupiravir - developed by Merck.