The mother of a young boy who suffered a swollen eye after contracting COVID has spoken about her son's ordeal with the virus.
The boy, aged nine, from Bristol, U.K., had initially tested positive for COVID on December 16, 2021 along with five other members of his family.
He spent his self-isolation period at home, where he had cold-like symptoms. He then tested negative twice on December 22. However, he also began to develop a pain in his left eye.
The boy's mother Angela Morey, 37, initially passed off his symptoms as a result of him playing video games for long periods of time throughout his isolation period.
But by Christmas Eve his symptoms had worsened, and his mother took him to hospital. She told news agency SWNS that her son's eye had become "swollen beyond anything I've ever seen," to the extent that he lost part of his vision. She said: "His eye looked like it was going to explode."
The boy, named as Zac Morey by SWNS, was suffering from a condition called orbital cellulitis which was related to his COVID according to doctors. "They said if it goes too far into the eye then it can cause blindness," Zac's mom said.
He was discharged from hospital on December 26, 2021 after an eye test confirmed that his vision had fully recovered.
Eye problems related to COVID have been noted before. Speaking in an interview with the University of California's Roski Eye Institute in 2021, Dr. Annie Nguyen, assistant professor of clinical ophthalmology and assistant director of the Cornea & Refractive Surgery Fellowship at the institute, said it is uncertain how often this occurs.
"It is still uncertain exactly what percentage of patients with COVID-19 have ocular manifestations and different sources are reporting different numbers," she said.
"Since the start of the pandemic, besides conjunctivitis, COVID-19 has been reported to be associated with other ocular problems including episcleritis, uveitis, lacrimal gland inflammation, changes to the retina and optic nerve, and issues with ocular motility. Although rare, some of these issues can lead to vision loss."
Optical issues are not the only less-reported side-effects of COVID. The virus is known to cause changes to people's senses of smell and taste, but there have also been instances of people experiencing parosmia after COVID—a condition that causes ordinary smells and tastes to be perceived as unpleasant.
In 2021, a young woman described the emotional and physical toll of this condition in a TikTok video that gained millions of views on the social media platform.
In addition, many people have described their experience with the condition known as long COVID, in which symptoms persist long after the initial infection—sometimes for months.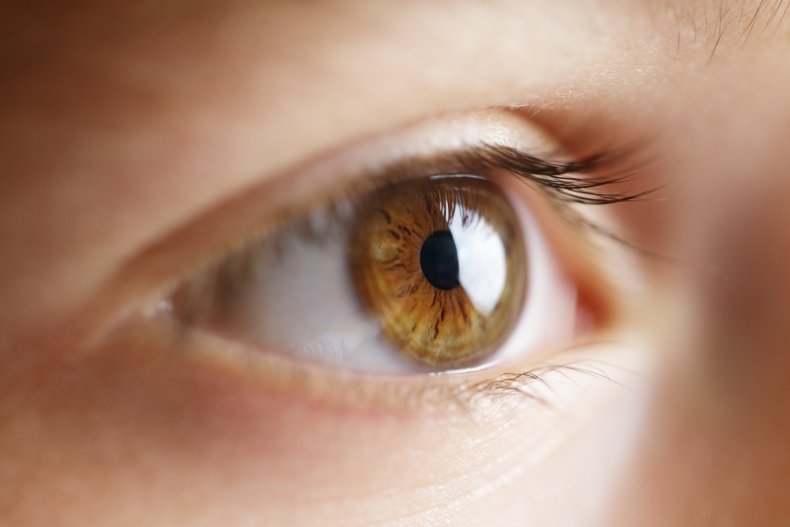 Uncommon Knowledge
Newsweek is committed to challenging conventional wisdom and finding connections in the search for common ground.
Newsweek is committed to challenging conventional wisdom and finding connections in the search for common ground.