COVID Has Destroyed 14 Million Years of Life For Americans, Oxford Study Finds
The ongoing COVID-19 pandemic has taken over 14 million years of life from Americans, according to a new study from the University of Oxford in England.
University researchers calculated the number by assessing the ages of every person who died of COVID-19 in 31 countries. They then compared each person's age of death to the average life expectancy of men and women in each country. The researchers used each country's life expectancy, as established between 2005 and 2019, as the benchmark.
In short, researchers subtracted the ages of deceased people from what their life expectancy might've been had they not died of COVID-19. By doing this, they calculated an estimate of the years of life lost (YLL) for each country.
Researchers estimated 4,350 YLL for every 100,000 people in the United States. Because the U.S. population is roughly 329.5 million, that means that the U.S. lost over 14 million years of life due to COVID-19.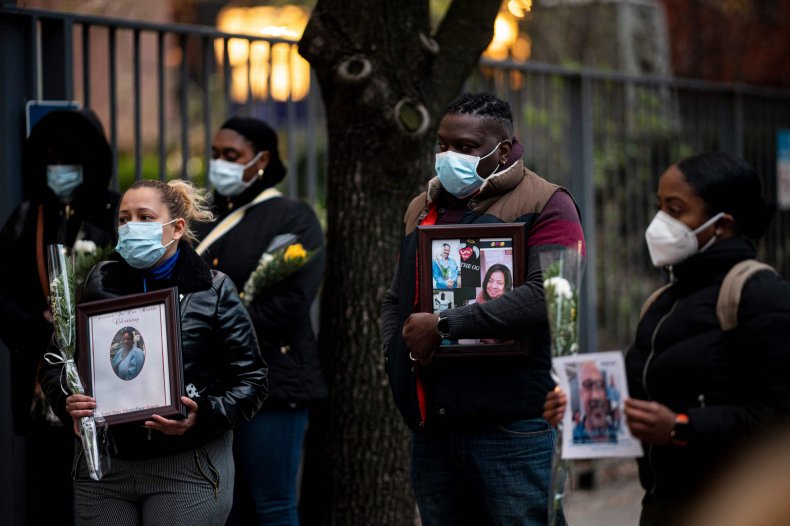 The U.S. actually ranked fourth among the 31 countries with the highest YLL per 100,000 people. Bulgaria has an estimated 7,260 YLL, Russia had 7,020 YLL and Lithuania had 5,430 YLL.
Researchers found that during the ongoing pandemic, the populations of six countries—Denmark, Iceland, New Zealand, Norway, South Korea and Taiwan—either didn't die before their usual life expectancies or actually outlived them.
All six countries had a public health response that was largely seen as effective in suppressing the virus.
"[These findings] underscore the importance of successful viral suppression and elimination policies, including targeted and population-based public health policy interventions," researchers wrote. "A comprehensive pandemic preparedness aimed at more resilient health systems could be key to tackling the impact of future pandemics."
At the start of the pandemic, the South Korean government urged medical companies to rapidly develop testing kits and informed manufacturers to prepare for their increased production. The government then opened up 600 national testing centers and drive-through testing spots to ensure that hospitals wouldn't be overwhelmed with unaware patients experiencing symptoms.
When a citizen tested positive for COVID-19, the government sent out a text message urging people to visit a website that showed the travel routes and places that person had visited. Using security camera footage and credit card numbers, the government then contacted anyone who might have crossed paths with the infected individual—a trade-off between privacy and public health that most citizens seemed to accept as a price of navigating an epidemic.
Newsweek contacted Nazrul Islam, the study's lead researcher, for comment.