As COVID Increases, Open State Florida Leads List of Thanksgiving Destinations for Air Travel This Year
The spread of coronavirus throughout the United States isn't slowing down air travel for Thanksgiving and Christmas in 2020. In fact, the holidays are the first time flying patterns have looked somewhat normal all year. According to travel analytics firm ForwardKeys, Americans are escaping to see family (and some sun) this Thanksgiving, with Florida leading the list of hot destinations for the upcoming holiday.
That doesn't necessarily mean that all is well and good in Florida, though, or that it's totally safe to travel for the long weekend.
As of Monday, Florida had reported 983,000 confirmed COVID cases to date. Numbers throughout the U.S. have been on the rise ahead of the holidays, and experts warn that family socialization on Thanksgiving has the potential to exponentially increase COVID cases all over the country. Whether it's the promise of family or the lure of a moment at the beach, Florida remains a major landing spot for Americans this week.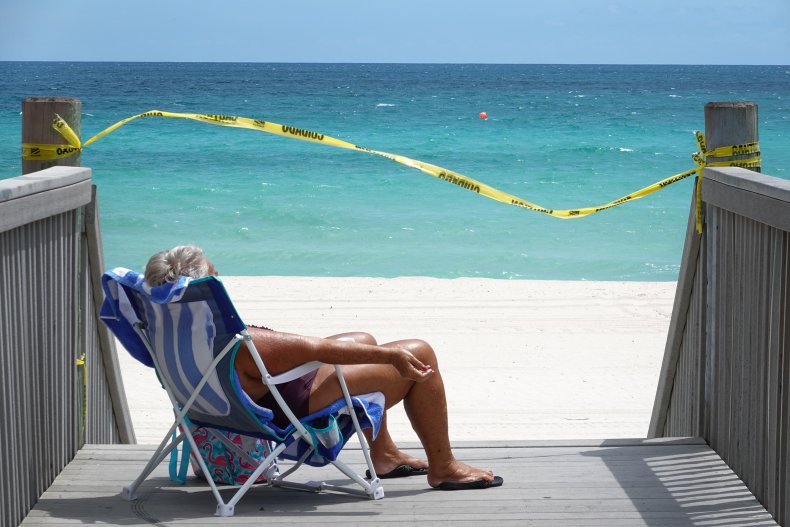 According to ForwardKeys, as of November 14, the No. 1 domestic travel destination for Americans in the week of November 19 to 25 was Fort Myers, Florida. Though Fort Myers was listed as the top spot, travel to the location was still down nearly 12 percent when compared to 2019, seemingly due to a national decline in travel since COVID struck.
Other Florida locations ranked near the top of the firm's findings, too. Not far behind were Tampa (which came in second), Miami and Orlando.
Olivier Ponti, Vice President of Insights at ForwardKeys, commented on what the travel boom to these locations means for a potential comeback in airline travel. "Whilst hardly anybody is travelling [sic] on business, the encouraging news for the travel industry is that people don't want to drop what they usually do for Thanksgiving and are keen to travel," he said in a press release.
The statement continued: "As going abroad is much more of a hassle owing to COVID-19 travel restrictions, we are seeing a greater proportion of Thanksgiving bookings being domestic, 91 percent this year, compared to 79 percent last year. There is even room for a little more optimism because with booking trends being increasingly last-minute, numbers will likely climb further this week."
Florida leaders re-opened the state entirely at the end of September. CNN reported on Monday that, since the decision to re-open, cases in Florida have tripled. While some states still have social, dining and shopping restrictions, Florida opened all public settings with 100 percent capacity in September.
Center for Infections Disease Research and Policy at the University of Minnesota director Mike Osterholm told CNN how Florida could look shortly if precautions aren't taken. "What they've done is opened up everything as if nothing had ever happened there and you and I could be talking probably in eight to 10 weeks, and I will likely bet that Florida will be a house on fire," he said.