COVID Tests To Be Delivered to Homes Across U.S. by Mid-January
President Joe Biden's plan to provide 500 million at-home COVID-19 testing kits for Americans could be rolled out imminently, according to a report that said the White House and U.S. Postal Service are finalizing details of the plan.
It is not clear how many test kits households will be able to request or when they will get them.
The Biden administration is under pressure to make good on its pledge announced in December 2021 to provide the tests, which are key to tackling the surging Omicron variant.
Adding to the urgency were scenes before Christmas of long lines outside pharmacies and complaints of testing kit shortages.
New school guidance letting students who test negative after being exposed to the virus stay in the classroom is also increasing demand.
Citing anonymous sources close to the plan, The Washington Post said that the White House is aiming to begin shipping the kits by the middle of January, as the administration announced would happen last month.
The Post said a website allowing people to request the tests will be launched soon while test manufacturers and distributors have submitted their proposals to the government to provide the kits.
The White House has awarded its first contract for the tests and it could make an announcement on their distribution by next week. The Postal Service is in talks with its four labor unions to keep the increased staffing levels brought in annually over the holiday period to deal with the deliveries, The Post reported.
Jeffrey Zients, the White House's coronavirus response coordinator, said this week that manufacturers would start delivering tests to the federal government "over the next week or so."
He told reporters on Wednesday their distribution would "not disrupt or in any way cannibalize" tests available in pharmacies or online.
Zients also said that Americans will be able to have the cost of rapid at-home tests reimbursed by their insurers.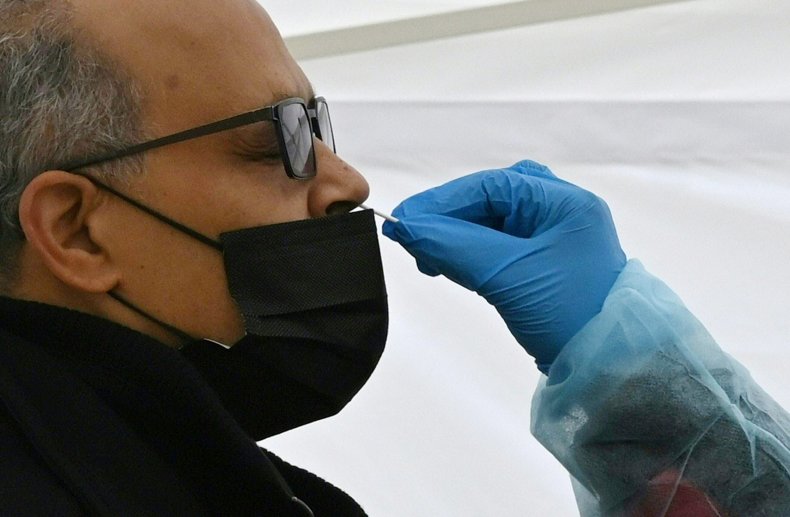 However, there are questions over whether the tests are arriving too late, with experts saying that Omicron could peak by the middle of January and decline by the end of the month.
White House Press Secretary Jen Psaki said "we were not where we needed to be" regarding the tests, telling reporters on Tuesday, "what we've done is try to do this as quickly as possible through an expedited, accelerated contracting process."
In December, Biden told ABC News he wished he had ordered the kits "two months ago," although since he took office he has made a number of promises to provide Americans with the tests.
Meanwhile, some experts doubt whether the testing kits made available will be enough.
Leana Wen, an emergency physician and professor of health policy and management at George Washington University, told NPR in December that the Biden administration needs to provide enough tests for American families to test twice a week, every week.
"Half a billion, though impressive-sounding, does not come even close to what's needed," she said.
Newsweek has contacted the White House and the Postal Service for comment.
Update 01/07/22, 6:15 a.m. ET: This article has been updated with a new image.