A spokesperson from the Osceola County school district in Florida said a seminar on the U.S. civil rights movement was canceled not because of the content but because teachers were out with COVID-19.
According to the Associated Press, district spokesperson Dana Schafer wrote in an email that the district is committed to providing educators with "meaningful learning experiences about the facts and realities of the history of our country and our world using a guaranteed and viable curriculum."
Michael Butler, a history professor at Flagler College in St. Augustine was scheduled to present "The Long Civil Rights Movement." However, he told NBC News he received an email the day before announcing the seminar was canceled.
"I was shocked. There is a lot that bothers me about this," Butler said in a phone interview with the Associated Press. "I think that critical race theory (CRT) is so nebulous that, for people who aren't experts in the field, CRT is becoming a euphemism for Black history, and that is a shame. They aren't the same."
According to the AP, no one from the school district asked to review Butler's presentation to check for references to critical race theory.
NBC News reported that on January 18, a Florida State Senate committee worked to pass legislation that would prohibit public schools and private businesses from making people feel uncomfortable when taught about race.
Last month, Republican Gov. Ron DeSantis referred to the critical race theory as "crap." He also vowed to push for legislation that would ban this concept in schools with the Stop W.O.K.E. Act, WOKE standing for Wrongs Against Our Kids and Employees.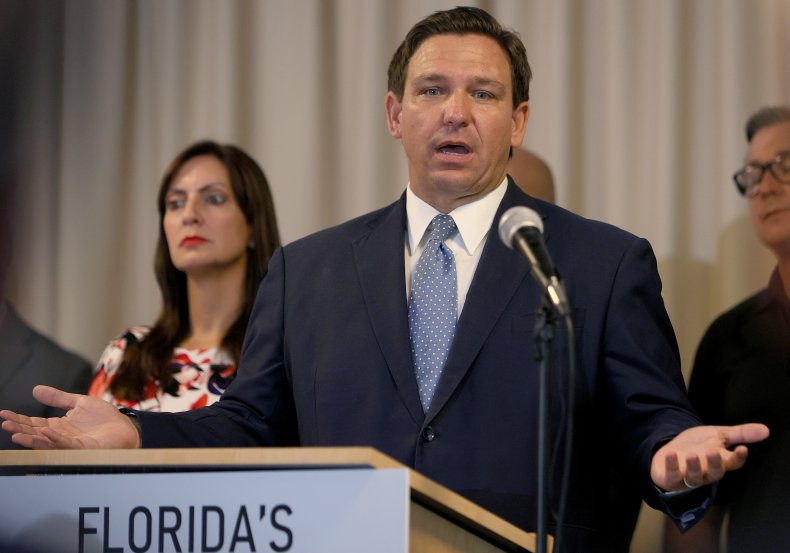 The New York Time's reported critical race theory, developed in the 1970s and 1980s as a graduate-level academic concept, came in response to the lack of racial progress following civil rights legislation in the 1960s. When taught today, CRT examines American history through the lens of racism, centering around the concept that racism is systemic and allows white individuals to maintain control.
"There's a climate of fear, an atmosphere created by Gov. Ron DeSantis, that has blurred the lines between scared and opportunistic," Butler said in a phone interview with NBC news.
According to NBC News, Osceola County School board member, Terry Castillo, said CRT has gotten unprecedented attention, putting the Florida school districts in precarious positions.
Castillo also told NBC News she was unaware of the seminar's cancellation, only informed by Debra Pace, the district's superintendent, that they wanted to postpone it due to COVID-19 concerns. The seminar has yet to be rescheduled.
However, in an email sent to Osceola social science educators and reviewed by NBC News, Pace noted the district needed to review the material, not just a summary they initially saw.
"We needed an opportunity to review them prior to the training in light of the current conversations across our state and in our community about critical race theory," Pace wrote.
According to the AP, Butler said Florida educators are worried about what they can and cannot teach.
"The implications are not positive," Butler said to the AP. "When it comes to teaching topics that some may interpret as uncomfortable, those are pretty low bars."