COVID Outbreak at UNC Forces Remote Classes, Only 4 Quarantine Dorms Remain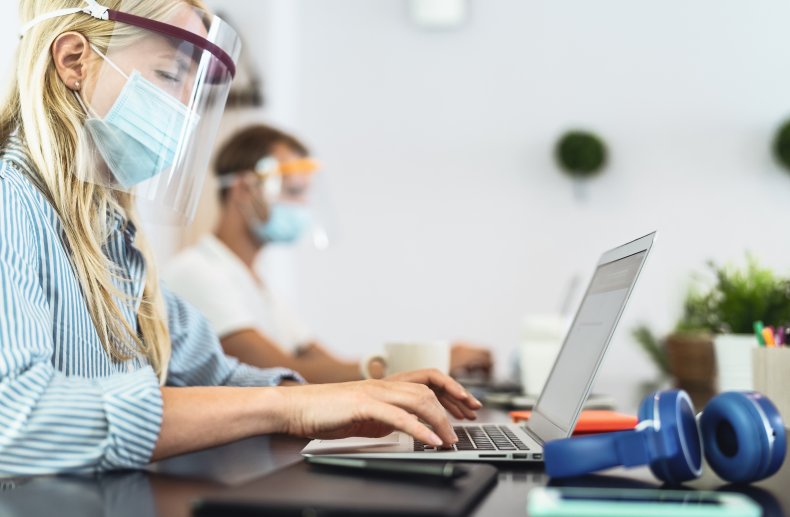 The University of North Carolina at Chapel Hill (UNC) announced Monday it would move all undergraduate studies online after an alarming spike of COVID-19 cases was seen following the campus reopening.
UNC reported 135 new cases of the virus on Monday, with the university's testing positivity rate rising from 2.8 percent to 13.6 percent within the first week of the reopening. Although UNC had enacted a detailed plan intended to facilitate a safe return to campus at reduced capacities, university officials said the outbreak made it necessary for all of the university's more than 19,000 undergraduates to shift to remote learning beginning on Wednesday.
"We have emphasized that if we were faced with the need to change plans – take an off-ramp – we would not hesitate to do so, but we have not taken this decision lightly," UNC Chancellor Kevin M. Guskiewicz and Executive Vice Chancellor and Provost Robert A. Blouin wrote in an email announcement obtained by Newsweek. "We have made it in consultation with state and local health officials, Carolina's infectious disease experts, and the UNC System."
There were 177 students in isolation and 349 in quarantine both on and off campus as of Monday, according to the university. Only four out of 73 rooms remained available in a quarantine dorm allocated for on-campus students.
While 10 students and one employee tested positive in the week before the campus opened, towards the end of the first week of the reopening a significant uptick in cases was seen. Four clusters, consisting of five or more cases, were identified in three on-campus student residences and one fraternity house between Friday and Sunday.
As the new cases were being detected, reports of students taking part in risky parties were also emerging. Social gatherings consisting of more than 10 people indoors or 25 people outdoors are banned in North Carolina. Some began to fear that students spreading the virus could quickly become a public health threat not only for UNC, but for the larger community including those who may be more vulnerable.
"The rationale for taking an off-ramp now is that the number of clusters is growing and soon could become out of control, threatening the health of others on campus and in the community and putting scarce resources at risk," Dr. Barbara K. Rimer, dean of UNC Gillings School of Global Public Health, said in a statement. "While it appeared that students on campus were compliant with distancing and mask use, reports of off-campus behavior showed a different pattern—drinking, no masks or distancing, and crowds."
The move to remote learning does not apply to graduate students or those being educated at professional and health affairs schools, who will instead be guided by the policies of their individual schools. University officials said that undergraduate students housed on campus will be allowed to cancel their arrangements with no financial penalty.