COVID Patients Have 'Organ Abnormalities' Months After Testing Positive for Virus, Initial Study Findings Show
The initial findings of a new study from Britain's Oxford University found multiple organ abnormalities in COVID-19 patients months after they tested positive for the virus.
The research, led by Betty Raman, a doctor at Oxford's Radcliffe Department of Medicine, looked at the long-term impacts of the virus in 58 patients who were hospitalized after being infected.
MRI scans showed tissue abnormalities in the lungs of 60 percent of patients, in the kidneys of 29 percent, in the hearts of 26 percent and in the livers of 10 percent. The scans also detected tissue changes in the brain, and patients demonstrated impaired cognitive performance.
Raman told Newsweek that these changes captured by MRIs were more pronounced in patients who suffered more severe cases of COVID-19 and therefore these abnormalities were more common in those with pre-existing conditions.
The study also found that more than half of these patients still experienced symptoms, such as breathlessness, fatigue, anxiety and depression, even months after being discharged from the hospital.
Two to three months after their initial infection, 64 percent of patients said they suffered persistent breathlessness and another 55 percent reported significant fatigue. Patients were also more likely to report a significant impairment in their quality of life compared to the controls.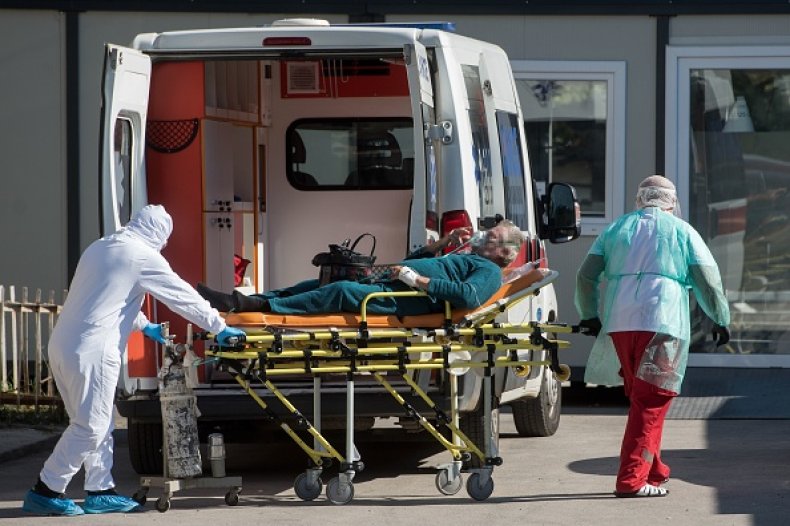 While the study was not peer-reviewed before being pre-printed on the MedRxiv website, Charles DiMaggio, an injury epidemiologist who reviewed the study for Newsweek, said that the researchers took a comprehensive approach to understanding the longer-term consequences of the virus.
Although information from the study can help guide future care for COVID-19 patients, DiMaggio warned against drawing conclusions solely from a relatively small study, noting case-control studies can be especially tricky to interpret.
"A lot depends on how the cases and the comparison control group were chosen. Although the investigators tried to exclude patients with severe co-morbidities, these were clearly very ill persons; over 20% of them had to be intubated and mechanically ventilated," DiMaggio said.
"That they have pathological findings compared to a group of healthy persons recruited from the community is not surprising. What is of concern is the type, extent and persistence of the long-term sequelae the authors have documented, and that these findings are roughly consistent with other reports of similar longer-term consequences of severe COVID-19," he added.
Raman noted it will be important to continue studying those infected with COVID-19 well after the pandemic is over in order to understand whether these organ abnormalities are temporary or more prolonged effects of the virus.
"We need longitudinal studies to be confident of the temporal nature of these changes and are indeed planning a follow-up study of these patients," Raman said.