COVID Positivity Rate in Louisiana Hits 20 Percent, Hospitalizations Double in One Week
The COVID positivity rate in Louisiana hit 20 percent as hospitalizations in the state doubled in one week, the state Department of Health tweeted on Monday.
The tweet said that the COVID positivity rate increased to 20 percent on Sunday with 2,619 new confirmed cases out of a total 12,831 tests that day. The department on Sunday reported 9,545 positive tests out of 59,139, approximately 16 percent, since Thursday.
On Sunday, a news release from the department said 449 people were hospitalized with COVID, twice the number from the previous week.
"Another 1,231 people in Louisiana have been reinfected with COVID-19 in the same time frame," the release said, mentioning that reinfections are not counted on the department's COVID-19 dashboard.
"The last time we reported this many COVID-19 hospitalizations was mid-October, as we came down from our third and then-worst COVID-19 surge. Eighty percent of people currently hospitalized with COVID-19 are not fully vaccinated," the release said.
Overall, the four-day holiday weekend had 12,164 new COVID cases reported, bringing the total amount to over 800,000 confirmed COVID cases. according to the department.
Of the new cases, 27 percent are among people age 18 to 29, and 21 percent among 30- to 39-year-olds, the department tweeted while including "#Omicron is surging."
Of the cases reported from December 9 to December 15, 69 percent were unvaccinated, while 82 percent of those who died were unvaccinated, the department reported.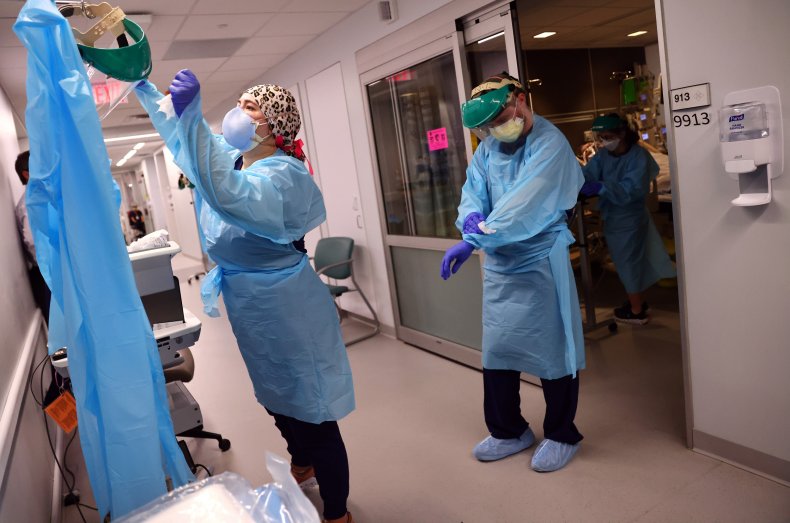 "Emerging data show this new variant is more transmissible than previous strains and that Omicron may carry an increased risk of reinfection compared to other variants of concern," the department said.
The state dashboard noted 17 new deaths, bringing the total to 14,970.
Last week, the department estimated that Omicron may have infected 84.6 percent of the people diagnosed with COVID-19 in Louisiana during the week that ended December 18.
Even vaccinated people should wear masks in indoor public spaces, in any indoor space with people not in their immediate households, and outdoors if it's not possible to keep at least 6 feet (2 meters) from others, Sunday's news release said.
The Associated Press contributed to this report.