Restaurant and bar owners have had to make many adjustments to survive the coronavirus pandemic.
The hospitality industry was decimated in the early days of the health crisis as establishments received orders from local officials to shut down in-person dining and switch to takeout or delivery services. As restaurants resumed service, they made major changes to keep customers safe—such as getting rid of physical menus, providing sanitizers, expanding outdoor seating and more.
Now, more states are shifting to an endemic approach as coronavirus cases, hospitalizations and deaths are on a downward trend. Mask mandates, vaccine requirements and social distancing recommendations are being lifted across the country. But experts say many of the changes implemented by restaurants could be here to stay.
"When you look at a lot of the practices that worked with COVID, I think a lot of them are going to stick around in one form or the other," David Henkes, a food and beverage industry analyst at food service consulting company Technomic, told Newsweek.
Henkes said owners realized during the pandemic that outdoor dining and patio space is another avenue for growth and will become a long-term feature of the industry if establishments have the labor to support it.
"Outdoor dining has been incredibly popular with the customer, and it's been good for the business," Melissa Fleischut, president and CEO of the New York State Restaurant Association, said. "So we're going to try to get that to continue across the state."
Fleischut also said her association is "fighting hard" for to-go cocktails to be made permanent. New York state allowed to-go alcoholic beverages during the early days of the pandemic, and again during the Omicron variant surge, to help restaurants stay above water and increase revenue streams.
"Our survey showed 78 percent [of New Yorkers] wanted to see it made permanent, so we're trying to get that, probably as you know, in the state budget," Fleischut said.
Randy Sharpe, CEO of Xperience Restaurant Group, said the organization is developing new to-go cocktail options in markets that allow it. Xperience operates 73 restaurants around the country.
"We saw great success and increased demand for outdoor dining options, and now we ensure our outdoor experiences stay as important as our indoor dining rooms, especially in our designs with our upcoming eight new locations," Sharpe said.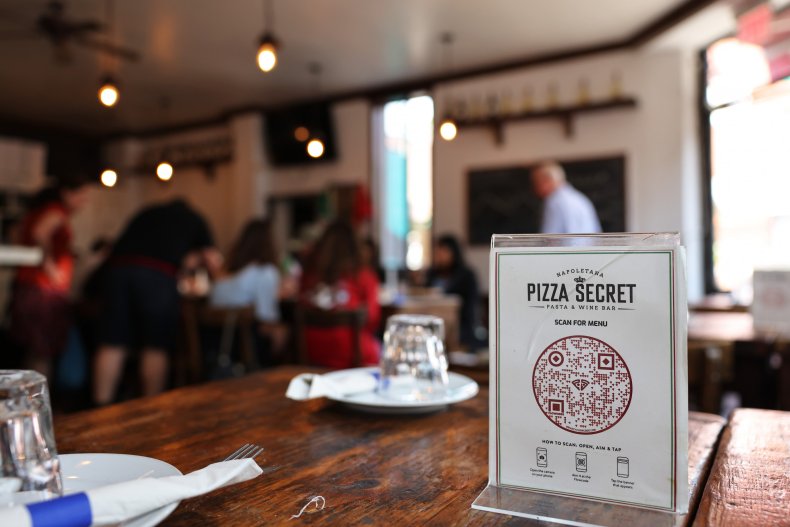 Henkes said that restaurants have always prided themselves on cleanliness, but many establishments have gone "above and beyond" during the pandemic.
"They've created a much more visible way of doing sanitization, like cleaning more often, putting hand sanitizers in the restaurant," Henkes said. "These are all visual cues to the consumer that not only is it safe from COVID but that there's just a cleanliness mindset for the restaurant. I think a lot of those types of things aren't necessarily gonna go away."
Getting rid of physical menus is another way to keep things sanitary and reduce contact between servers and customers. Many restaurants switched to using QR codes to display their food and drink items.
"There's some real sanitation, health and safety measure benefits to that," Fleischut said. "There's some environmental benefits to that. There's some cost benefits to that. So it's definitely something restaurants will take a look at and decide if they want to keep these things long term."
Not only are restaurants likely to keep these changes, Henkes said, but the pandemic has also changed how restaurants think about serving their customers. Ghost kitchens (with delivery only), virtual brands (restaurants that exist only on third-party delivery apps) and more have gained traction during the pandemic.
"There's a whole lot of new business models that are popping up that sort of defy our conventional understanding of what a restaurant is," Henkes said.