A Tennessee woman is facing multiple felony charges after police said she endangered the lives of COVID-19 vaccination workers on Monday by driving her car into a vaccination site.
The Blount County Sheriff's Office said Virginia Christine Lewis Brown, 36, sped her SUV through a closed-cone course and into a tent where at least 15 people were working at a vaccine site in the parking lot of Foothills Mall in Maryville, Tenn.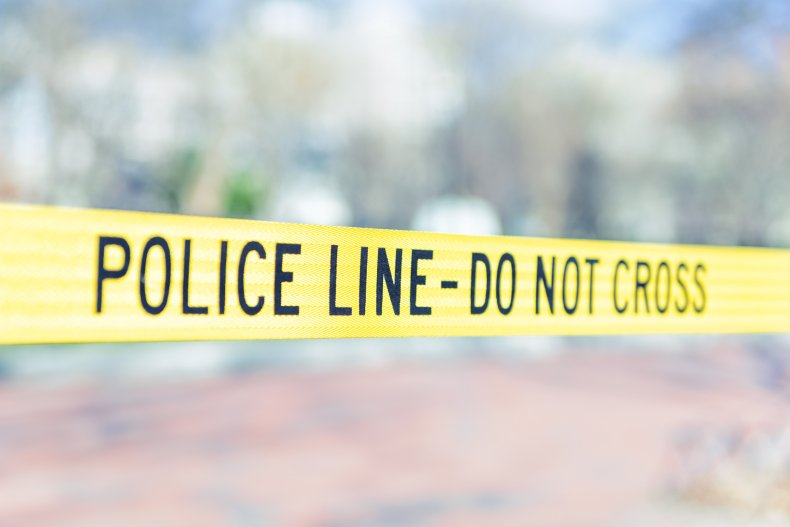 Members of the Tennessee National Guard and workers with the Blount County Health Department were among those working at the site.
According to the sheriff's department incident report, witnesses said they overheard Brown shout "no vaccine!" as she came within "inches and feet" of running over workers.
She was eventually stopped by a Blount County Sheriff's deputy who was working the vaccination event and sitting in his cruiser nearby. The deputy, identified as Kevin Snider, said he witnessed the entire incident, according to WBIR-TV.
WBIR-TV reported Snider said he saw Brown's blue Chrysler SUV "traveling at a high rate of speed through the closed cone course and through an enclosed tent" then "exit the tent and continue to drive recklessly through the cone course."
Snider said he followed Brown's SUV and pulled her over. Brown was arrested and transported to the Blount County Detention Facility.
The arrest report said that Brown told Snider that she drove through the site to "protest the vaccine."
"While traveling to the jail, Ms. Brown made several statements about wanting to protest the vaccine. Ms. Brown stated she was driving through the course and once she got to the tent she told the personnel working she was not there for the vaccine," the incident report said.
Brown also reportedly told the deputy she was driving at 5 mph when she went through the tent, but the police report said she drove through the tent at a "high speed."
Snider also wrote that he spoke with everyone inside the tent. Seven of those people told him they believed they were in "imminent danger of death or serious bodily injury."
"They thought the driver was going to kill them," Snider wrote.
Brown, of Greenback, Tenn., was arrested and booked on seven counts of felony reckless endangerment for placing seven victims in danger of death or serious harm with bonds totaling $21,000, the report noted. She was given a court date of June 7th.
Newsweek contacted the Blount County Sheriff's Office for comment, but did not hear back in time for publication.
Newsweek, in partnership with NewsGuard, is dedicated to providing accurate and verifiable vaccine and health information. With NewsGuard's HealthGuard browser extension, users can verify if a website is a trustworthy source of health information. Visit the Newsweek VaxFacts website to learn more and to download the HealthGuard browser extension.