COVID-Ravaged Match-Up Between Ravens and Steelers Moved — Again
The NFL announced Monday evening that the game between the Baltimore Ravens at the Pittsburgh Steelers has been moved to Wednesday afternoon. Originally scheduled for Thanksgiving night, this is the third time in six days it has been moved because of COVID-19 issues.
Prior to Thanksgiving Day, the Ravens reported multiple people within the organization had tested positive for the coronavirus, including quarterback Lamar Jackson, who was last season's MVP.
The NFL moved the game from Thursday's prime-time slot to Sunday afternoon, and then again to Tuesday night. The league stated Monday that it has been moved again to Wednesday.
"These decisions were made out of an abundance of caution to ensure the health and safety of players, coaches and game day personnel and in consultation with medical experts," the NFL said in a statement.
Here is the new schedule for the game:
Who: Baltimore Ravens (6-4) at Pittsburgh Steelers (10-0)
When: 3:40 p.m. ET, Wednesday (Dec. 2, 2020)
TV: NBC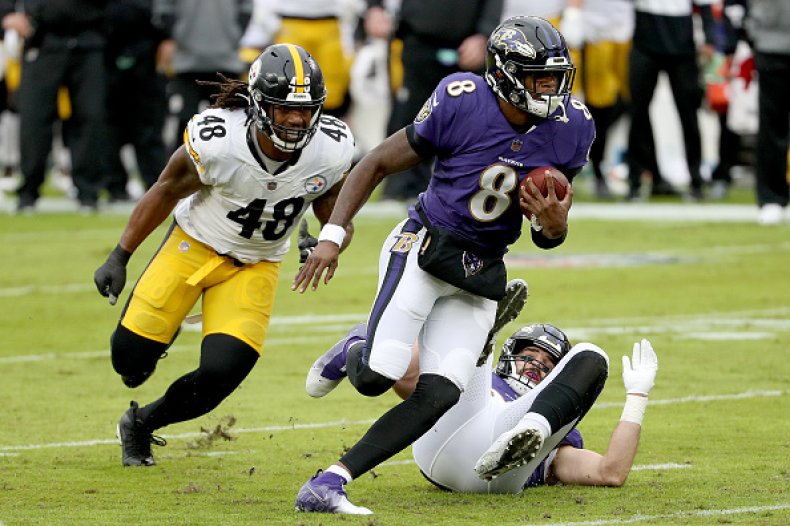 If played, this will be the first Wednesday game in the NFL since the Dallas Cowboys played the New York Giants in the 2012 season opener, which was moved so it wouldn't conflict with Barack Obama's speech at the Democratic National Convention on a Thursday night.
The Steelers are the only undefeated team in the NFL, and they have a half-game lead over the Kansas City Chiefs (10-1) for the best record in the AFC. The team with the best record will get the No. 1 overall seed, and the only first-round bye. Furthermore, the top seed gets home-field advantage throughout the playoffs as long as they stay unbeaten in the playoffs.
There have been 12 Ravens players, including Jackson and Pro Bowl players—defensive end Calais Campbell, tight end Mark Andrews, outside linebacker Matthew Judon, running back Mark Ingram and fullback Patrick Ricard—who tested positive for the coronavirus.
The Ravens have 10 other players who have come in close contact with people who have tested positive, which puts them in the "high-risk" category.
The Ravens issued a statement Monday saying that they will continue moving forward with preparations for this week's game against the Baltimore.
"As we continue to follow the advice of the NFL's health experts, as well as the Ravens' medical professionals, we are preparing for our game against the Steelers," the team's statement said. "Players arrived already prepared to work out on the field, and they did not enter the locker room or training room."