A woman in the Netherlands has become the first known person to die from COVID-19 after being reinfected with the virus.
Since the start of the pandemic, it has been unclear how long immunity lasts in people who have been infected with coronavirus. However, a number of recent reports show sufferers can be reinfected. The first reinfection case recorded was a woman in Hong Kong. In total, there have now been five confirmed reinfection cases.
In order to show the new COVID-19 case is a reinfection, rather than the original infection re-emerging, laboratory tests must show key differences in the viruses responsible.
In an accepted manuscript that appears on the Oxford University Press (OUP) website, researchers report the case of a 89-year-old woman from the Netherlands who was suffering from cancer.
She arrived at the emergency department with a severe cough and fever. A swab test showed she was positive for SARS-CoV-2, the virus that causes COVID-19. After five days her symptoms had largely subsided and she was discharged.
Two months after first being diagnosed with COVID-19, she was in hospital for chemotherapy treatment when she developed a fever, cough and difficulty breathing. Another swab test showed she was positive for SARS-CoV-2. Two antibody tests were performed but both came back negative.
Her condition deteriorated considerably after eight days and two weeks later she died.
After analyzing the viral genomes from her first and second positive coronavirus tests, researchers found they were different strains, showing she had been reinfected with the virus, rather than the second test being the result of the first infection and "prolonged shedding."
The researchers said that the patient's immunocompromised status from her cancer was probably why the secondary infection resulted in a more severe case. They said the treatment she was getting may have led to a decline in immunity.
The case report comes as the U.S. records its first reinfection case—a 25-year-old man from Nevada who tested positive in April and June with two different variants of the virus. His case, published in The Lancet Infectious Diseases, like the woman from the Netherlands, shows reinfection can take place in just a couple of months.
"Previous exposure to SARS-CoV-2 might not guarantee total immunity in all cases," researchers wrote in the paper. "All individuals, whether previously diagnosed with COVID-19 or not, should take identical precautions to avoid infection with SARS-CoV-2."
Simon Clarke, Associate Professor of Cellular Microbiology at the University of Reading, U.K., who was not involved in the study, said the Nevada cases show that reinfections are possible. How common this may be remains to be seen, however.
"It might prove to be a rare phenomenon, but it's equally possible that these could be the first few cases and that there are many more to come," he said in a statement. "The implications of more widespread reinfection are that herd immunity would not work.
"This provides further scientific evidence for extreme caution in proposing policies that allow COVID-19 to rip through the younger population while attempting to shield the elderly and vulnerable—even if that were possible, which it probably isn't. If people can be reinfected easily, it could also have implications for vaccination programmes as well as our understanding of when and how the pandemic will end."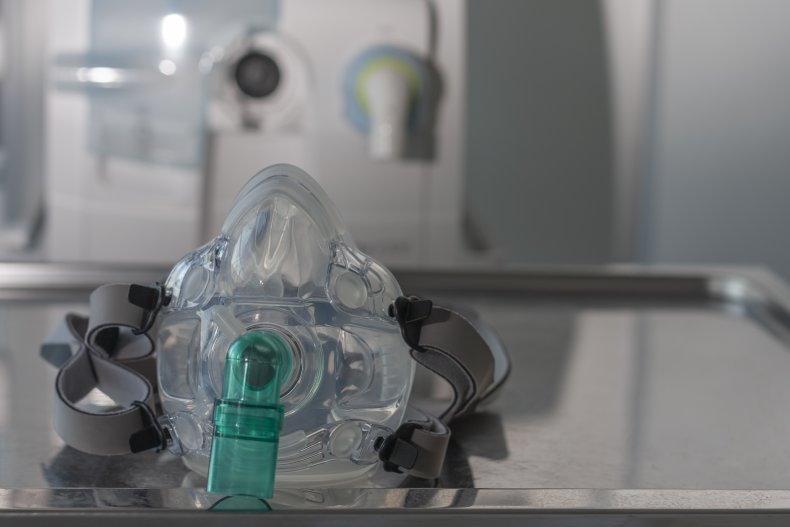 Uncommon Knowledge
Newsweek is committed to challenging conventional wisdom and finding connections in the search for common ground.
Newsweek is committed to challenging conventional wisdom and finding connections in the search for common ground.
About the writer
Hannah Osborne is Nesweek's Science Editor, based in London, UK. Hannah joined Newsweek in 2017 from IBTimes UK. She is a graduate of Goldsmiths University and King's College London. Languages; English.
You can get in touch with Hannah by emailing h.osborne@newsweek.com