COVID Relief Bill Update: How Much Are Child, Earned Income Tax Credits, and Who Is Eligible?
Aside from stimulus checks, the American Rescue Plan has two tax provisions that could put additional money in people's pockets — the Child Tax Credit and the Earned Income Tax Credit.
Both credits were already on the tax books before the pandemic, but legislators expanded them as part of the newest relief package that passed the Senate on Saturday. Individuals without children could see a credit of nearly three times higher than last year and those with children could receive thousands of additional dollars.
"[The Child Tax Credit and Earned Income Tax Credit provisions] would result in historic reductions of child poverty and provide timely income support for millions of people, including millions of essential workers," the Center on Budget and Policy Priorities said in a report updated on March 2.
While both credits are intended to target lower and moderate-income individuals and couples, they vary in their intentions and their eligibility.
Earned Income Tax Credit
The Earned Income Tax Credit (EITC) helps support working individuals and parents by supplementing a fixed percentage of their household income until the maximum credit is reached. The maximum credit increases for each child, with the 2021 tax year payments being $3,618 for one child, $5,980 for two children and $6,728 for three or more children.
While it's been applauded as a necessary boost to parents with low to moderate incomes, it's been criticized for doing little for those without children. For tax year 2021, the maximum credit for individuals without children will be $543.
However, the American Rescue Plan would nearly triple that credit to about $1,500 and increase the fixed percentage from 7.65 to 15.3 percent for the 2021 tax year. It also increases the phaseout amount from $5,280 to $11,610, the same amount that is applied to people with children. The phaseout amount threshold is when the payments begin to gradually decrease to zero.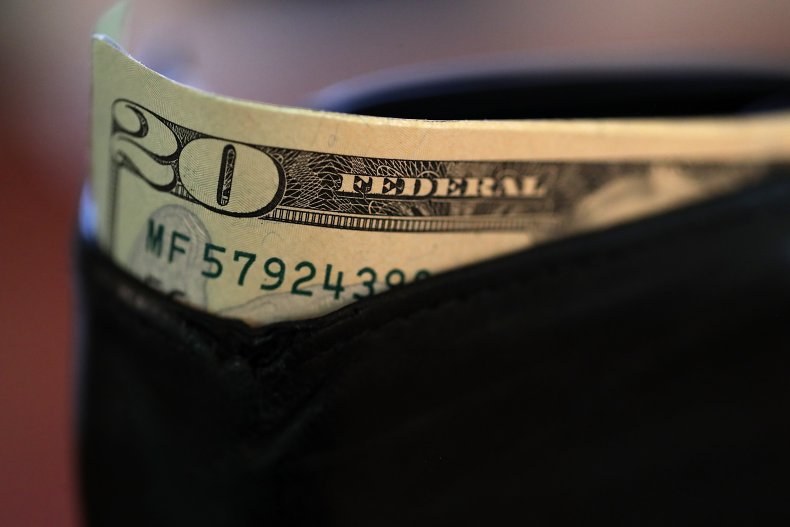 Along with expanding payments, it would expand eligibility by changing the age requirements. The package lowers the minimum age from 25 to 19 for individuals who aren't students, 24 for students and 18 for those who qualify as a former foster youth or homeless youth and eliminates the maximum age, which was set at 65. It also boosts the disqualification investment income to $10,000, from $3,650.
Child Tax Credit
The American Rescue Plan would also increase the Child Tax Credit by $1,000 and $1,600 depending on the age of the child. Joint filers with incomes of $150,000 or less and individuals with adjusted gross incomes of up to $75,000 would be eligible for an annual payment of $3,600 for children under 6 years old and $3,000 for those between the ages of 6 and 17.
Instead of receiving one lump sum as a refund, payments would be sent out on a monthly basis worth 1/12 of the advance amount.
Those who are outside of the income caps outlined in the American Rescue Plan would still be eligible for the maximum credit of $2,000 for children under the age of 17. The current Child Tax Credit allows individuals with incomes below $200,000 and joint filers with incomes below $400,000, to claim it. If the credit exceeds taxes owed, the current tax credit allows for people to receive a $1,400 payment.
Payments from the American Rescue Plan would begin in July and if an individual has an income below $40,000—$60,000 for joint filers — they won't have to repay the amount if they receive more than they're owed.
The package passed the Senate on Saturday in a 50 to 49 split and is now headed back to the House for a vote on the changes that were made. The House is expected to take up the issue on Tuesday and is expected to pass despite criticism from progressives over the axing of the $15 minimum wage provision and reduced stimulus checks.