COVID Relief Cash Funded Florida Drug Dealers Day to Day Operations: Police
Three suspected drug dealers in Florida were arrested for allegedly fraudulently obtaining loans intended to help small businesses during the pandemic and then using that money to fund their drug operations.
St. Petersburg, Florida, police officers arrested Dante Payne, Kenneth Davis and Russell Jones in separate drug-related incidents this month and all three are accused of claiming to own a business in order to obtain Small Business Administration loans. Police allege they collectively received about $50,000 in loans, which was intended to help small businesses cover payroll and other costs during the pandemic.
"One of the reasons they were able to fund their operation was because they were using these loans from the government that they had received fraudulently," Yolanda Fernandez, a public information officer with the St. Petersburg Police Department, told WFLA. "And they were getting substantial amounts of money. Supposedly to help these employees that they didn't have for these businesses that they didn't operate. "
Payne was the latest person to be arrested and was charged on Monday with 13 counts, including trafficking and selling marijuana, conspiracy and defrauding a financial institution, according to arrest records. He reportedly applied for a paycheck protection loan on April 20 and received $20,832.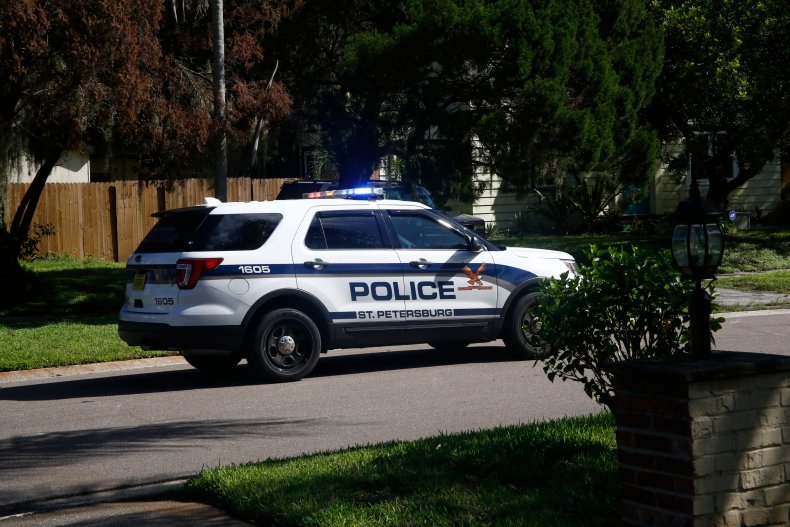 The 21-year-old filed paperwork claiming his business "Brother's Landscaping Co." grossed $128,800 in 2020 and included a monthly bank statement. Police claim he's "heavily involved" in the drug trade, is a documented gang member and doesn't process equipment that would be necessary to operate a landscaping business.
Davis, who was arrested on Nov. 9 reportedly applied for a payroll protection loan and submitted the paperwork on April 6, claiming to be the sole proprietor of a business with a gross of $105,900 in 2020, according to arrest documents. While the money was intended to help cover the payroll and overhead costs, police allege he was involved in the drug trade and not involved in any legitimate business.
"The defendant is also a documented gang member," an arrest affidavit said. "The defendant's bank account activity shows no evidence of business operations of any kind."
Jones, who was arrested on November 8, applied for his loan about two weeks after Davis and claimed to operate a barber shop with a gross of $45,681 in 2020. He received the smallest loan of the three men, at $9,516, and police also found no evidence of him engaging in legitimate business operations.
Fernandez told Newsweek that officers became aware of the fraudulent loan claims as investigators looked into the men's alleged involvement in a drug network that was moving "large quantities" and cash weekly.