COVID Response Less Important Than 13 Other Election Issues to Republican Voters: Poll
Republican voters view several other issues as more important than coronavirus response when deciding their choice of president, according to a Gallup poll.
Gallup presented registered voters with a list of 16 election issues which could affect their choice for president, and the response to COVID-19 ranked 14th in what Republican voters and Republican-leaning independents view as "extremely" or "very important."
Among the issues they ranked higher than the response to the pandemic for Republican and Repubican-leaning respondents to the poll were gun policy, crime, education, terrorism and national security, the economy and abortion.
Gallup's poll was conducted by telephone between September 14 and September 28, with a sample of 905 adults who are registered to vote. The margin of sampling error is ±4 percentage points at the 95 percent confidence level.
According to the poll, 61 percent of Republican voters and Republican-leaning independents view the coronavirus response as extremely or very important when deciding on a candidate.
Only 23 percent of Republican voters regard the coronavirus response as an extremely important issue. Some 42 percent found it to be "very important," while 9 per cent found it to be "not important."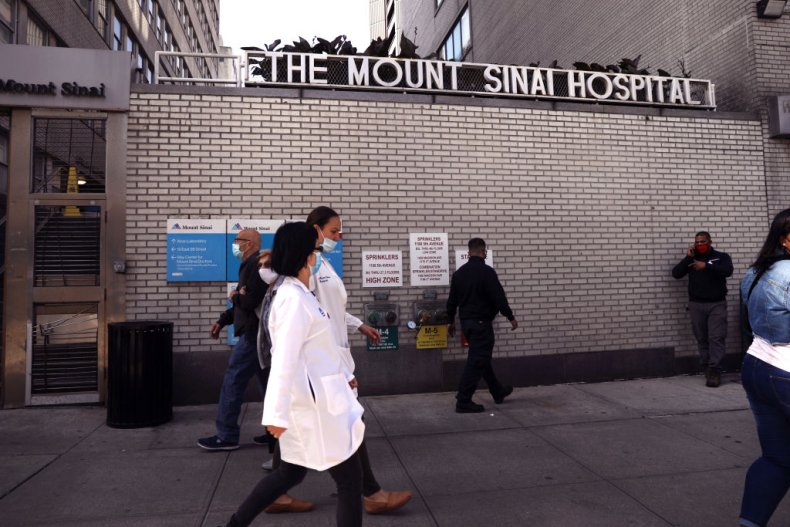 Democrats consider health care, the coronavirus response, race relations and climate change as "extremely important" issues, the poll found.
The issue which had the starkest partisan difference was climate change. While 88 percent of Democrat and Democrat-leaning voters said it was extremely or very important, only 23 percent of Republican and Republican-leaning respondents found it to be so.
Overall, the economy and terrorism and national security are the two issues which registered voters classified as "extremely important" when deciding on their choice for president.
The economy is the most important issue overall for voters, as 44 percent consider it "extremely important" and 45 percent also classed it as a "very important" topic.
Terrorism and national security was also viewed as an extremely important issue for 44 percent of people polled by Gallup.
The same poll was conducted by Gallup in December 2019, and some of the issues have increased in importance for voters since then.
Specifically, the proportion of voters saying that the economy is extremely important rose from 30 percent to 45 percent, as the effects of the coronavirus pandemic on the economy are continued to be felt by most.
There was also a rise in those who say race relations are extremely important, from 23 percent to 40 percent, as the country has been rocked by protests following the death of 46-year-old George Floyd in May while in police custody.
The issue which had the highest percentage of voters saying it is "not important" is the United States' relations with Russia, which 39 percent said was not a main factor in the decision-making process, followed by taxes.