COVID Revealed The Tragic Truth About Student Reading | Opinion
Millions of American students fell far behind in their education during the past two pandemic years. But many of the problems affecting U.S. public education predated COVID-19 and are largely self-inflicted.
The biggest problem is that many students can't read.
This catastrophe cannot be remedied so long as the education establishment remains in denial—or, more to the point, remains complicit. Many of today's public-school students can't read because their teachers aren't given the proper training or an effective curriculum.
I've been aware of this problem for many years, but the extent and severity didn't become fully apparent until the 2020-21 school year, when the four charter schools our organization manages were besieged by parents seeking to transfer their children from regular public schools to ours, which remained open.
We were able to accommodate almost 500 transfer students, increasing total enrollment at our schools to approximately 2,550, equivalent in size or larger than many public-school districts.
The reading problem became immediately apparent. Of the 168 first- and second-grade transfer students who joined us in the fall of 2020, 75 were unable to pass the basic readiness assessment to begin kindergarten-level reading instruction. Not only could they not read at any level, their vocabularies were so limited they wouldn't be able to understand basic reading instruction. So we enrolled these students in a kindergarten prep course called "Language for Learning," which they had to complete before they could begin their basic reading lessons.
It wasn't just the youngest transfer students who were unable to read, however. Nearly a quarter of the transfer students in grades three to seven—excluding the 26 learning disabled transfer students we enrolled—couldn't read or write. So, instead of wasting their time (and their teachers') having them sit through grammar or history lessons that required reading, we assigned them to Language for Learning classes as well—sometimes providing them with two, three, even four lessons per day, until they were ready to move forward.
The problem isn't unique to southeastern North Carolina, where I work. State and national testing indicates that large numbers of students are being pushed through America's public schools each year without learning to read. On the most recent reading tests administered by the National Assessment of Education Progress (NAEP), just 36 percent of North Carolina fourth graders performed at or above the NAEP "proficient" level. If you live in another state and think your schools are immune, think again: North Carolina's scores were slightly above the national average.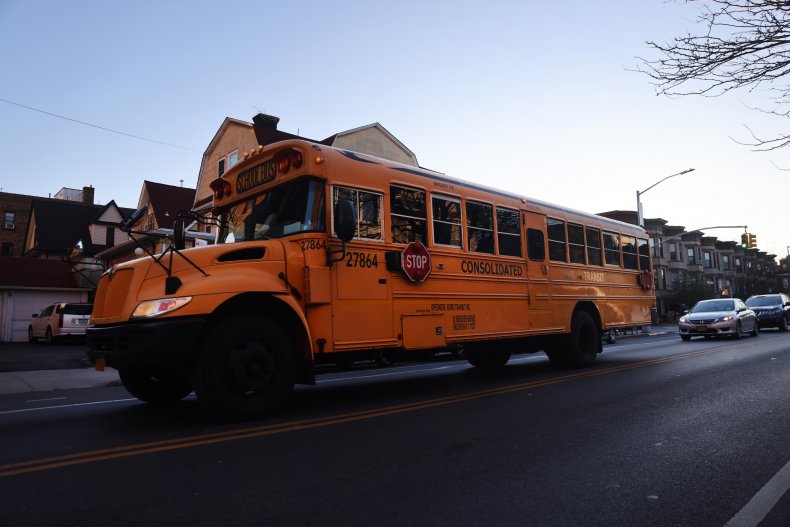 The significance of these findings can't be overstated. If students can't read proficiently (and in some cases can't read at all) by the fourth grade, they may be doomed to fail in life. As the Annie E. Casey Foundation has noted, "Third grade has been identified as important to reading literacy because it is the final year children are learning to read, after which students are 'reading to learn.'"
Teaching reading successfully is a straightforward, well-documented process, and most children, with proper instruction, should be successful readers by the end of kindergarten.
The federal government began a 10-year, billion-dollar effort called Project Follow Through in 1968 that tested various methods for teaching reading to at-risk children in grades K-3. It compared 22 curriculum models in 178 communities with 200,000 children. The "Direct Instruction" model, researchers found, "produced the best results in all areas: basic skills, problem solving, and self-esteem."
Instead of embracing direct instruction, which has been widely available for decades and is integral to the curriculum of our four schools, most of the education establishment, from school boards and superintendents to the schools of education and their graduates, snubs it—especially direct instruction reading, which is based on "phonemic awareness" and systematic phonics instruction. Direct instruction was identified by the federal government's National Reading Panel in 2000 as the most effective way to teach reading. Yet the establishment has largely turned a blind eye to these proven methods.
As a result, year after year, significant numbers of non-readers advance through the public schools. These aren't just students who can't read at grade level, but many who can't read at any level.
The education establishment ignores "Language for Learning," "Reading Mastery," and other proven direct instruction curricula because to do otherwise would shift blame for non-readers to teachers, administrators, schools of education, and the school boards and lawmakers who ignore, or make excuses for, the regular public schools' failings.
The latest excuses, of course, have been the pandemic and, during 2020-21 in particular, the prevalence of remote learning—an especially serious problem for low-income families without reliable internet access. But those problems were transient; most schools were open again during the 2021-22 school year for in-person learning—or, for many students, in-person failure.
Regrettably, only 60 percent of the 2020-21 transfer students remained with us for the 2021-22 school year. But those who did continued to progress, gaining two and in some cases three to four years of growth in reading from the time they stepped through our doors.
A new school year has begun for us and I'm already looking forward to our annual "I can read" celebration, which will showcase the reading abilities of this year's new kindergarteners, all of whom will enter first grade as successful readers. Can your schools say that?
Baker A. Mitchell Jr., founder of The Roger Bacon Academy in Leland, NC, is a former member of the North Carolina Public Charter School Advisory Council, the state Charter School Advisory Board, and past chairman of the North Carolina Alliance for Public Charter Schools. The four charter schools managed by RBA are all Title 1 schools, with large percentages of low-income at-risk students.
The views expressed in this article are the writer's own.