COVID Is Sending Little Kids to Hospitals, but Well After They've Contracted The Virus
Michelle Elkhoury has spent the last year trying to protect her two young children from COVID-19. Last month, Elkhoury spent six days with her four-year-old daughter Juliana in the intensive care unit (ICU) as doctors treated the child weeks after she already recovered from the virus.
"We had a perfectly healthy, active four-year-old, who we tried to really protect from COVID," Elkhoury told Newsweek. "Watching her having to be sedated because they were putting in multiple IVs and [watching] her get a blood transfusion, it was a lot. it was really hard."
Young people are beginning to replace older populations in COVID hospitalizations, especially in Michigan, where a more transmissible U.K. variant has dominated the number of coronavirus cases.
This week, the state hit a record high for the number of children hospitalized with either confirmed or suspected cases of COVID-19.
Doctors have identified two types of coronavirus hospital admissions in children. There are kids who are admitted with an acute COVID infection—the same type of fever, cough or pneumonia seen in adults. These cases are more common and typically seen in older children and teenagers.
Then there are hospitalizations, predominately in young children, where Multisystem Inflammatory Syndrome (MIS-C) is diagnosed. In most of these cases, parents have been left frustrated and confused as pediatricians struggle to figure out why kids aren't responsive to other medications, but continue to test negative for COVID-19.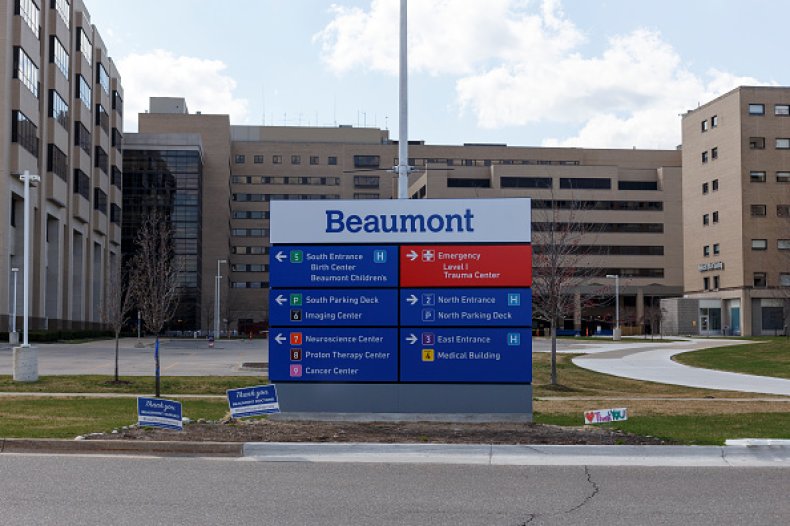 Elkhoury first noticed that Juliana had a low-grade fever when the four-year-old also began complaining that her stomach was hurting. When they went to the doctor, Juliana's COVID test came back negative, which her mom had expected given that both her and her husband work from home and that the family's contact with others had been severely limited.
Initially, the pediatrician diagnosed Juliana with a common cold, but because her stomach continued to hurt, her parents brought her back to the doctor where she was tested for a urinary tract infection (UTI). Juliana was prescribed antibiotics as a precaution but days later, the UTI test came back negative.
Over the course of a week, as doctors tried and failed to successfully diagnose her illness, Juliana grew lethargic, not wanting to move and falling in and out of sleep. At one point, rashes broke out on her hands and feet and her fever went up nearly five degrees. Elkhoury thought it might have been hand-foot-and-mouth disease, but the moment the pediatrician walked in the room and saw Juliana, she knew it was much more serious.
The four-year-old was directed to the ER, where the staff at Beaumont Hospital Royal Oak tested the child and both parents for COVID-19 antibodies. All three tests came back positive.
"People don't even realize they had COVID. When they show up very sick and we test them, we demonstrate that they had an infection. They maybe had some trivial illness or even an asymptomatic infection and they present with this entity that we call MIS-C, a condition that is the result of a hyper immune response of the patient," Dr. Bishara Freij, Chief of Pediatric Infectious Disease at Beaumont Children's, told Newsweek.
MIS-C develops up to six weeks after children have been infected with COVID-19. Because their immune systems are relatively strong, kids can typically fight off the virus, avoiding typical symptoms and severe complications that have hospitalized older populations.
However, in some cases, like Juliana's, their bodies continue fighting well after the virus is gone—essentially fighting itself.
"The severe inflammatory response is what makes the children ill," Freij explained. "The biggest targets seem to be the heart and the skin, in terms of manifestations. Of course, the thing we worry about the most is the heart."
When Juliana was treated at Beaumont, doctors discovered that her arteries were inflamed, her heart was not pumping properly, and her kidneys had stopped working.
"We had been giving Juliana Motrin and Tylenol for this fever, not knowing the Motrin was going right to her kidneys and her kidneys weren't functioning anymore," Elkhoury said. "As parents, we're just trying to help her, thinking we're doing good for her, but in reality, we couldn't see that her kidneys were not functioning. We didn't know that."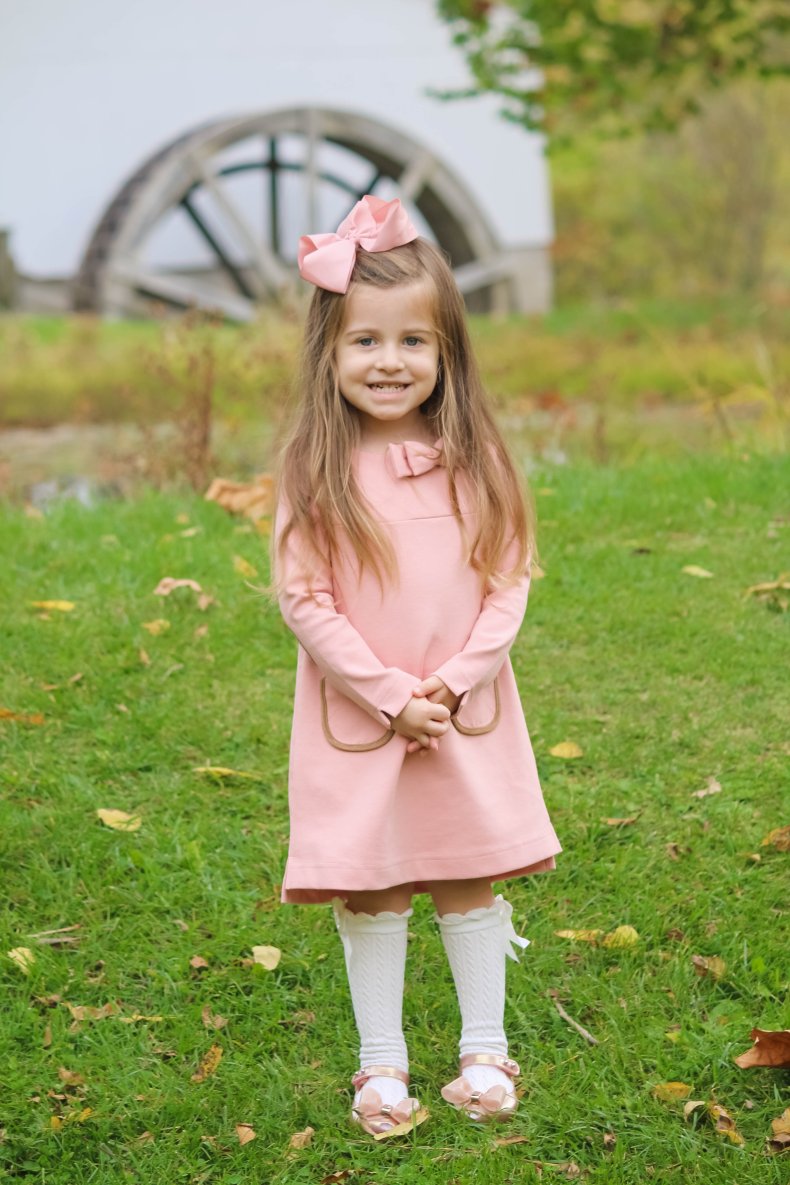 Once MIS-C is identified, children are typically treated with "aggressive care," which includes high doses of steroids, supplemental oxygen and an infusion using intravenous immunoglobulin (IVIG) treatment—all of which Juliana received during her six-day stay in the ICU.
"Then, if they do not respond, which for quite a number of them, this is not sufficient, then they get the next line of treatments which are what we call biologics," Freij said. "These include drugs like infliximab, which is Remicade, or another drug called Anakinra. These drugs target very specific mediators of inflammation."
He added that if children also develop blood pressure problems, which has been seen in more than a third of these cases, patients are given vasopressors like epinephrine or norepinephrine.
Luckily, children who have MIS-C due to a previous COVID-19 infection, and who are treated quickly, make a full recovery—even those whose heart ultrasounds and electrocardiograms indicate a fair amount of abnormalities.
"So far, our patients, even the ones that had the worst cardiac abnormalities, seem to have reversed them quite nicely," Freij said.
The pediatric infectious disease chief noted that even though hospitals have seen a dramatic dip in most viruses, like the flu, because of lockdown orders and school closures among other things, his hospital has seen a much larger number of MIS-C cases than it typically sees in a year, which he has attributed to the coronavirus.
"When we look for other viruses, we have not been finding them. We find only evidence for COVID infection, so that kind of puts it in the corner of COVID," he said.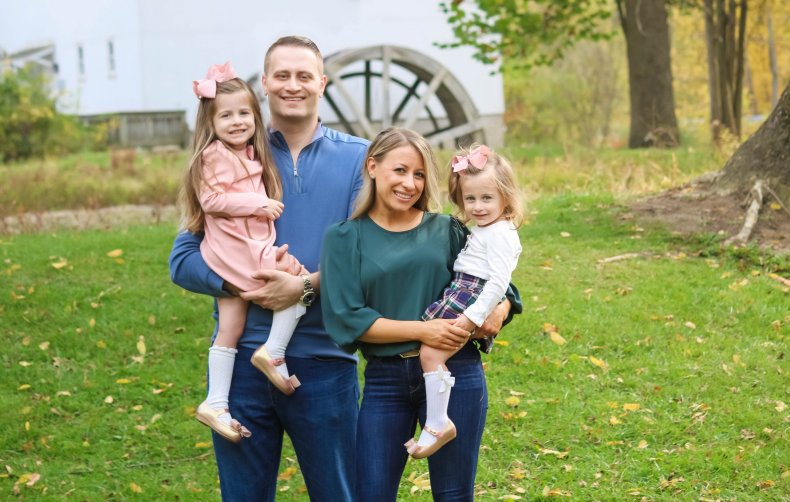 Juliana was one of over 15 MIS-C cases Beaumont Hospital Royal Oak has seen during the pandemic. As of April 15, there have been 101 reported MIS-C cases in Michigan.
"The doctor had told us that they were seeing patients come in, pretty much, on a weekly basis, which is why when we went in, they were pretty confident," Elkhoury said. "They kept talking about this MIS-C and that she had COVID. My husband and I, the whole time, were kind of like, 'Well, she didn't have COVID.'"
Even though she hasn't started pre-school, Juliana understood what was happening to her. She had caught "the bad germs."
"One night she said to my husband, 'I know that I'm in the hospital because I caught the bad germs,' because we would always say, 'Well we have to wear a mask because there's bad germs,'' Elkhoury said.
Her dad, John, told Newsweek: "She would have moments of clarity where she was herself and on the second or third day she was in there, she was herself briefly and she said, 'Daddy, I know I got the germs. I just can't wait to go home.'"
Juliana's latest visit to the cardiologist shows that her heart function has returned to standard levels and her blood work has come back normal. A week after returning home from the hospital, she returned to her day-to-day activities.
But her mom still worries about what lies ahead, given that the virus is so new and long-term effects could be possible.
"The doctors don't know for sure. I mean, they're reassured that things look good right now, but we don't know in 10 years or 15 years or even in one year," Elkhoury said. "We don't know if she were to get COVID again, once her antibodies wear off, is this gonna happen again? If she gets a normal flu or some other type of virus, is something going to trigger in her body to react like this? We don't know."
"In the back of my mind, I'm worried that we'll never know. But right now, today, I'm happy and we're home and she's with us, so I've just kind of focused on that," she added.
Elkhoury's advice to other parents whose children may be experiencing similar symptoms is to seek medical treatment right away, rather than hope for symptoms to go away on their own.
Freij says the most common symptoms of MIS-C tend to be fever, skin disease, like rashes, and abdominal pain, including vomiting and diarrhea.
"Emergency room physicians and pediatric offices are all super vigilant now. They're on the lookout for this. They're afraid of it, so they jump on any patient who may have that problem," he said. "The medical facilities are totally on the lookout for these [cases]. Parents just have to not dismiss the symptoms and seek attention. Hopefully, it's just something else, but you won't know until you do an evaluation."
"If they seek care early and their child is diagnosed promptly, then we have medications, and despite a really rough ride initially, [these] kids will still have a great likelihood of recovering and recovering well," Freij added.
Updated 4/17/21, 1:39 PM ET.