Hawaiian Airlines announced Thursday that travelers can now redeem frequent flier miles for COVID-19 test kits.
The airline said the kits, which can be exchanged for 14,000 frequent flier miles, will able available for a limited time. The move comes as COVID-19 cases continue to surge throughout the country at a record pace, with over 100,000 new cases recorded every day since November 4.
"We remain dedicated to making testing for our guests as convenient and accessible as possible, so we're incredibly pleased to extend our partnership with Vault Health to allow our HawaiianMiles members to purchase their at-home test kit with miles," Avi Mannis, senior vice president of marketing at Hawaiian Airlines, said in a statement.
The state of Hawaii requires travelers to provide a negative coronavirus test result within 72 hours of departure in lieu of adhering to a mandatory 14-day quarantine period upon arrival. The state introduced the option of taking a test instead of entering quarantine for domestic travelers from the mainland U.S., as well as visitors from Japan, on October 15.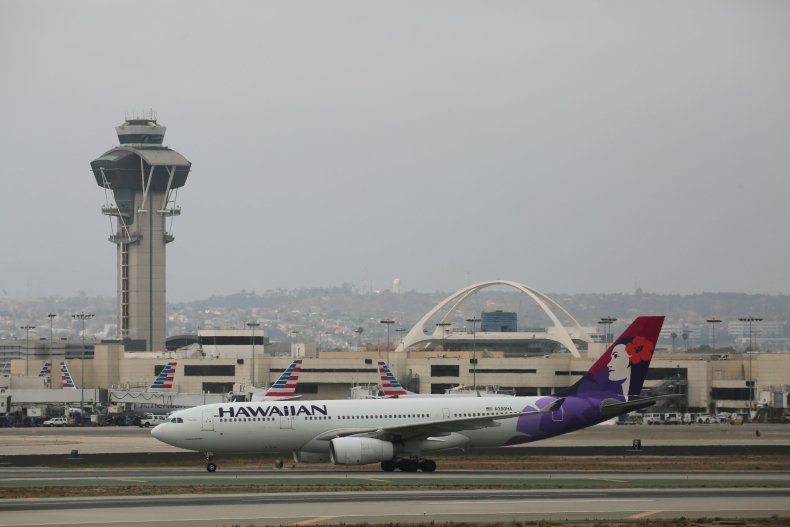 The saliva tests being offered by the airline are made by Vault Health and are one of a select number of tests that the state will accept from travelers. The tests are sent by mail. Saliva samples are then taken under the company's supervision via Zoom call before being sent back to a lab for processing.
"Our at-home supervised saliva COVID test provides a safe, convenient and reliable result delivered pre-travel," Vault Health Founder and CEO Jason Feldman said. "We are excited to work with Hawaiian Airlines who continues to innovate on behalf of their customers making travel easier and safer for everyone."
The 14,000 miles that travelers can redeem for the kits is just shy of the 15,000 that the airline requires for a round trip ticket on flights within the Hawaiian Islands. In addition to being available as a frequent flier award, the tests can be purchased on the Hawaiian Airlines website for $119.
Hawaii is not the only state to require testing or quarantine for travelers. The list of states with similar restrictions is quickly growing, with some specifically targeting travelers from areas considered to be high risk. Depending on the state, penalties for not complying range from nothing to fines up to thousands of dollars and jail sentences that can be as long as a year.
Many countries have also closed their borders to potential visitors, especially those from hard-hit countries like the U.S., over concerns about spreading infection. For many of those still able to travel, a negative test result is a common condition of entry. In some countries, a black market offering fake negative test results to would-be travelers has emerged, according to The Washington Post.
Concerns about Americans spreading the virus by traveling are unlikely to ease soon. On Wednesday alone, 143,231 new confirmed cases of the virus were recorded in the U.S., according to Johns Hopkins University. By comparison, fewer than 92,000 total cases have been confirmed in China, where the virus was first detected, since the first outbreak began.
Newsweek reached out to Hawaiian Airlines for comment.