COVID Testing Site in Missouri Goes From 50 Tests a Week to 600-Car Line Wednesday Morning
A COVID testing site in a Missouri town is experiencing its biggest surge since the pandemic began.
One of the state-sponsored testing sites located in the town of Winfield, Missouri, is used to administering around 50 tests a week. However, with the state in the middle of a coronavirus surge, the facility now has to service hundreds of people per day. On Wednesday, around 600 cars were waiting for the site an hour after it had opened for the day. According to an email sent to the St. Louis Post-Dispatch local newspaper, the site had to close because traffic was backed up to a nearby highway.
The writer of that email, Missouri Department of Health and Senior Services spokeswoman Lisa Cox, also said that additional sites are expected to open in St. Louis and Kansas City during the next week. Further details, she explained, would be posted on the department's website.
To understand why the site at Winfield was suddenly in such high demand, one must look at the rising number of cases being recorded around the state. In the past seven days, 21,889 COVID-19 cases were confirmed in Missouri, with 6,338 cases thought to be probable. Furthermore, 1,620 of these cases were reinfections. Overall, the state's seven-day average of daily new cases has now hit 4,051, with an average of 105 patients admitted to hospitals for COVID-19 each day in the past week.
"We anticipate things will get worse before they get better," said Dr. Hilary Babcock, who serves as an infectious disease specialist at BJC HealthCare. "The case numbers are really staggering, and are rising at a pace that we have never seen before."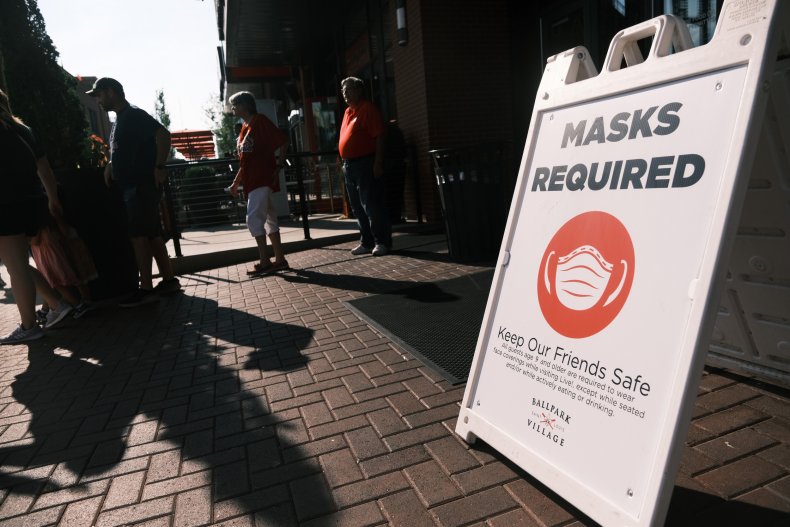 The state's COVID-19 dashboard on Thursday reported 2,265 people hospitalized with the virus, the highest number since August. Health experts across the state say the surge is far from over.
In Springfield, CoxHealth had 66 inpatient COVID-19 cases two days before Christmas. The hospital had 110 a week later, the Springfield News-Leader reported. A hospital study found that 94.6% of those hospitalized earlier this week were not vaccinated.
The Kansas City region also is being hit hard. The Kansas City Star reported that 1,809 new cases were reported in the metro area on Wednesday alone. The total includes cases in Kansas City and its suburbs in both Missouri and Kansas.
The Associated Press contributed to this report.