Scientists Paying People $6,000 to Catch COVID for Vaccine and Treatment Research
The U.K. has become the first country in the world to approve a so-called "human challenge trial" that will expose healthy young adults to COVID on purpose.
Planning for the first-of-its-kind trial has been ongoing for months, with details revealed in October last year. The U.K. government has now confirmed ethical approval has been granted by the country's clinical trials ethics body.
As part of the study, participants will be exposed to "the smallest amount of virus needed to cause infection." They will then be monitored in a controlled environment at London's Royal Free hospital so that doctors can observe how the virus affects them.
Up to 90 participants will be selected for the study, with an age limit set between 18 and 30 years old as adults in this age group tend to be at the lowest risk of developing COVID complications.
The U.K.'s Evening Standard newspaper reported participants will be paid $6,000 to participate in the study. Newsweek has independently verified that claim.
Cathal Friel is the chairman of Open Orphan, the clinical services firm which is running the trial via its subsidiary hVIVO.
He told Newsweek the standard payment for human trial volunteers is around $4,800 for "normal studies" such as those involving influenza.
He could not confirm the final fees to be paid for the upcoming COVID trials but said participants can expect to be given "a little bit more" because of extra follow-up studies.
Friel said of the payment, which is decided by the U.K. ethics panel: "It's not for risk, it's not for reward. Most of our volunteers are workers. So it's compensation for their time in quarantine."
Initially, the study is aiming to find out how little of the virus is needed for someone to get infected with COVID.
Eventually it is hoped the study will also provide insight into which vaccines and treatments are most effective in treated infections, according to Imperial College London.
Dr. Charlie Weller, Head of Vaccines at Wellcome, said human infection studies such as this can speed up vaccine development.
"Ethics Committee approval for this research is a very encouraging and important step," Weller said. "This type of study will boost COVID-19 vaccine research by providing vital insights such as how our immune system mounts a response to infection and how long immunity may last for.
"As with any human infection study, there are clear ethical considerations. The safety of volunteers is paramount and the regulatory approval will have been through the highest level of assessment."
Trials in which humans are purposefully exposed to a pathogen have been used in the past to speed up the development of diseases including malaria, typhoid and cholera.
The graphic by Statista below shows which COVID vaccines are most widely used in the world.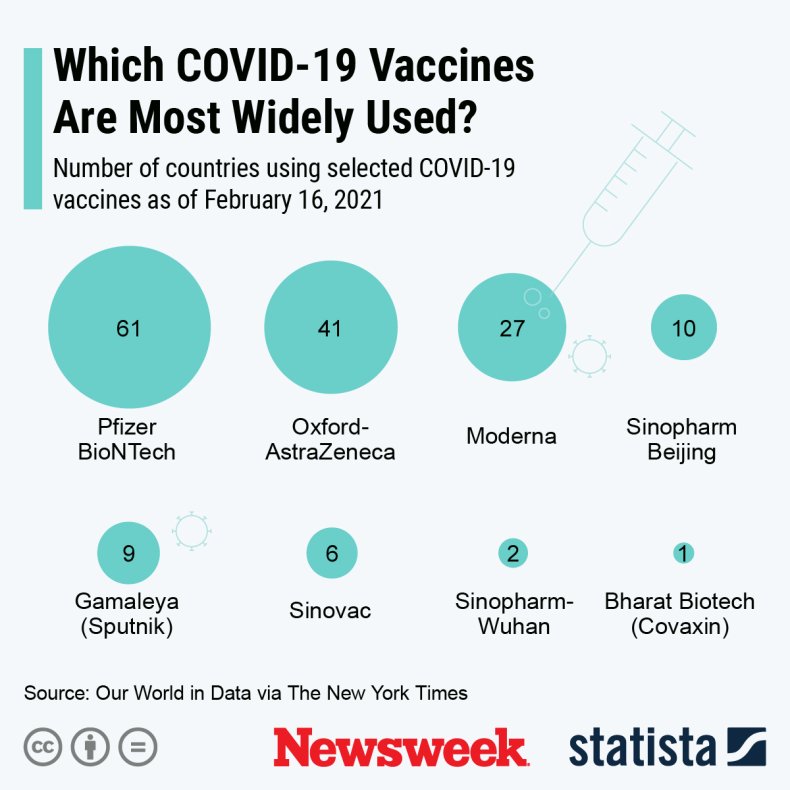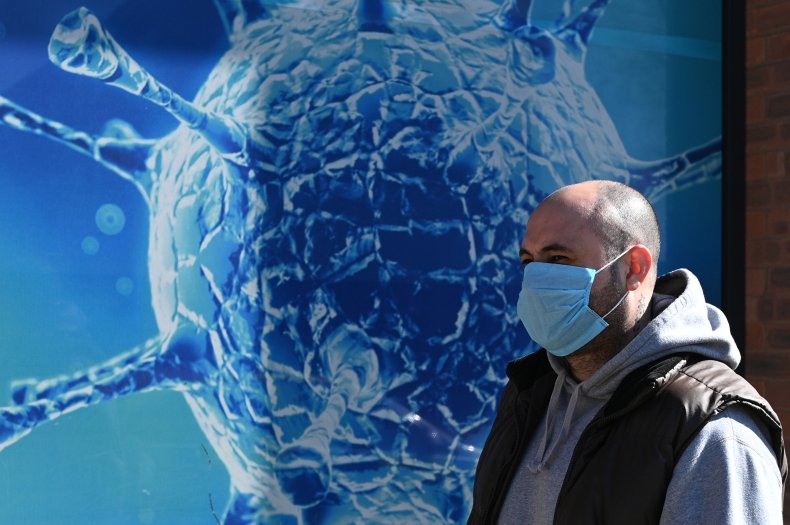 This article has been updated with a graphic by Statista.