COVID Vaccination QR Codes Now Required in Moscow Cafés as New Zealand Considers Idea
Customers looking to visit cafés in Moscow will now be required to show COVID-19 vaccination QR codes, and New Zealand recently said it is considering a similar requirement.
"Visiting the city catering establishments and public events with more than 500 people will need a special QR code," a release from Moscow Mayor Sergei Sobyanin's office states.
"QR codes will be available to citizens who have been in Russia and have had COVID-19 over the past six months, either have been vaccinated here with the second component of the vaccine (or single-component vaccine), or have a negative PCR test valid for three days from the date of registration analysis results in the laboratory," the news release went on.
Checking QR codes during visits to restaurants, cafés and public events in Moscow will start June 28. Children and adolescents accompanied by parents or legal representatives will not need such a code.
Moscow residents who want to receive a vaccination QR code can visit the mayor's website, where they will be prompted to enter their personal information and proof of vaccination.
"The Moscow government has made decisions that would help to protect people as much as possible, reduce the burden on the health care system, as well as maintain the normal operation of public catering, trade and other sectors of the economy," the news release said.
The decision comes as the city has seen an increase in coronavirus cases and hospitalizations. Reuters reported 21,650 cases in Russia on Monday, with 7,246 of them in Moscow.
"The coronavirus situation in Moscow remains extremely difficult," Sobyanin told Russian news agency Tass. "Over the past week, we have broken new records for the number of hospitalizations, people in intensive care and deaths from the coronavirus."
In New Zealand, Prime Minister Jacinda Ardern said during a recent press conference that her country is considering imposing mandatory QR code scanning at places considered high risk, such as bars and restaurants.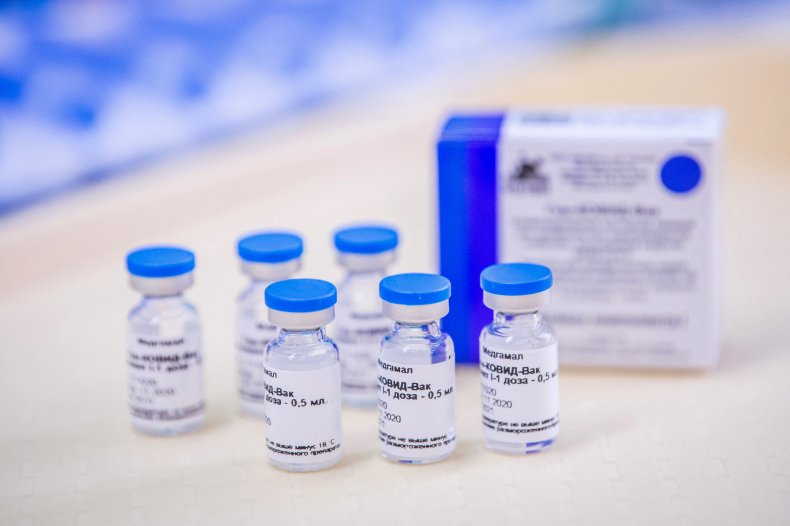 "Using the QR code tracer app is strongly encouraged but not currently compulsory at any alert level in New Zealand. But in order to get and keep in front of the virus we need to be able to contact-trace quickly," Arden said.
"Use of the app is consistently low across the country," she continued. "New Zealand has gone from a peak of 2 million scans per day in the first half of September last year to a low of 405,630 scans on June 7 this year. This leaves us exposed in the event of cases in the community. That's why [the] Cabinet has commissioned advice around introducing compulsory QR [code] scanning around high-risk locations."
Arden said her office is looking to decide on mandatory QR code scanning by next week.
Newsweek reached out to Arden's office for further comment but did not receive a response in time for publication.