Why Moderna's COVID Vaccine Has a 'Huge Advantage' Over Pfizer's
Moderna's COVID vaccine is easier to store, transport, and prepare than Pfizer's, experts have told Newsweek, giving it a "huge advantage" if and when the time comes for them to be rolled out across the U.S.
On November 9, American pharmaceutical firm Pfizer and German biotechnology company BioNTech announced their COVID vaccine was 90 percent effective at preventing the disease. A week later on Monday, biotechnology firm Moderna claimed its vaccine was 94.5 percent effective.
Both announcements were made in press releases, and the results have not yet been published in peer-reviewed journals, prompting experts to state that any excitement should be tempered with caution. Moderna and Pfizer are now waiting to meet certain criteria before applying to the U.S. Food and Drug Administration (FDA) for authorization to vaccinate the general population.
Pfizer vs. Moderna
As the news provided hope that the vaccines may end the COVID pandemic, questions arose over how they would be distributed, particularly as Pfizer's needs to be stored at an "ultra-cold" -70 C, and Moderna's at -20 C. This is because, unlike the flu vaccine that can be kept for up to a year in a fridge, they contain genetic material called mRNA that degrades at room temperature.
Professor Prakash Nagarkatti, vice president for research at the University of South Carolina, told Newsweek Moderna's vaccine has a "huge advantage" over Pfizer in terms of distribution and storage.
Thomas J. Goldsby, chair of logistics in the Department of Supply Chain Management at Haslam College of Business, University of Tennessee, described the conditions needed to maintain Pfizer's vaccine as "extreme."
"If push comes to shove, you can use ice cream and frozen food storage for the Moderna vaccine, but that will not cut it for the Pfizer vaccine," he said.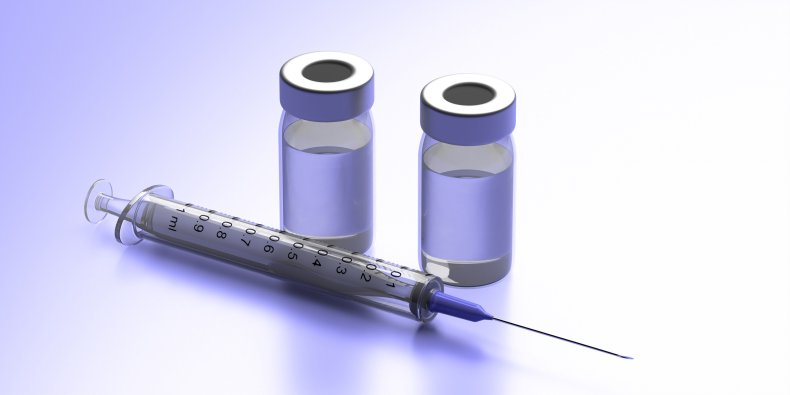 Pfizer has developed a suitcase-sized container that can keep the cargo ultracold, but this relies on dry ice, which Goldsby said is in short supply of late.
Nagarkatti said: "Also, if the vaccines are stored in glass vials, the glass should withstand such Arctic temperatures."
In addition, facilities in rural areas may not have the very expensive freezers that can store the Pfizer vaccine at such a low temperature, Nagarkatti said. Similar problems may be encountered if the vaccine is given to people at pharmacies and doctor's offices, as opposed to larger medical centers.
Some states, cities and hospitals are "rushing" to purchase ultra-cold freezers, which can cost tens of thousands of dollars, and freezer manufacturers are warning of long wait times, Julie Kalabalik-Hoganson, chair of pharmacy practice and associate professor at Fairleigh Dickinson University School of Pharmacy and Health Sciences, told Newsweek.
Due to these hurdles, it is possible that urban areas will receive the Pfizer vaccine and rural areas Moderna, according to Nagarkatti.
Another advantage of the Moderna vaccine is that it does not require dilution or special handling at health care facilities, said Kalabalik-Hoganson. "This means administering the [Moderna] vaccine in pharmacies and physician offices will be fairly easy."
A spokesperson for Pfizer provided Newsweek with an overview of its distribution and manufacturing procedures. They said various storage options at facilities "allow for equitable access of the Pfizer vaccine to all areas of differing infrastructure."
Logistical challenges face both vaccines, not least because President Donald Trump has not conceded to president-elect Joe Biden following the 2020 election, making it difficult for the transition process to begin.
Nagarkatti: said: "The timing of vaccine launch and the change in administration in the U.S. could not have come at a worse time," adding that "it is critical that the current administration engage the Biden team to ensure seamless transition and proper distribution of the vaccine."
William Moss, director of the International Vaccine Access Center Executive at the Johns Hopkins Bloomberg School of Public Health, told Newsweek that as well as competing for ultra-low temperature freezers, states will also be competing for basic resources such as needles and syringes.
"This is why we need a strong federal response," he said.
With vaccine makers poised to request authorization for their shots, and officials preparing to jump over logistical hurdles, Moss' take-home message for the general public was to continue wearing masks, physically distance, wash hands frequently, and avoid large gatherings "until a high proportion of the population is vaccinated and we know the vaccine prevents virus transmission as well as disease.
"This is months if not longer away."
This article has been updated with comment from Pfizer.