COVID Vaccine Push Produced 9 New Billionaires, Nonprofit Says in Call to End Drug Monopolies
The push to develop and distribute vaccines against the coronavirus has created nine new billionaires, according to a nonprofit group pushing to end drug monopolies.
The People's Vaccine Alliance, a coalition of organizations and activists, said in a press release Thursday that the newfound billionaires gained their wealth "thanks to the excessive profits pharmaceutical corporations with monopolies on COVID vaccines are making."
"Between them, the nine new billionaires have a combined net wealth of $19.3 billion, enough to fully vaccinate all people in low-income countries 1.3 times," the group said. "Meanwhile, these countries have received only 0.2 percent of the global supply of vaccines, because of the massive shortfall in available doses, despite being home to 10 percent of the world's population."
Among the list of new billionaires are Stéphane Bancel, Moderna's CEO; Ugur Sahin, BioNTech's CEO and co-founder; Timothy Springer, an immunologist and founding investor of Moderna; and Noubar Afeyan, Moderna's chairman; Juan Lopez-Belmonte, chairman of ROVI, a company that manufactures and packages the Moderna vaccine; Robert Langer, a scientist and founding investor in Moderna; Zhu Tao, co-founder of CanSino Biologics; Qiu Dongxu, co-founder and senior vice president at CanSino Biologics; and Mao Huinhoa, also a co-founder and senior vice president at CanSino Biologics.
In addition to the nine new billionaires, the alliance also found that eight existing billionaires have seen their combined wealth increase by more than $32 billion—or enough to fully vaccinate India, according to the group.
The People's Vaccine Alliance said they combed through the Forbes Rich List to "highlight the massive wealth being generated for a handful or people from vaccines which were largely public funded."
"What a testament to our collective failure to control this cruel disease that we quickly create new vaccine billionaires but totally fail to vaccinate the billions who desperately need to feel safe," Anna Marriott, a health policy manager at the global charity Oxfam, said in a statement.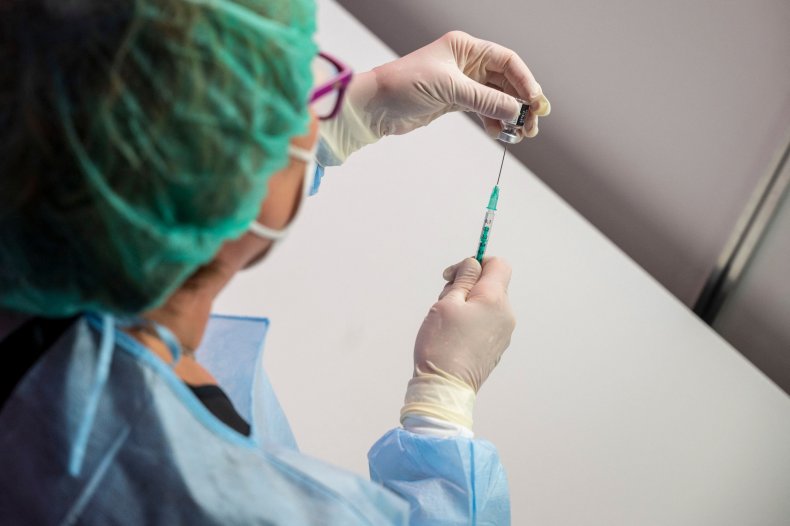 The People's Vaccine Alliance released its research ahead of this week's G20 Global Health Summit. Leaders of G20 nations are divided over the waiving of intellectual property rights for COVID-19 vaccines.
The alliance is advocating that COVID- 19 vaccines be manufactured as global common goods, free of intellectual property protections, and made available to all people in all countries free of charge.
President Joe Biden's administration has joined other countries, such as India and South Africa, in calling for a temporary waiver of patents for vaccines in order to boost destruction around the world.
But Reuters reported earlier this week that a draft of a G20 resolution shows world leaders back "voluntary licensing" of COVID-19 vaccine patents.
More than 3.4 million people worldwide have died from COVID-19 and more than 164 million cases have been recorded, according to data from Johns Hopkins University.
The university has also tracked vaccine distribution. As of May 20, more than 1.57 billion vaccine doses have been administered worldwide.
Newsweek reached out to the People's Vaccine Alliance for additional comment, but did not receive a response before publication.