Medicare will now offer reimbursement to health care providers administering COVID-19 vaccines at nearly twice its previous rates, increasing coverage from roughly $23 to $40 per dose.
"This will make it easier for health care providers to get out into communities and give more COVID shots to people in need. We need this heroic team in particular to make sure that our highest-risk and underserved populations are cared for," said Andy Slavitt, a senior adviser on the White House's coronavirus response team and former acting administrator of the Centers for Medicare and Medicaid Services, during a news conference on Monday morning.
The change comes as President Joe Biden's administration endeavors to expand access to immunizations designed to protect against coronavirus infection. The U.S. Food and Drug Administration has approved three such vaccines for emergency use since last December. Those developed by Pfizer and BioNTech, as well as Moderna and the National Institutes of Health, are each administered in two separate doses. A third, developed by Johnson & Johnson, is administered as a single-dose vaccine.
Slavitt said Monday that the increase in Medicare reimbursement will apply to both doses of vaccines that require two individual shots. He confirmed that states will not bear responsibility for any added cost, as the initiative is federally funded. Using resources allocated through the American Rescue Plan Act, a third coronavirus relief package that Biden signed into law last week, the administration will also cover all costs for Medicaid and children's health insurance beneficiaries to receive COVID-19 vaccines.
"The Biden administration stands ready to work with states who are interested in increasing their Medicaid reimbursement rates for vaccinations, so we can make sure that we have most effectively reached vulnerable communities," Slavitt added during Monday's briefing.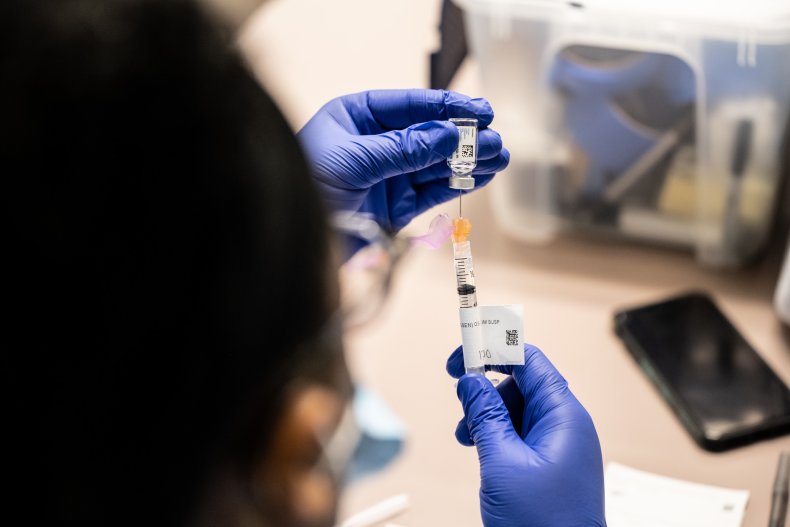 For more reporting from the Associated Press, see below:
As the government's flagship health insurance program, Medicare covers more than 60 million people, including those 65 and older and younger individuals who are disabled.
The vaccine will continue to be free to patients, Slavitt said. But the payment increase will make it easier for more health care providers to get out into communities and give shots to those most in need. Hard-to-reach areas can include rural communities but also urban neighborhoods in which a long bus ride is the only way to reach a vaccination center.
Payment rates for Medicaid are set by states individually. But Slavitt said if states are interested in raising their Medicaid rates to match Medicare's new payment, the federal government will see to it that states are held harmless financially. Medicaid covers low-income people.