COVID Was 'Intentional' to Destroy America, Says GOP Candidate Noah Malgeri
Noah Malgeri, a Nevada Republican running for Congress, said he believes the coronavirus pandemic was an "intentional" act.
Malgeri made the remarks earlier this month during a roughly hourlong interview with Veterans in Politics.
"People need to understand that everything that's happened—the destruction of the currency, the destruction of the economy, the destruction of the middle class, the immigration crisis, the global pandemic situation and associated response measures—it's all intentional, done by forces aligned to destroy America and impose a totalitarian, authoritarian regime globally," he said.
Malgeri added, "This is the last hope. This is the final hill. The 2022 election is the most important election of my lifetime without question."
For two years, experts have debated about the origins of the coronavirus since the first case was reported in Wuhan, China. Many virologists, including Dr. Anthony Fauci, say the virus was likely natural in origin, while others theorize it could have been caused by a laboratory leak.
Malgeri also told Veterans in Politics that the United States should waive sovereign immunity so people can sue and seek reparations from the Chinese government for the pandemic.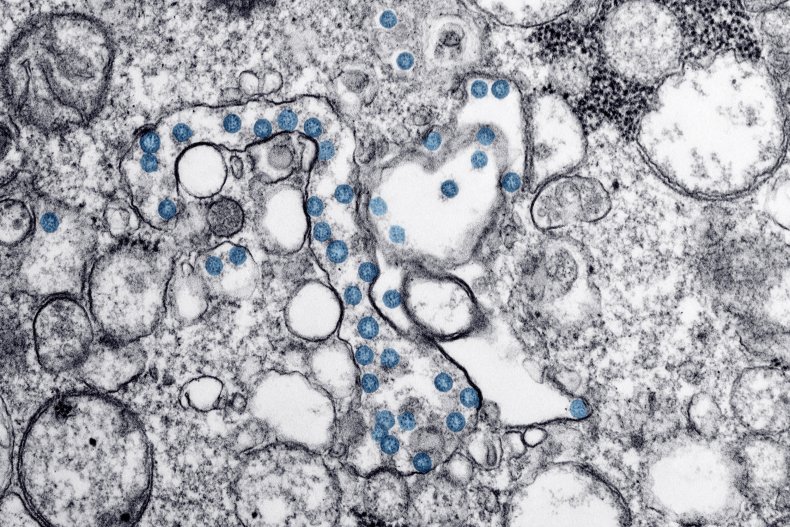 Malgeri, who is running to represent Nevada's 3rd Congressional District, made headlines for saying during the same interview that General Mark Milley should be executed on live television for treason.
Milley, chairman of the Joints Chiefs of Staff, has been criticized by the GOP for phone calls he made to Chinese general Li Zuocheng during Donald Trump's presidency, reassuring him that the U.S. wouldn't attack China.
"We need to get back to our patriotic, liberty-loving roots," Malgeri said. "What did they used to do to traitors if they were convicted by a court? They would execute them. That's still the law in the United States of America. I think, you know, if he's guilty of it by a court-martial, they should hang him on CNN. I mean, they're not going to do it on CNN. But on C-SPAN or something."
Malgeri doubled down on his comments about Milley in a news release on December 30, writing that Milley "must face consequences."
Malgeri is one of several Republicans running to challenge Democratic incumbent Susie Lee. Nevada's 3rd District is a swing district and will be a focus of the 2022 midterms as both parties seek control of the House of Representatives.
Malgeri served in Iraq and has a Bronze Star for his contribution to Operation Iraqi Freedom, according to his campaign website. After leaving the military, he became a patent attorney and directed the Legal Aid Center of Southern Nevada's Pro Bono Project.
Newsweek reached out to the Nevada Republican Party for comment but didn't receive a response before publication.
Update 12/30/21, 1:25 p.m. ET: This story was updated with more information and background.