Multiple Children Gunned Down in Kentucky Shooting, Suspect at Large
Three children—one aged just 7—were among those shot after a kids' fight turned deadly, with the suspect still at large, police say.
Detectives are hunting for the shooter after the brawl in Covington, Kentucky, which reportedly left four victims suffering from gunshot wounds; three children aged 7, 11, and 14, and a 41-year-old man.
The 14-year-old is reportedly a girl who was shot in the neck and is now in critical condition.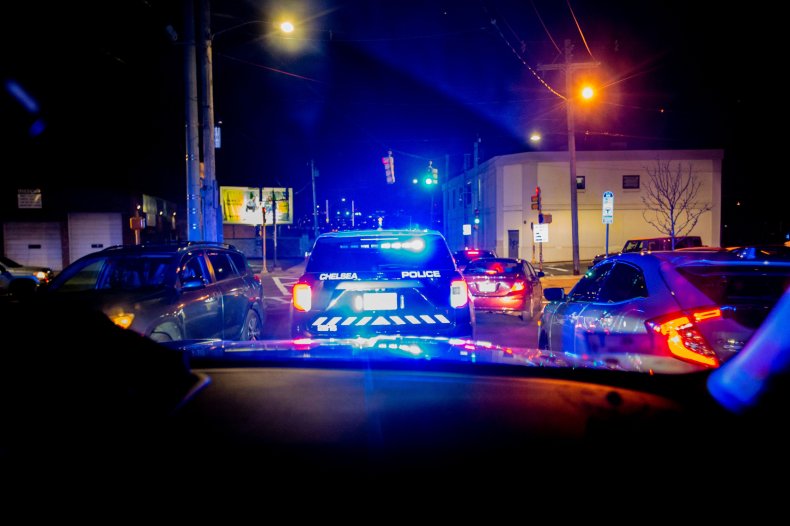 The shooting happened at around 6:45 p.m. on Monday evening after a large fight involving numerous juveniles, near the intersection of West 17th Street and Russell Street, police investigators told reporters.
Newsweek has contacted the Covington Police Department for further information.
A 12-year-old girl, whose full name was not given but who was interviewed on camera with the reported permission of her grandmother, told reporters at local news channel WLWT that she was friends with the 14-year-old girl now said to be fighting for her life in hospital.
Speaking with a large scratch running down her cheek, which she said she sustained in the scuffle, she said: "Gunshots go off and I'm right by the girl that got shot… Everybody started crying in there, people started hitting me. I thought I got shot. I was so scared. I covered my ears. I got down.
"I didn't know she [my friend] got shot until I ran up on my porch because my grandma tells me, 'When you hear gunshots, you get down low.' So I got down low. I ran up to my porch and I see her lying there… I noticed her blood came gushing out of her neck. And I got scared and I just started crying. And everybody was crying."
The victims' families gathered outside the emergency room entrance at Cincinnati Children's Hospital anxiously awaiting news.
The suspect is believed to be a juvenile and is not in custody yet. Kenton County Commonwealth Attorney Rob Sanders was at the scene and says his office is drawing up search warrants in connection with the shooting, according to WLWT.
Robert Gary told the local Fox news site he was with his "traumatized" friend, whose son was one of those who had been shot. The victim's age was not revealed. Gary said he couldn't understand why or how the shooting had happened.
Many of those involved were filming the incident as it unfolded and multiple videos of the shooting are being turned over to police. Detectives now face the task of trawling through the footage as investigators try to work out how a kids' fight turned into a quadruple shooting.
This is a developing story. Check back here for updates.