Arrest Cow Slaughterers and Smugglers Under National Security Laws, Says Indian Police Chief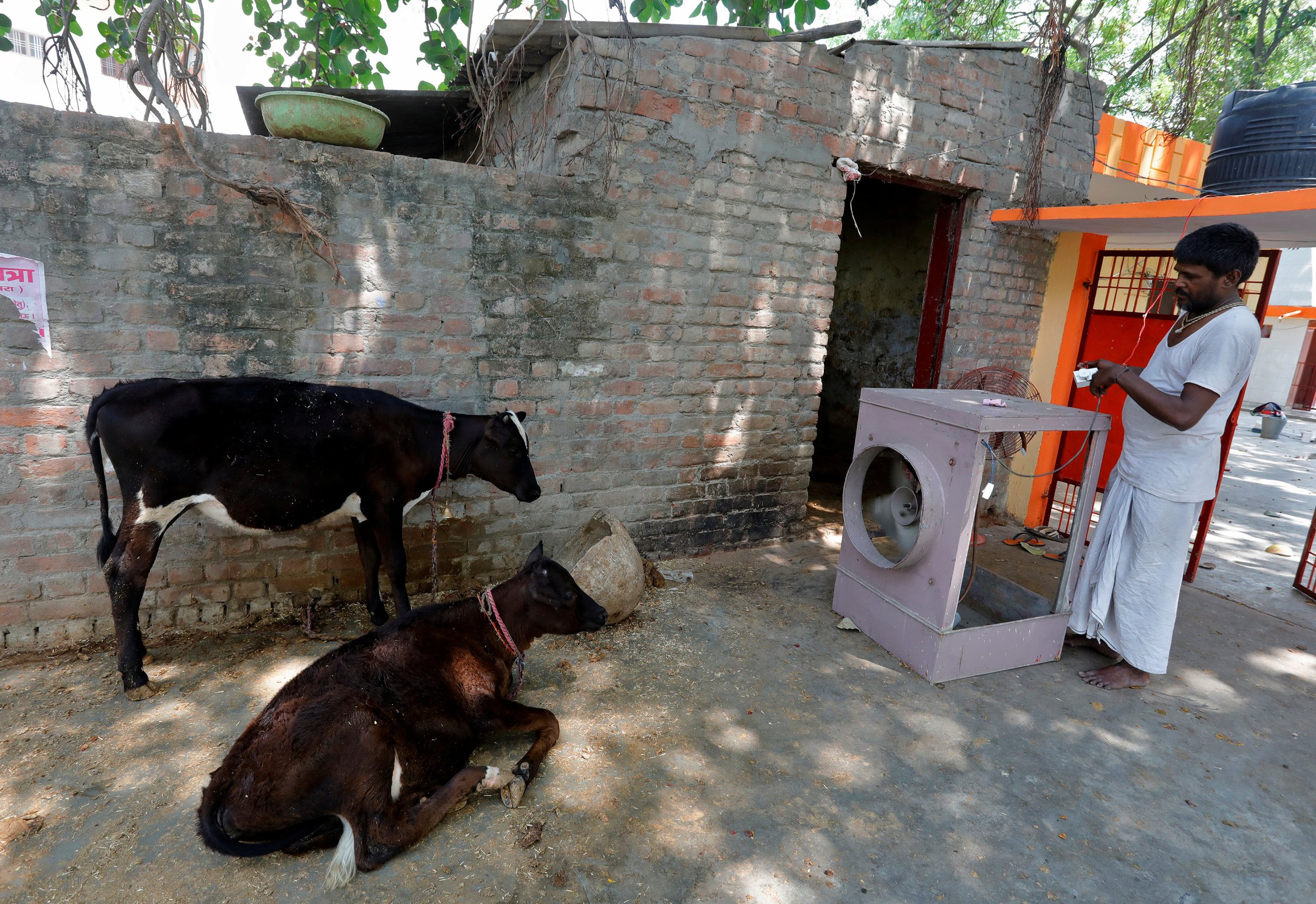 The director general of police in India's biggest state has called for people who slaughter or smuggle cows to be arrested under the National Security Act, also known as the Gangsters Act.
Sulkhan Singh's comments highlight the disagreement in India over the right to eat and slaughter cows. Hindus consider cows holy creatures and the animals roam the streets unimpeded across much of the Hindu-majority country. Singh, who heads up police in Uttar Pradesh, has invoked the National Security Act, ordering security services across the state to arrest people killing and smuggling.
In his note to officers, Singh said: "Take strict action against cow slaughter and smuggling of cows and their progeny for slaughter. Invoke National Security Act and Gangsters Act against those involved in such activities."
The act allows authorities to detain people for up to a year. Singh said that local magistrates and police chiefs would decide in each case what punishment was appropriate depending on seriousness of the crime.
The position of the cow in Indian society and the level of protection for it has caused controversy for years, sometimes resulting in violence.
In late May a judge in Rajasthan's high court said people who slaughter cows should be sentenced to life imprisonment, and proposed changing India's national animal from the Bengal tiger to the cow.
In April, a mob in Behror beat up several men accused of transporting cows for slaughter, killing one of them. Similar incidents happened in 2015, reported the Associated Press, when a man accused of eating beef and several accused of transporting cows were beaten to death.
The crackdown on beef-eating has a greater impact on communities in northern India states such as Meghalaya and Nagaland where there are fewer Hindus. Eighteen states have banned the slaughter of cows, but several commentators have criticized the beef bans as "food fascism." Thought Hindus make up about 80 percent of India's population there are many Muslims, Christians and people of other religions who eat beef.
Critics of Prime Minister Narendra Modi have accused him of spreading anti-meat hysteria for political gain. During his election campaign he spoke passionately about "cow slaughter," celebrating Hindus who were noble enough to engage in "cow protection."
India's cattle traders are afraid of losing business during the government crackdown. India is one of the world's largest beef exporters, and critics suggest Modi's crackdown on cow slaughter could harm the economy.