'Cowboy Bebop' Showrunner André Nemec and Elena Satine on That Julia Plot Twist
Netflix's Cowboy Bebop live-action series may be an adaptation of Shinichirō Watanabe's classic anime, but showrunner André Nemec wanted to do something different with the story.
This is evident in the show's finale, which gave viewers a new take on the original's fifth episode "Ballad of Fallen Angels."
Warning: this article contains spoilers for Netflix's Cowboy Bebop finale
In the anime, the "Ballad of Fallen Angels" sees Spike Spiegel face off against his arch-nemesis Vicious in order to save Faye Valentine, after the latter kidnapped her to lure Spike out of hiding.
The live-action series takes this idea and twists it. Instead of Faye being kidnapped it is Jet Black's (Mustafa Shakir) daughter, and he and Spike (John Cho) rush to face Vicious (Alex Hassell) in the church.
Faye (Daniella Pineda) helps save the day and Jet and his daughter are able to escape with her, with Spike choosing to stay so he can kill Vicious for good.
The pair fight, gun to samurai sword, and they end up in the anime's iconic pose in front of the church's stained glass window. That's when things take a sharp left turn, however, as Julia (Elena Satine) makes a dramatic entrance.
She shoots her abusive husband Vicious and tells Spike of her plan to take over the Red Dragon Crime Syndicate, offering him a seat at the top by her side. When Spike refuses she shoots him and he falls through the window.
Nemec spoke with Newsweek about subverting expectations in this way, while Satine and Hassell also shared their thoughts on the changes made to their respective character arcs.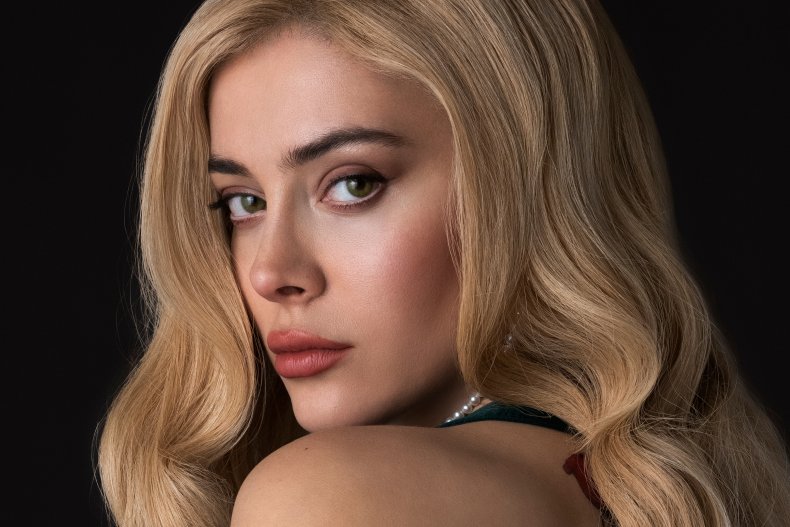 Changing the "Ballad of Fallen Angels"
Reflecting on the changes made to Julia's character, Nemec said: "I thought it was important to expand further on the character of Julia who is mostly an idea, in fairness, in the anime, and very archetypal in the manner in which her story is used.
"Again, very classic, there's a long tradition in Hollywood to tell stories that way. So, it felt important to tell a story about who is this person, where does she come from and what is it she needs and wants and where is she going?"
Of his reasoning behind the plot twist, Nemec went on: "To me it's important to tell a different ending, nobody wants to go on Wikipedia and find out what the end of the show is going to be. I also thought there were some very interesting ways to turn the story on its head.
"So Faye Valentine, a perfect example, not being a victim in that sequence but being the hero in fairness, Julia coming to a realization that 'maybe this problem isn't me, maybe it's these two guys', and realizing that the only way out again is through, and to seize something that's in front of her.
"The fight between two men who clearly love for each other and have an undying friendship and a brotherhood but are broken so tragically. It felt to me there were so many rich avenues by which we could subvert the original ending, that will beg more questions and now what is to come?
"That was always the directive, to live in the spirit of the "Ballad of Fallen Angels" —a must.
"They must be in front of that rose window, they must be in that iconic position, how to we get them there and how do we subvert that? That was our true goal."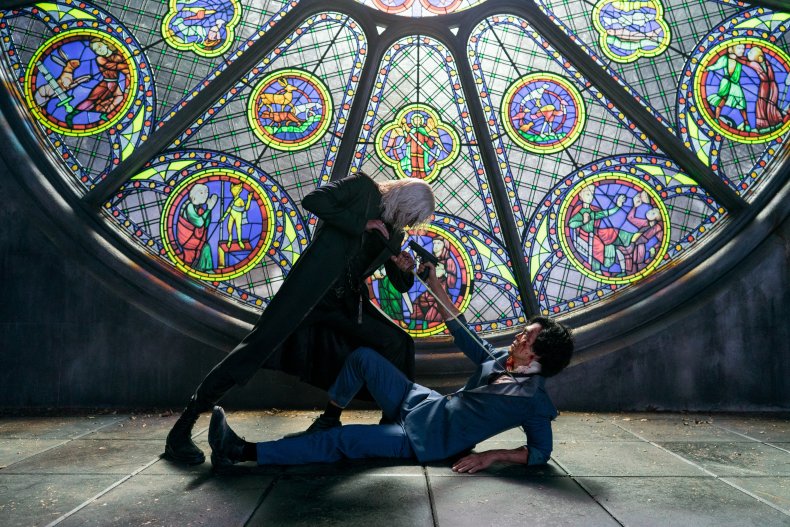 Julia taking over the Red Dragon Crime Syndicate
Both Satine and Hassell were "really pleased" with how things panned out for Julia and Vicious, especially given it allowed Julia to get revenge on her abuser.
Satine reflected: "It was so cool for her journey to crescendo in the cathedral scene because visually that's the most iconic moment in the anime, so to weave Julia into that moment in such a creative way was... as a fan it totally blew me away.
"I was really pleased with how this season ended and I'm really happy that Julia finally realized that she doesn't need rescuing, she's got it. It was really nice to end on that note"
Hassell added: "One thing I'm really pleased about in terms of making changes to the anime is that I think it's really important for fans of the anime that they'll see something new in the show, but also that they'll see something different and be surprised.
"If they just saw what they already knew that would be a real shame, so that was exciting.
"It's really interesting and empowering that Julia has the journey that she has, and also that Vicious has that comeuppance because of the abusive nature of the relationship is really good and important, and I'm just fascinated to see what happens next."
Cowboy Bebop is out on Netflix now.