'Cowboy Bebop' Netflix Release Date, Cast, Trailer, Plot
After more than two years of waiting, Cowboy Bebop is finally coming to Netflix. The streaming giant announced the news in November 2018 it would be adapting the Japanese sci-fi anime series, created by animation studio, Sunrise Inc. The series last aired in 1999 on TV Tokyo and fans have been counting down the years for the live-action remake.
When is Cowboy Bebop out?
Thankfully, Cowboy Bebop fans will not have to wait much longer for the live adaption to drop on Netflix.
Although an exact release has not been confirmed by the streaming giant, Cowboy Bebop is scheduled for release this fall.
The news was announced during day two of Netflix's Geeked Week virtual event.
On the official Geeked Week Twitter page, a teaser trailer featuring cast members John Cho, Daniella Pineda and Mustafa Shakir in costume and dancing to the show's original theme music was released.
The clip ends with the huge reveal the series original composer, Yoko Kanno, will score the live-action series.
The video was also accompanied with the all-important news that Cowboy Bebop will be arriving "this fall."
There will be 10 episodes in the series which will be available to stream and download in one go when released.
To watch Cowboy Bebop when it airs, you must be a Netflix customer. You can sign up to Netflix now for $7.99 per month.
What is Cowboy Bebop about?
The Netflix adaption of Cowboy Bebop will reunite fans with Spike, Faye, Jet and Edward.
The original Sunrise series was set in 2071, roughly fifty years after an accident that made Earth uninhabitable. The original series followed the lives of bounty hunters who operated from the spaceship Bebop.
The official synopsis for the Netflix live adaption teases: "Based on the worldwide phenomenon from Sunrise Inc., Cowboy Bebop is the jazz-inspired, genre-bending story of a rag-tag crew of bounty hunters on the run from their pasts, as they hunt down the solar system's most dangerous criminals. They'll even save the world… for the right price."
The original series composer, Yoko Kanno, is writing the small-screen soundtrack and Shinichirō Watanabe, the director of the anime series, serves as a creative consultant.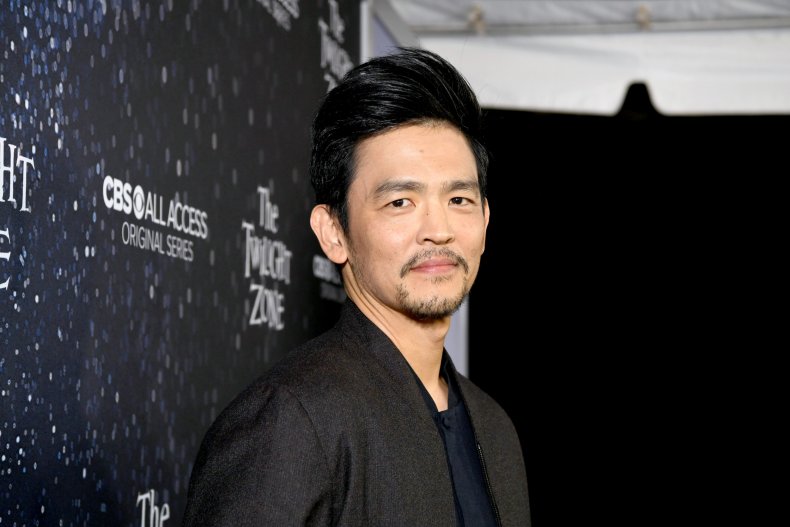 Who will star in Cowboy Bebop?
John Cho, Mustafa Shakir, Daniella Pineda and Alex Hassell were cast in the lead roles of Spike Spiegel, Jet Black, Faye Valentine and Vicious respectively in April 2019.
Cho is best known for playing Hikaru Sulu in the Star Trek reboot film series and Harold Lee in Harold & Kumar.
Shakir is well recognised for playing Bushmaster in Luke Cage. Viewers may recognise Faye Valentine star Pineda from her role as Cassidy Barrett in What/If and Hassell as Translucent in Amazon Prime's The Boys.
Revenge star Elena Satine was confirmed as taking on the role of Julia in August 2019.
Also starring in the series is Little Fires Everywhere star Geoff Stults, Black Earth Rising's Tamara Tunie, Broadway's Mason Alexander Park, Thor Ragnarok's Rachel House, Strikeback!'s Ann Truong and Top of the Lake's Hoa Xuande.
Stults will take on the role of Chalmers, Tunie as Ana, Park as Gren, House as Mao, Troung as Shin and Xuande as Lin.
Is there a trailer for Cowboy Bebop?
No, unfortunately, there is no trailer yet for Cowboy Bebop. A trailer is likely to drop closer to the show's release date later this year.
In the meantime, anime fans have much more anime content to look forward too as well as Cowboy Bebop.
Season two of Locke & Key is scheduled for release in October 2021 and Netflix recently confirmed Shadow and Bone will return for a second outing.
Cowboy Bebop is coming soon to Netflix.