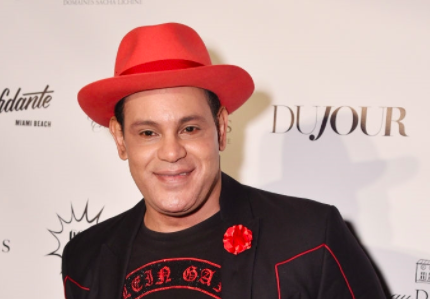 On Sunday, baseball legend Sammy Sosa set Twitter abuzz when new pictures of him surfaced. The former athlete has sported a lighter skin tone for years, but his most recent picture further confused netizens: Not only was Sosa's skin lighter, he was wearing a red cowboy hat and a country Western shirt.
Barstool Sports podcast host Dan Katz was a fan of "cowboy Sammy."
"The craziest part about the Cowboy Sammy picture is that I just assumed it was an old picture because the 'weird Sammy Sosa picture' catalogue has gotten so big nothing new shocks me," he tweeted.
While Katz might be numb to Sosa's new look, not many Twitter users shared the same opinion. Plenty were still shocked to see the former Chicago Cubs star with lighter skin.
So why is Sosa in a cowboy getup? On Saturday, he went to a Western-themed party for wife Sonia's birthday. The Instagram account for the Univision show El Gordo y la Flaca showed more than a dozen pictures and videos of Sosa enjoying the party with his wife.
Born in the Dominican Republic, Sosa had darker skin when he first garnered fame in major league baseball, hitting 609 home runs in his career.
In 2009, Sosa addressed his complexion, saying he used skin bleaching cream.
"It's a bleaching cream that I apply before going to bed and whitens my skin tone," Sosa told Univision's Primer Impacto show. "It's a cream that I have, that I use to soften [my skin], but has bleached me some. I'm not a racist, I live my life happily."
"What happened was that I had been using the cream for a long time and that, combined with the bright TV lights, made my face look whiter than it really is. I don't think I look like Michael Jackson," he added.
Sosa isn't the only celebrity to be accused of lightening his skin. Though they never addressed it, stars like Beyoncé, Rihanna, Eva Longoria, Lil' Kim and Jennifer Lopez were suspected of altering their complexion to appear lighter.