Cowboys WR Amari Cooper Trolls Markelle Fultz with Free Throw Touchdown Celebration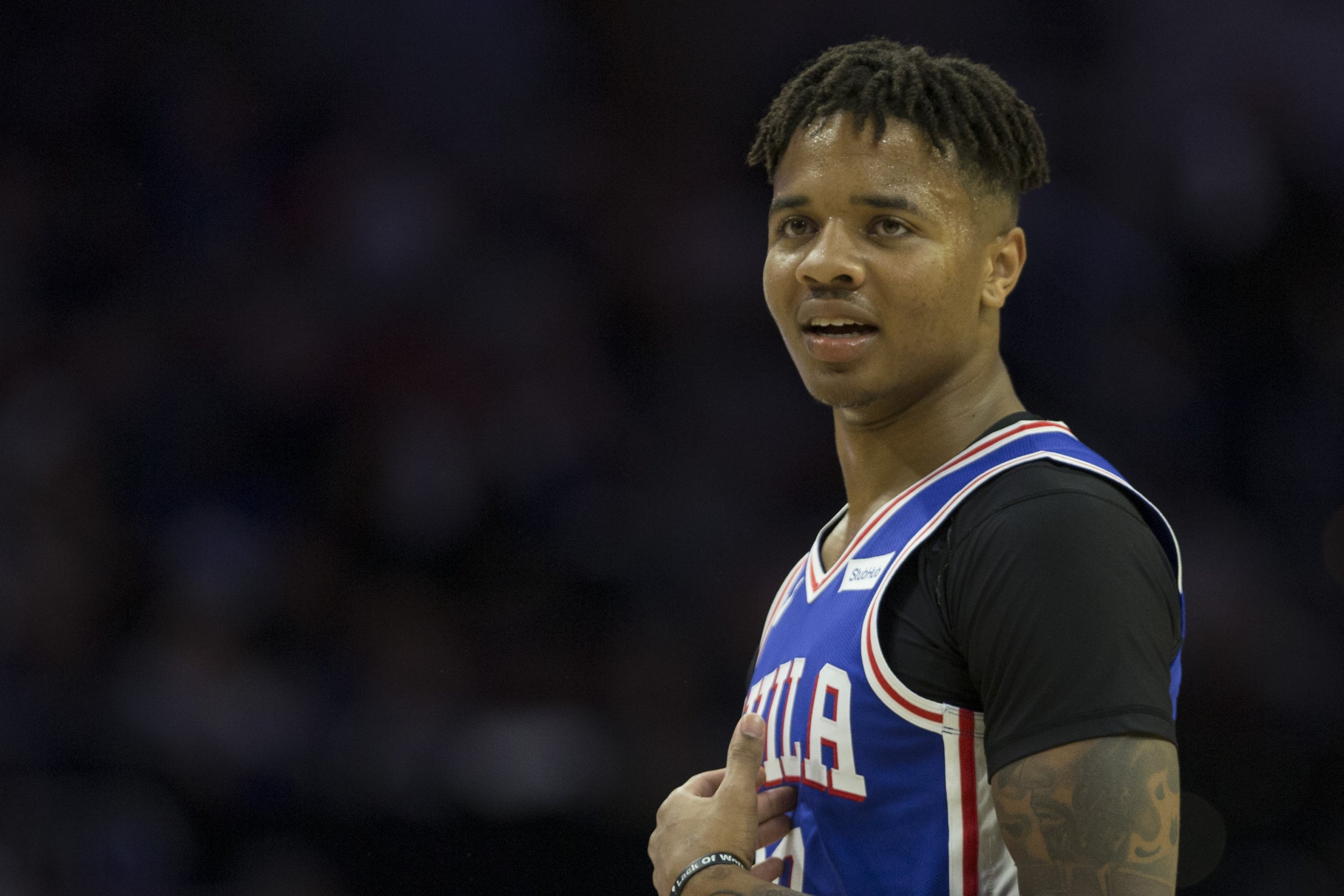 Markelle Fultz has had a tough time since arriving in the NBA. The Philadelphia 76ers guard endured a nightmare season as a rookie and is set to visit a specialist in New York next week to shed light on what is affecting his shoulder and wrist and limiting his shooting stroke.
However bad things have gone for Fultz recently, not even he could have expected to have his shooting technique mocked by an NFL player in front of a nationwide audience.
Yet, that's exactly what Dallas Cowboys wide receiver Amari Cooper did. And on Thanksgiving of all days.
After putting the Cowboys 16-13 ahead against the Washington Redskins on Thursday, Cooper celebrated the touchdown by throwing the ball between the posts as if he was taking a free throw in basketball.
The Cowboys wide receiver made a point of batting the ball in between his hands prior to shooting, exactly as Fultz did earlier this month.
Strange as the incident was, things then took an even more bizarre turn when Fultz, who had obviously been watching the game like millions of other Americans, shared his reaction on social media.
As it turned out, the first overall pick in the 2017 draft has a great sense of humor as he posted a video of his reaction on Snapchat, captioning it "Good shot boy".
While Fultz saw the funny side of Cooper's joke, Sixers fans might not share the same point of view. Philadelphia had high hopes when it selected Fultz from the University of Washington but a shoulder injury limited his shooting efficiency to 40.5 percent from the field during his first season.
Speaking on the Talking Schmidt Podcast in June, NBA trainer Drew Hanlen said Fultz had suffered from a case of "the yips".
Hanlen, who has worked with a number of NBA stars including Bradley Beal, Jayson Tatum and Fultz's teammate Joel Embiid, explained the Sixers guard had "completely forgot how to shoot and had multiple hitches in his shot."
Hanlen said he and Fultz had worked hard in the offseason and hoped "by the end of the summer it [Fultz's jumper] will be perfect, he'll be back rolling and he'll show people why he was the No. 1 pick."
Unfortunately for him and Fultz that did not happen and the Sixers guard will now seek a specialist's opinion on his shoulder and wrist. The 20-year-old had been healthy this season but earlier this week his attorney, Raymond Brothers, declared him unfit to play.