Cows Lay Eggs According to 10 Percent of Schoolchildren, Study Says
Thirty percent of schoolchildren are unaware that tuna sandwiches contain fish, while about 10 percent believe cows lay eggs, according to a new survey of children in the U.K.
The results of the survey revealed a number of misunderstandings about where food comes from, with one third of kids not knowing that pork comes from pigs. However, 86 percent of the children had visited a farm, nearly 50 percent were able to identify passionfruit and 76 percent could spot an avocado.
The survey was commissioned by appliance company Zanussi in partnership with the nonprofit Cook School, which aims to provide healthy cooking lessons to children. It questioned 1,000 children aged 6 to 11. The results of the survey were potentially discouraging, but hope remains that education can be improved on in the future.
"There is a significant task ahead to ensure the fundamentals of food, as well as sustainable eating, are taught early enough to allow healthy habits to form," said Zanussi's U.K. head of marketing Chris George to the site FarmingUK.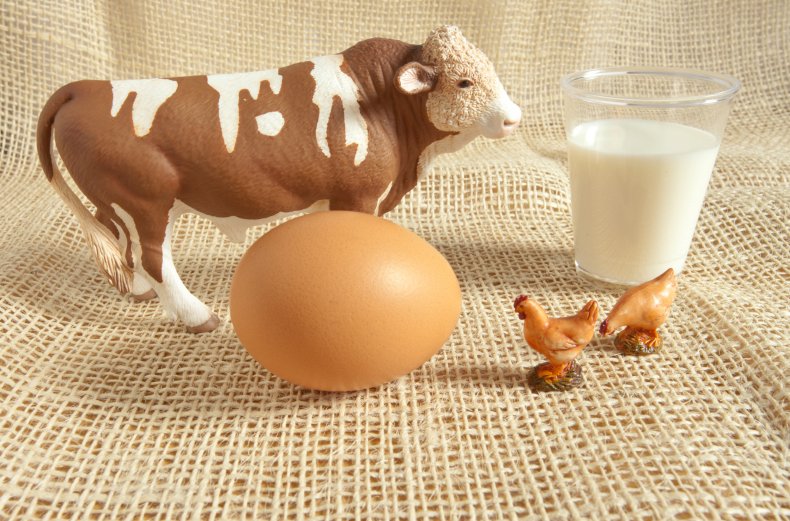 A similar study conducted by the British Nutrition Foundation (BNF) in 2017 revealed arguably worse gaps in knowledge from U.K. school children. A surprising 13 percent of kids aged 8-11 insisted that pasta came from animals, while 18 percent of 5- to 7-year-olds claimed that fish sticks were made of chicken.
The 2017 study highlighted the role of education in the apparent failure to properly inform children about the origins of food. In particular, officials who commissioned the study noted the lack of a standardized curriculum to teach children the subject.
"With no formal professional support provided to teachers centrally, schools and individual teachers take on the responsibility for interpreting and delivering the curriculum in their own way. This approach means that there is a risk of conflicting or misleading messaging being disseminated through schools across the U.K.," said BNF head of education Ray Ballam, in a press release about the study.
"This, combined with the latest results of the survey showing that the Internet is one of the most popular sources of information for teenagers, means that it has never been more important for schools and teachers to be armed with the correct information so that children and young adults are able to decipher between fact and fake news," added Ballam.
Ignorance about food is certainly not limited to children in the U.K. A study of California schoolchildren in 2011 found that only 22 percent understood that pickles were made from cucumbers. A majority of the children also did not believe that onions and lettuce were plants.
Adults also appear to be far from infallible when it comes to understanding food. A 2017 survey found that seven percent of American adults believe chocolate milk comes exclusively from brown cows.