Cows Released by Trespassers Find Food Store, Eat Themselves to Death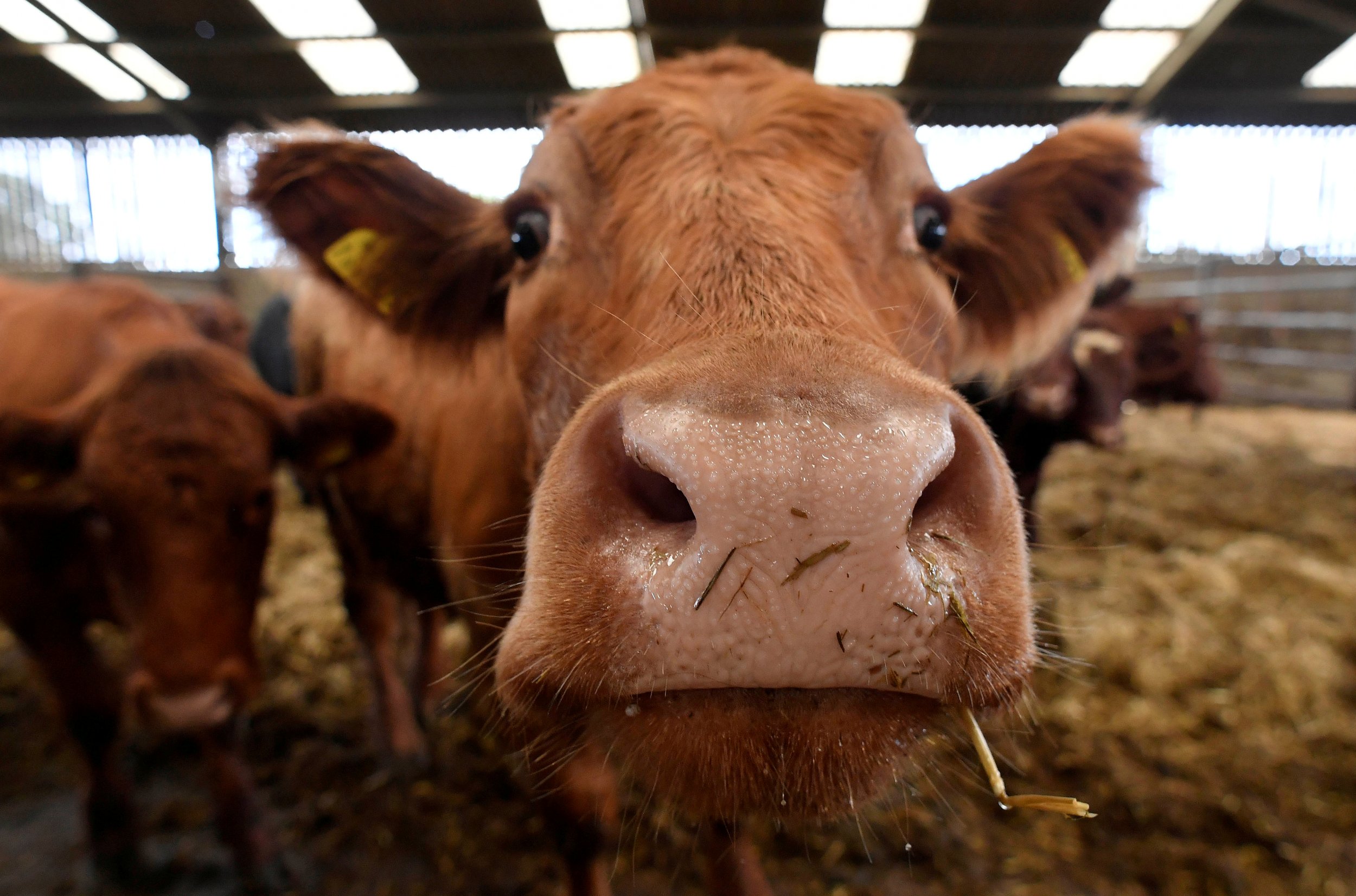 At least four cows have died and dozens more are in a critical condition after a herd of the animals—released from their enclosure by trespassers in the middle of the night—found a farm food store and gorged themselves to death.
The cattle were set loose from their pens in the German state of Brandenburg on Saturday night, roaming free until Sunday morning when they were discovered, Deutsche Welle reported.
But by that time, it was too late. The animals found their way to a store of concentrate feed, designed to provide highly nutritional diets for farm animals. The cows would usually eat around 4.5 pounds of the feed each day, but their night of freedom allowed the herd to consume 22 pounds of concentrated food.
The feast was deadly for at least four animals, with another 40 now in a critical condition. The managing director of the Liebenwalder Agrar farm, Anja Schiemann, told the Berliner Zeitung more deaths are expected.
"The damage to the liver is just too much," she explained, "Too much concentrated feed causes the digestive system in the rumen to be severely disturbed." The company, whose Brandenburg farm is home to around 300 cows and 600 other cattle, has offered a reward of around $1,160 for any information that leads to the arrest of the perpetrators.
The farm now expects to suffer significant financial losses, as the dead cows and their injured friends will not be able to produce milk. The recovering animals will also be put on a strict diet of hay, the price of which has increased due to a summer heatwave, Schiemann noted.
The Zeitung said animal rights activists may have been to blame. If this was the case, the trespassers' plan no doubt would have been different if they knew their effort to free the animals would kill several.
Those freed came from the sheds housing the dairy cows and younger cattle. Schiemann said the plot appeared to be well-planned and not the work of opportunists. She explained that the shed doors had been wedged open to ensure they did not close once the trespassers had left, allowing as many cows as possible to escape.
Germany is home to around 13 million cattle, of which just over 4 million are dairy cows. According to the Compassion in World Farming website, Germany is the largest producer of milk in Europe. Cattle production contributes to around 25 percent of all agricultural output in the country, the German Livestock website says.