Cows on the Run: Dozens of Animals Roaming Atlanta Streets After Cattle Truck Crashes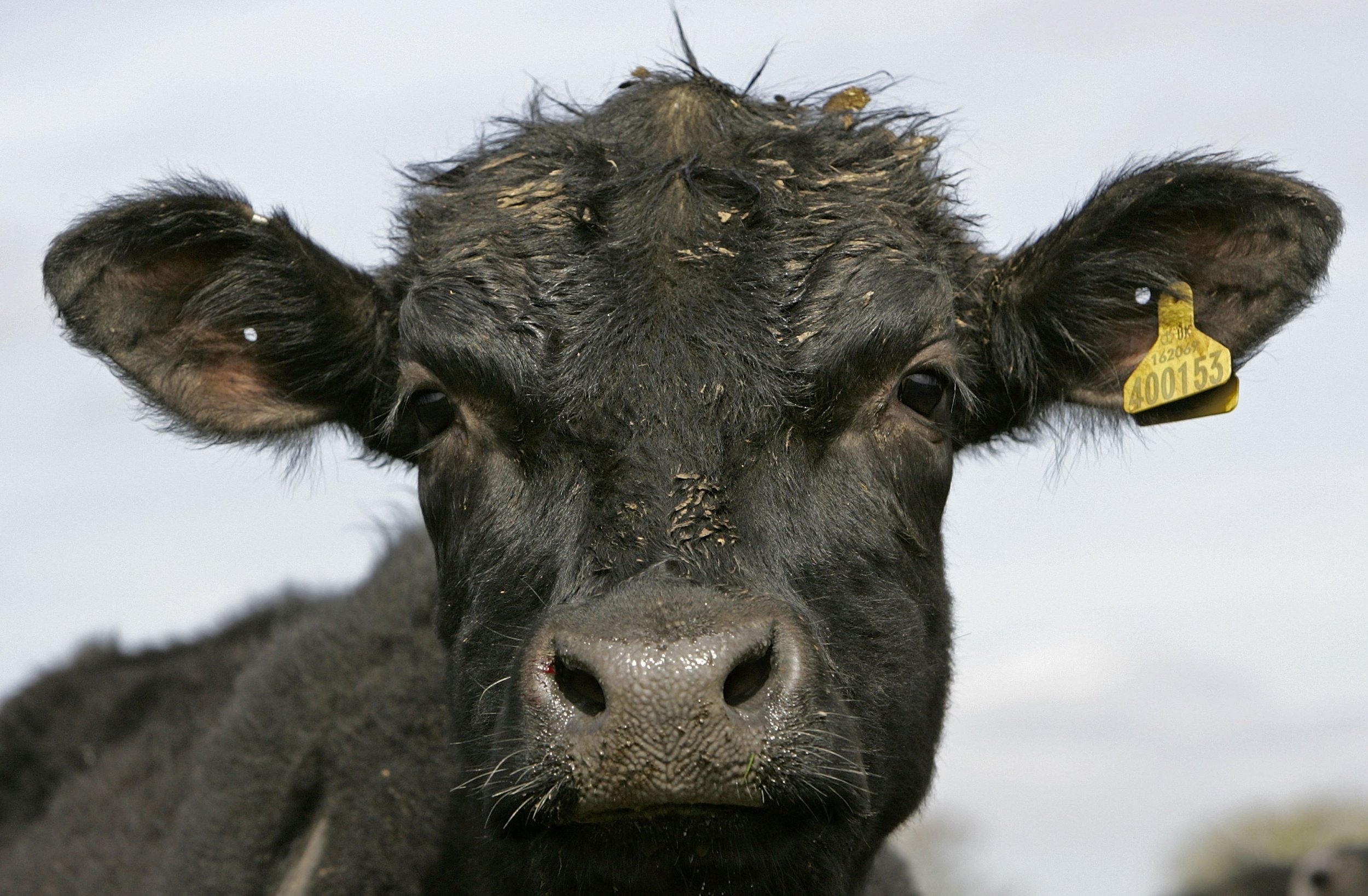 Dozens of cows are on the run in Atlanta after a livestock truck overturned on a highway in the early hours Monday.
At least seven cows were killed following the accident on the Interstate 285 eastbound ramp to Interstate 75 north around 3:30 a.m., news station WSB-TV reported.
At least one driver was injured after the truck overturned on the road, causing the animals to spill out.
The crash caused traffic chaos in the area as authorities desperately tried to retrieve the animals. WSB reported that authorities with the Georgia Department of Transportation were still attempting to safely transfer some of the cows that did not escape the truck or were killed into another truck hours after the accident.
"We're working for you to get this crash cleared, but this will take a while," the department warned in a tweet.
Police said the truck was carrying at least 89 cows at the time of the crash, with around 70 still roaming in the Sandy Springs and Cobb County areas.
Some of the cows were reported to have been spotted by the Chattahoochee River, as well as in Fulton County, according to The Atlanta Journal-Constitution.
The crash caused "major bovine delays" on the west side of I-285 for several hours, reported WSB's 24-hour Traffic Center.
This is the third time this year that a vehicle carrying cows have crashed on an interstate in the Atlanta area. In May, 10 cows were killed after a tractor-trailer carrying 19 of them tipped over on Interstate 75 southbound at Wade Green Road in Cobb County, according to WSB.
"We urge authorities and others involved to safely capture any cows who are still thought to be missing and allow all of the surviving cattle the opportunity to recover from this traumatic ordeal at a sanctuary," Gene Baur, president and co-founder of Farm Sanctuary, said in a statement to the station.
"This crash reminds us that millions of other cattle suffer silently outside of public view," he continued. "Farm animals endure intolerable cruelty every day in factory farms, slaughterhouses and in transit, and their abuse is largely hidden. If you'd like to help prevent this kind of animal cruelty, please consider decreasing your consumption of meat, dairy and other animal products."
On the morning of June 8, three cows were killed after a truck overturned on Interstate 285 southbound.