Coyote Bites 5-Year-Old Boy During Family Walk In Popular Park
A 5-year-old boy has been attacked by a coyote during a family walk in a popular park in Vancouver, Canada.
The boy was on a walk with his family at Prospect Point in Stanley Park when a coyote "lunged and bit him on the leg" at around 9.30 p.m. on Tuesday, the British Columbia Conservation Officer Service said.
The boy's parents chased the coyote away, the agency said, and took him to hospital where he was treated for minor injuries.
The agency said it was investigating the attack. It also urged the public to avoid Stanley Park due to the "high risk of encountering an aggressive coyote."
The incident is just the latest in a series of recent coyote attacks in Stanley Park, and the second involving a child.
A 2-year-old girl was injured in a coyote attack near Vancouver Aquarium on July 13. Conservation officers later euthanized four coyotes, including one captured close to where the girl was attacked.
Also, a woman jogging along the seawall was bitten on the leg by a coyote on July 21. The following evening, a man was bitten by a coyote near the Stanley Park Pitch and Putt.
A further incident occurred on July 31, when a woman sustained scratches to her back and shoulders after a coyote came up from behind and attacked her in the park.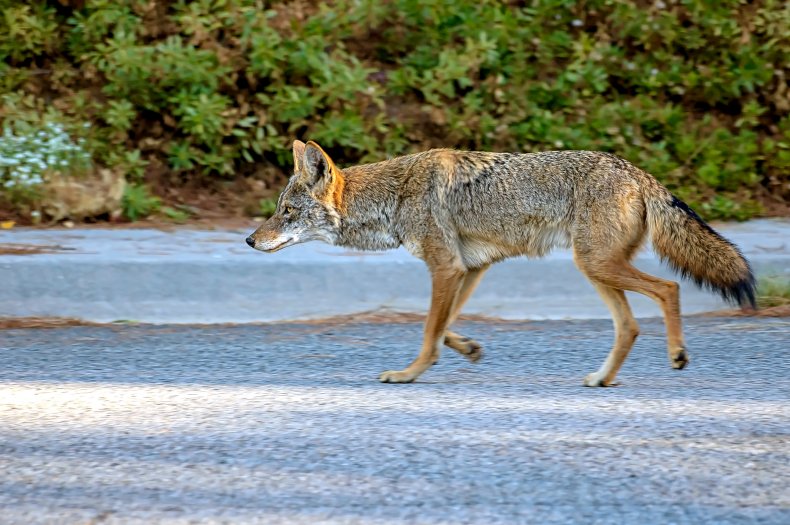 "We recognize and understand the public is concerned about these incidents," the agency said in a statement posted to Facebook on Wednesday.
"We are also concerned about the behavior of coyotes in Stanley Park. No one wants to see anyone injured by a coyote, especially a child, and we are thankful he is recovering."
The service said it would continue to work with wildlife biologists, park rangers and local organizations "to consider all options to address and reduce coyote conflicts."
The Vancouver Park Board said all paths and trails around Prospect Point are closed while conservation officers investigate Tuesday's attack.
"Park Rangers will be deploying more signage in the park to inform park users of the risk of encountering aggressive coyotes in the park, particularly early in the morning and after dark," the board tweeted. "We urge park users to stay off closed trails & never leave children unattended in the park."
The park board also advised anyone who encounters an aggressive coyote to stand their ground, make themselves as large as possible and make noise, and to immediately report all encounters.