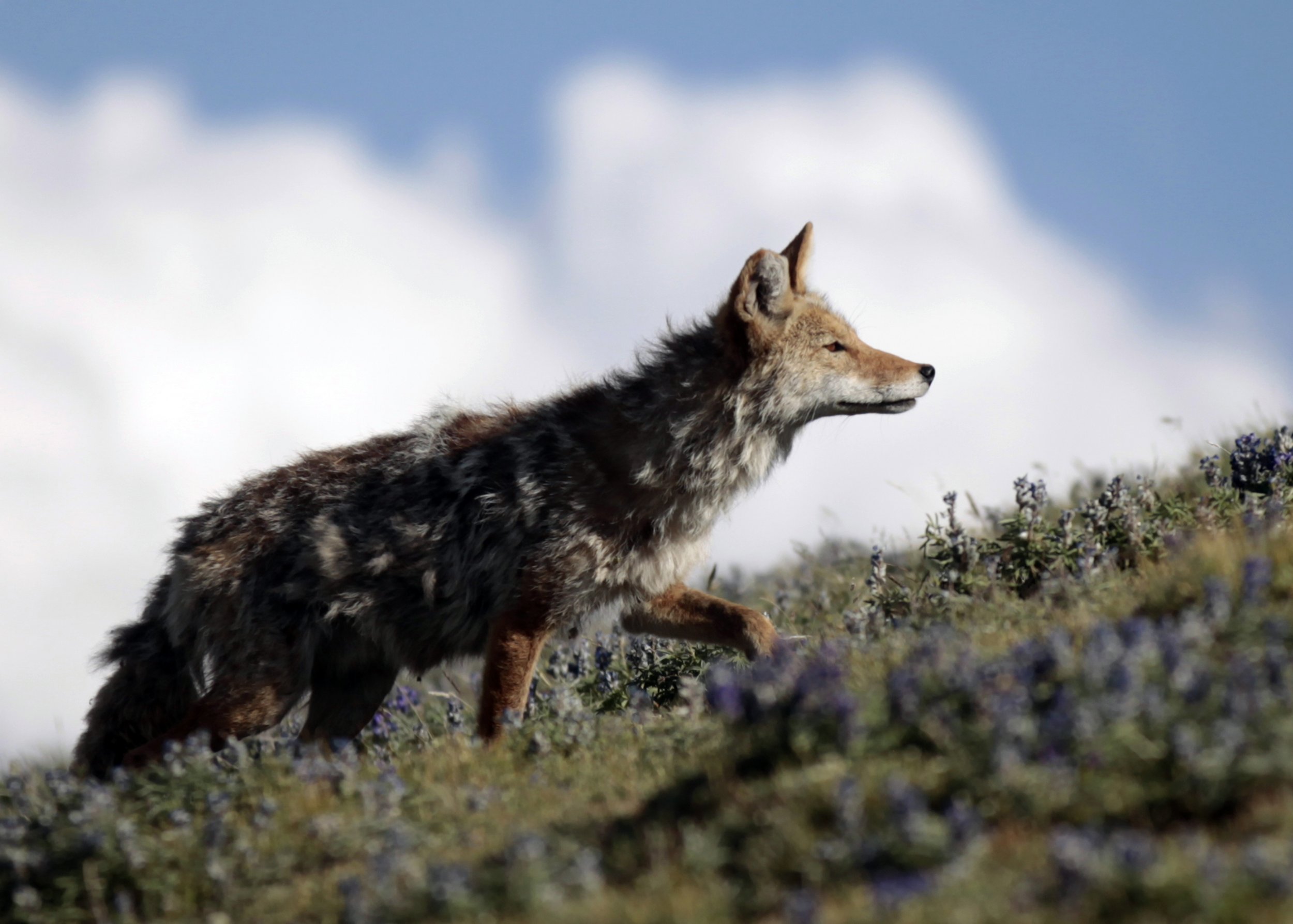 Every year, officials hold the "Georgia Coyote Challenge," in which contestants are encouraged to kill coyotes. And every year, wildlife advocates shun the tradition.
To win the coyote killing contest, each contestant must kill a coyote and then send a picture of the carcass to the Georgia Department of Natural Resources. Each participant can submit up to 10 entries. First prize is a lifetime hunting license in the state.
Coyotes are part of a long-standing war between humans and predators. Humans put homes, families and animals on the land where native herbivores used to roam, and sometimes predators turn to people, pets and livestock for food. To many, killing coyotes is seen as a form of pest control.
After settlers successfully drove wolves to near-extinction, coyotes, with their newfound lack of competitors, became exceptionally populous, smart and adept predators. Now, Americans kill 500,000 coyotes a year and their populations are still strong. In 2017, a publically-funded government agency killed more than 69,000 coyotes. Last year, the Georgia Coyote Challenge resulted in 195 coyote kills.
Wildlife groups aren't happy with the contest. A group of scientists at the Atlanta Coyote Project calls the contest "both inhumane and unwise," citing the fact that several studies have called into question the idea that killing coyotes is even effective. It may not protect livestock and killing coyotes can even lead to more coyotes inhabiting that area. The fewer coyotes, the more pups in a coyote litter can grow to fill the void, studies suggest.
However, a USDA report says that lethal predator control is likely the best way to minimize conflicts with urban coyotes. The Department of Natural Resources notes that hunters can kill coyotes all year, and they will whether there is a contest or not.
More than 25 wildlife groups including Project Coyote and the Humane Society of the United States formed a National Coalition to End Wildlife Killing Contests and sent letters asking the Georgia's governor, the Georgia Department of Natural Resources, and the Georgia Wildlife Resources Division to cancel the contest.