Urban Hunters Are Killing Coyotes That Are More Likely to Kill Your Cat Than They Are You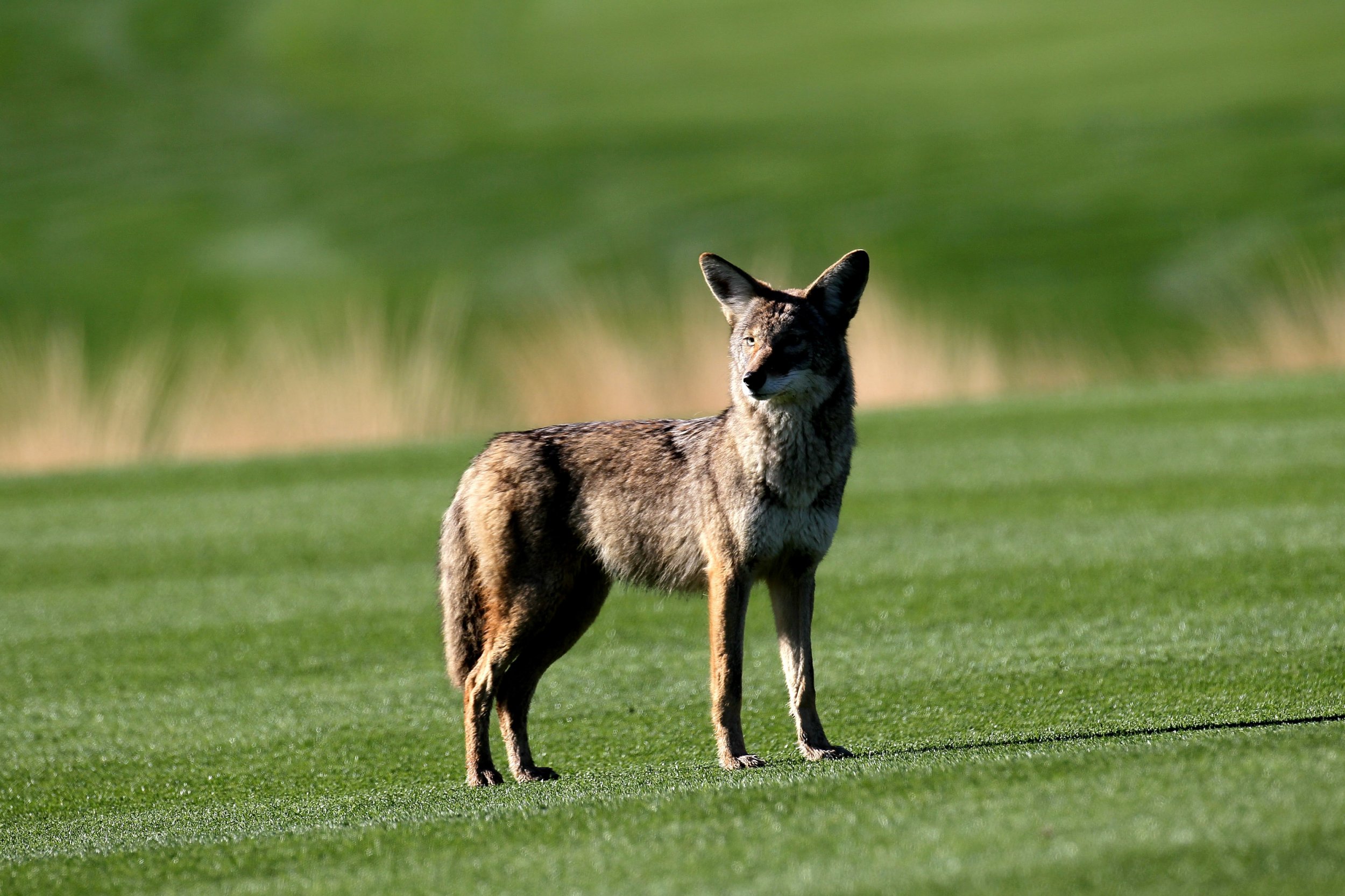 You're more likely to be killed by an errant golf ball or flying Champagne cork than be bitten by a coyote, but a new report from The New York Times revealed that as coyote populations become more concentrated in cities, urban hunters have made a sport out of killing them.
The Times article followed hunters who have been tracking coyotes—whose populations have been increasing in American cities despite almost 500,000 of them being killed each year—in their urban and suburban neighborhoods.
"Coyotes are a formidable predator, moving into the places where we take our kids to school and walk our pets," Dennis Murphy, a coyote hunter in Columbus, Ohio, told the Times. Murphy and fellow hunters in Ohio can make up to $100 per coyote hide, which are used as fur trims on coats like the disputed Canada Goose brand.
But coyotes, which are related to both wolves and domesticated dogs, are more of a danger to your pet than they are to you, according to the Urban Coyote Research Project. Encountering a coyote is rare for a human, but the nocturnal creatures come out at night to hunt small mammals, which can put suburban dogs and cats at risk.
Coyotes that have been spotted in major cities like New York and Los Angeles mostly prey on small rodents, like New York City rats. In Massachusetts, a coyote made headlines for killing a local cat in November. Cat and dog owners in Florida and Virginia metropolitan areas have been made aware in recent months of the dangers of coyotes attacking their pets.
The doglike species is the most common large wildlife species in the United States, and while they are dangerous, they rarely attack humans. There are just two recorded instances of coyotes killing humans in the United States, according to the Humane Society, including a Southern California child in the 1980s and a Nova Scotia teenager in 2009.
In December, a California photographer from Huntington Beach even snapped a photo of a coyote carrying a slice of pizza in its mouth. More often than not, just like a pizza-stealer, coyotes want to eat your food.
Hunting and killing coyotes is not limited to urban hunters—the U.S. Fish and Wildlife Service has killed 35,000 coyotes among other forms of wildlife from helicopters and planes since 2001.