Sean Hannity's CPAC Live Show Attacked Bogeyman CNN, Clinton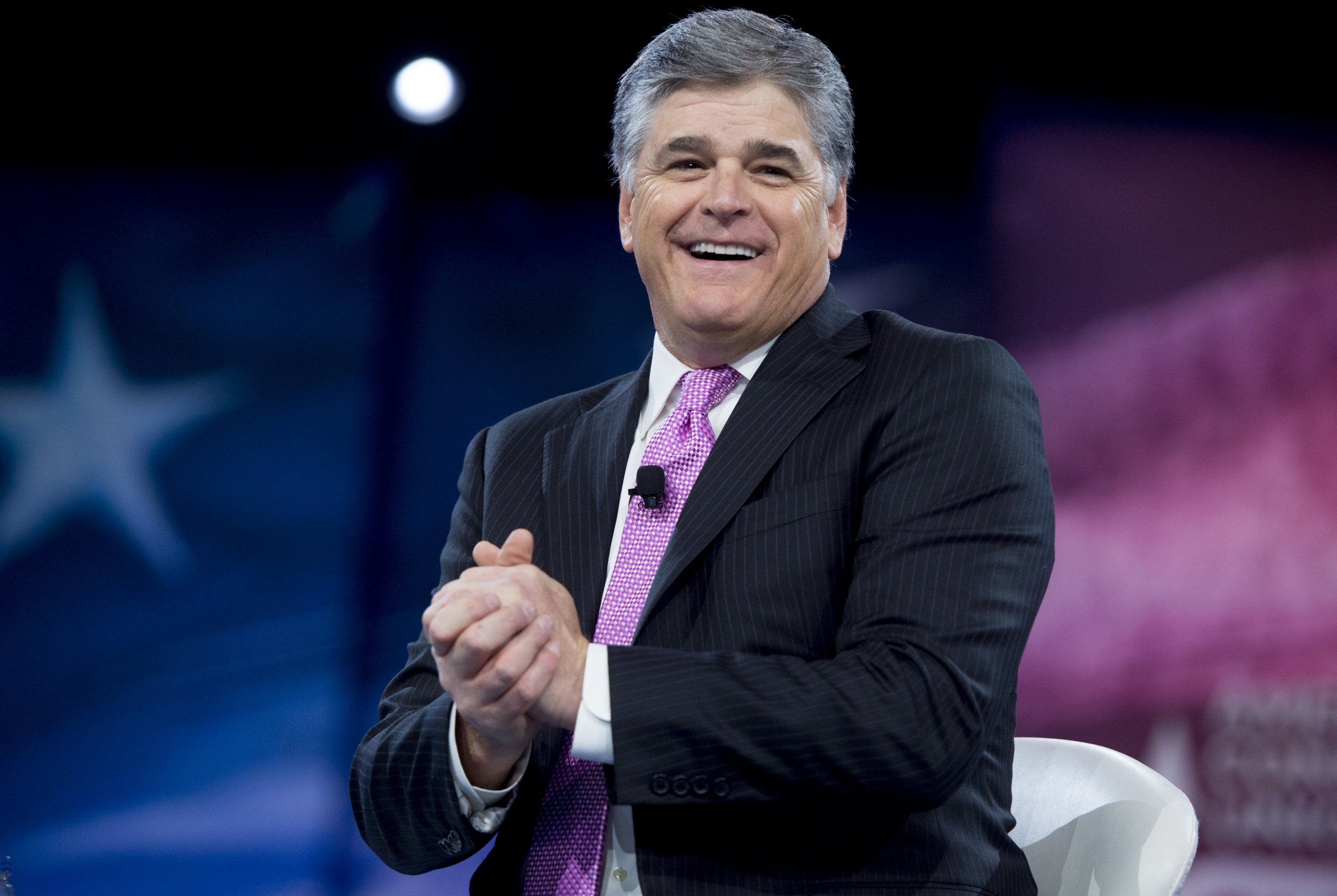 On Monday night, Sean Hannity took an audience at the Conservative Political Action Conference, or CPAC, from a ballroom in a Maryland hotel to an alternate reality called Fox News.
Before the primetime show began, Hannity gamely threw footballs into an audience composed largely of college students. "I got a thousand footballs backstage," he said, though this may a bit of lighthearted fake news—he tossed about a dozen into the audience.
Hannity took a shot at CNN, calling it "the shithole news network." At the time, CNN was broadcasting a town hall in which the parents of teenagers slain in the Marjory Stoneman Douglas shooting last week passionately confronted Senator Marco Rubio, Republican of Florida, who has routinely stood with the National Rifle Association. Many praised the CNN town hall as first-rate television serving the civic good—accolades the likes of which Hannity rarely receives.
He also took a shot at matchmaking. "If you're a boy, talk to a girl. Just don't be Bill Clinton—that's all I ask," he told the young people gathered before him. This was, presumably, an injunction against sexual assault, accusations of which have felled several of Hannity's peers at Fox News.
As the live taping began, Hannity invited his audience into the parallel universe that constitutes Fox News prime time programming. There, Hillary Clinton stands frequently accused of colluding with Russia, while the Trump administration is under a ceaseless Deep State assault. As usual, the hour-long show consisted of disconnected, disjointed accusations, insinuations, lamentations and innuendoes. Facts were treated like buzzing flies, to be swatted away or else ignored.
"The Uranium One deal is unconscionable," Hannity said, referencing a new anti-Clinton talking point about a deal made eight years ago, when she was Secretary of State.
"People will likely go to jail over this," he said a little later, talking about Democrats once again. Presumably, they will go to "jail" (he must have meant prison) for...well, it wasn't exactly clear.
For all its elisions and deceptions, Hannity's opening-night performance offered a revelatory look at what some on the right believe about themselves, their opponents, and the state of America.
"They want Obama on Mt. Rushmore," Hannity said at one point. Where he got that, nobody knew. Nobody cared, either.