Airplane Makes Emergency Landing Due to Crack in Cockpit Windshield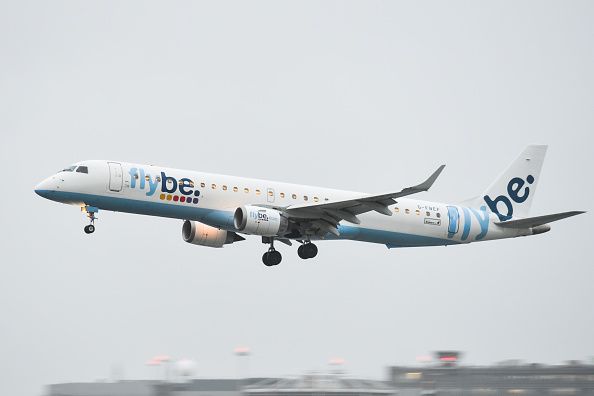 A Flybe plane traveling from Newquay Airport to Gatwick Airport in England made an emergency landing on Tuesday morning after the cockpit windshield cracked just after takeoff.
The Embraer195 aircraft was carrying 92 passengers when the pilot was forced to turn around and land again at Newquay Airport in Cornwall, England. The aircraft was able to land safely after the incident.
A spokesperson from Flybe confirmed to Newsweek in a statement that the crack occurred and said the captain took "necessary action" to safely land the plane. The spokesperson said the crack appeared "in the outer layer of [the plane's] windscreen."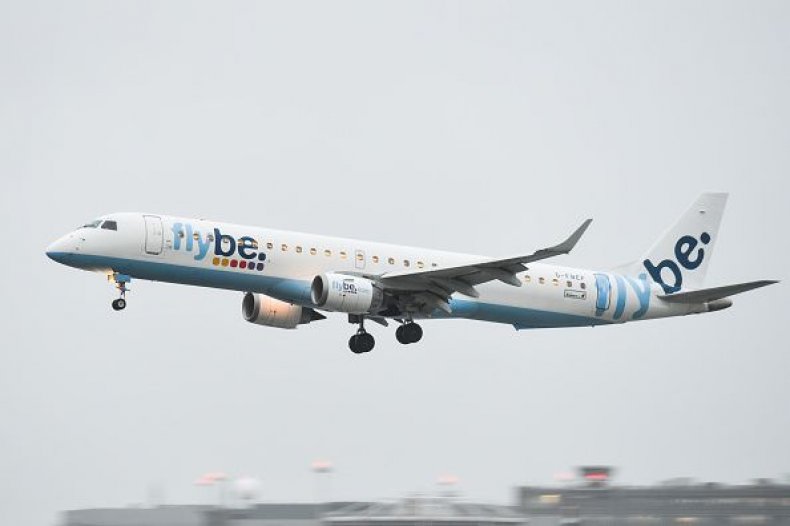 "Flybe can confirm that the aircraft operating the above flight landed safely at Newquay without incident having returned from airborne following a crack appearing in the outer layer of its windscreen," the statement said. "The captain took the necessary action and, as a usual precautionary measure, the airport put its emergency vehicles on standby."
The company noted that their customers' safety is their top priority and apologized for the emergency landing.
"The safety of its passengers and crew is the airline's number one priority and Flybe apologises for the inconvenience experienced," the spokesperson stated.
A passenger by the name of Ray Ellis told the told local publication Cornwall Live that he was flying to London for a business meeting when the plane started to slow down. He was able to take a picture of the damage while passengers were exiting the plane.
"The plane slowed down a bit, then they made an announcement that there was a crack in the windscreen and they had to return to Newquay," Ellis told the publication. "No fuss was made, no drama, all very professional."
Another plane was brought to Newquay Airport to take care of the Gatwick flights for the remainder of the day, the spokesperson noted.
"Road transport is being provided for all 92 passengers to complete their travel to London Gatwick," they wrote.
A similar situation happened in India just two days ago, when a flight attendant injured three people on an Air India flight trying to fix a broken window.