A crafty cat who somehow managed to "disappear in plain sight" is baffling the internet, who are scratching their heads over its whereabouts.
Owner Nataly, from Shrewsbury, Massachusetts, took a photo of her cat, Murka, except the feline isn't immediately visible in the snap.
Nataly shared the photo to the popular @Thereisnocat_ Twitter page, something of a Where's Wally for cats.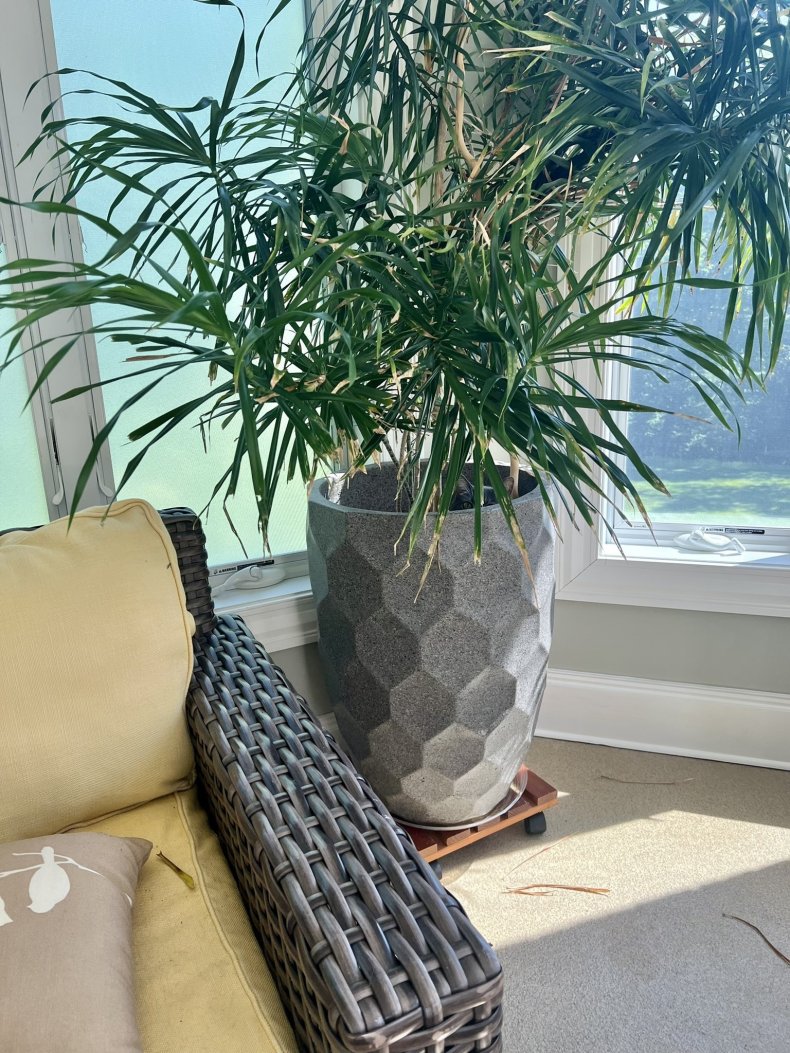 The mom noted: "We've always loved this game in the family: my kids even got a picture book from Find the cat series for Christmas. It's a fun Twitter game."
The post amassed more than 12,000 likes since being posted earlier this month, as people scratched their heads over the location of Murka in the seemingly minimalist setting.
Speaking to Newsweek, Nataly said: "I was looking for the cat for a good 30 sec before I spotted her. It's a very small wing next to the deck with bay windows, so it's literally nowhere to hide.
"I was amused that the cat managed to disappear in plain sight, so I snapped a pic for my kids and took a short video.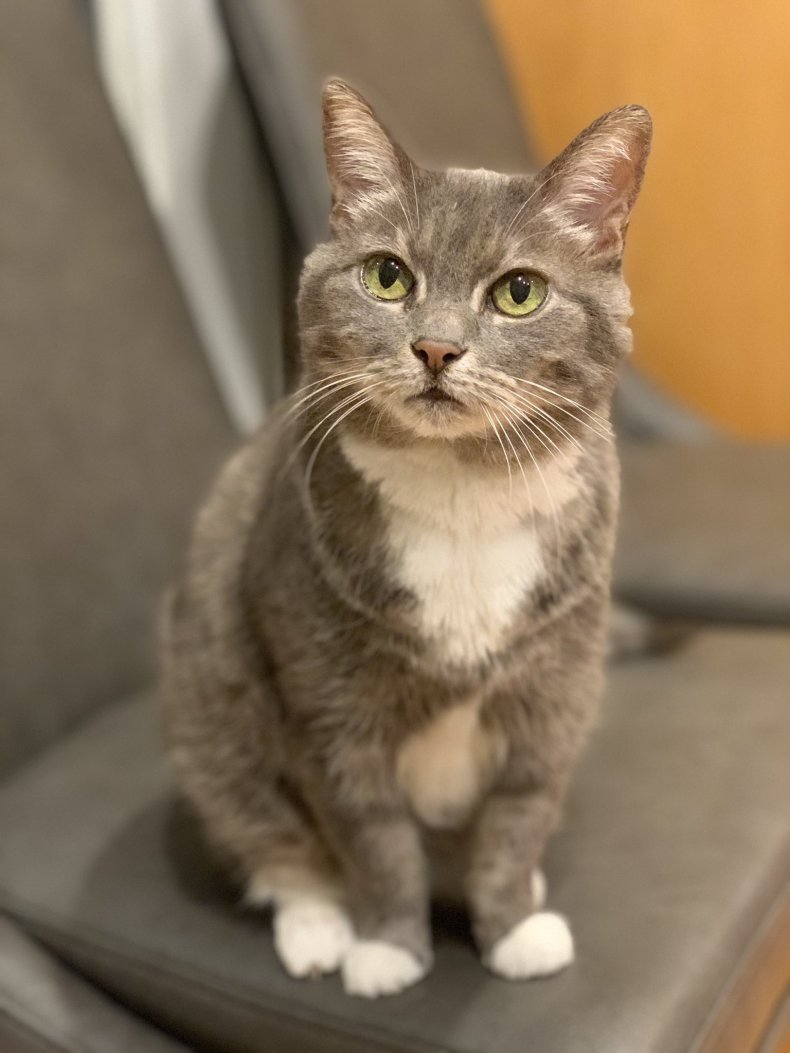 "I think that's what people liked the most about the picture: not too much space to hide, but it still takes you some time to figure it out."
Taking to the comments Jay admitted: "Not me coming to the replies to cheat because this one was hiding too well."
Gareth commented: "You're right there is no cat."
Cait asked: "Why did I think I would see it through the window."
Nataly got 10-year-old Murka from Baypath Humane Society of Hopkinton when she was a 6-month-old stray, as she raved "they are doing a wonderful job saving animals."
And she has another cat who's an even more accomplished Houdini, saying: "There is another cat in the house, who loves hiding, and it takes us hours to find him, but Murka is usually pretty relaxed.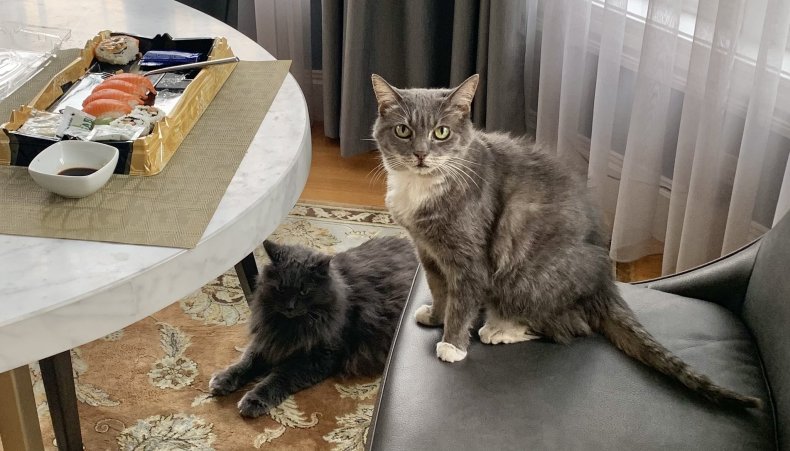 "Personality-wise she is somewhat a bossy kitty, who comes to you when she wants, not the other way around-but she is very affectionate. She probably just liked the sunny spot on "the ground" of the plant (she is indoor only.)"
She enjoyed people's guesses as to Muka's whereabouts, saying: "I found reactions amusing and uplifting (generally.) I think it's a little dose of positivity that creates this feeling of judgment-free community in our stressful times.
"Some of the comments were very witty and humorous. Sometimes I revisit the post to read the comments & laugh at the end of a tough day.)
After finding the feline, Pyro joked: "Sneaky flowerpot."
TiggerBastBinkieBlackie commented: "I see you, jungle cat."
Sam joked: "If there's a potted plant, a cat is hiding in it."
"You can tell by the fallen leaves, there's a cat in the image," @Mexicantstay added.
It's no secret cats love a sunny spot to nap, as cat food brand Purina explained why they can't resist sun worshiping.
"All cats are biologically programmed to seek out warmth," they explained, adding: "It's important to remember that cats have a higher body temperature than humans, so they tolerate the heat better that we do.
"The reason they seek out extra warmth is so they don't have to waste valuable energy generating it themselves. Cats are highly efficient that way.
"So when you see your furry companion basking in the sun, it's actually using the warmth to help make up for the slight drop in body temperature that happens when cats fall asleep."
If you're still struggling to find Murka, we've circled her in yellow below.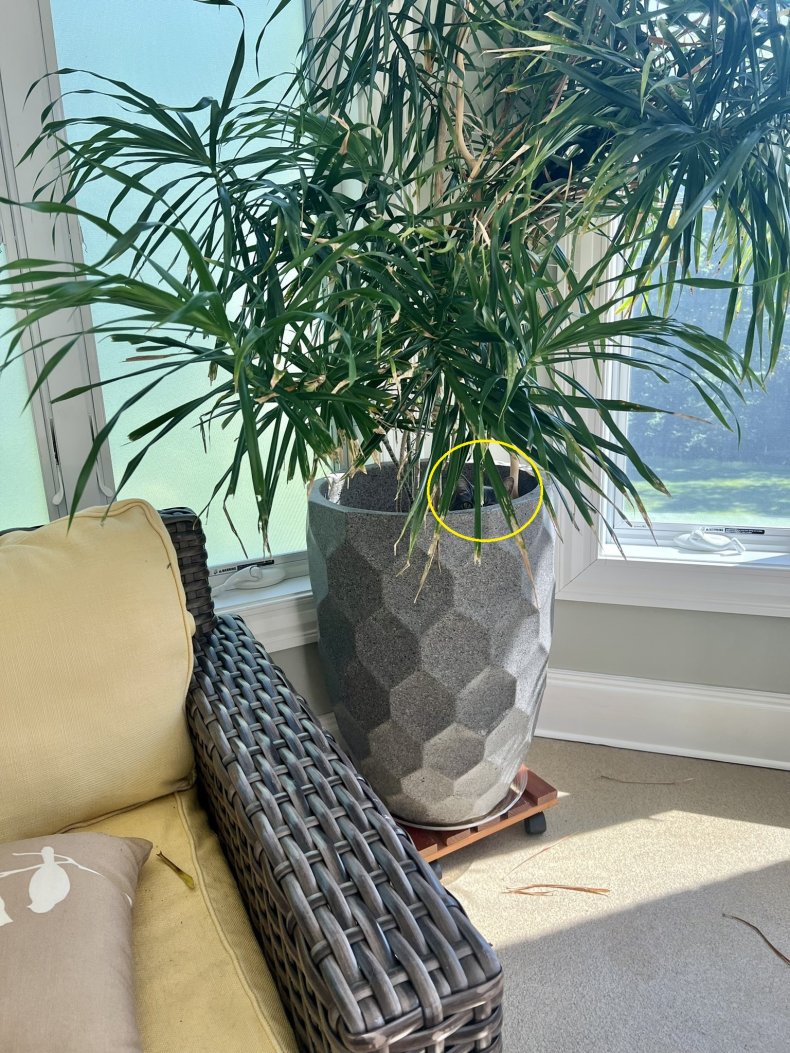 Meanwhile this cat was branded a "sneak 100" for its cunning hiding spot in a bookcase.
This feline was hailed as finding a "top tier" hiding place after blending in to an equally minimalist background.
And this cat lurking somewhere among chainsaws was cause for concern over the species' plans for "world domination."