Craig Calcaterra Announces He's Out at NBC and So Is HardballTalk
Hardball Talk is over. On August 3, Craig Calcaterra revealed that the NBC Sports website is ending its run, and that he will no longer be working for the news site.
"Some personal news: After 11+ years at NBC, @HardballTalk is officially no more and I'm out with it," Calcaterra tweeted. "I want to thank @NBCSports for a hell of a ride and HBT readers for riding along. My ride's not over, though. Updates soon, but you're not rid of my opinions just yet."
Calcaterra published an article on the site this morning about the upcoming Philadelphia Phillies game in The Bronx against the New York Yankees, focused on how the team had no more positive coronavirus tests amid an outbreak last week among the Miami Marlins.
The writer was previously a litigator from August 1998 until December 2009, according to his website and lives outside of Columbus, Ohio.
"These are a lot of replies. I'm gonna go through all of 'em," he added to the Twitter thread. "But first I have to take Anna to work. At least someone in this damn family has a job."
The reason behind Hardball Talk's sudden termination remains unclear. Since its debut, the blog amassed over 46,000 followers on Twitter. Bill Baer, who also wrote for Hardball Talk, posted that, like Calcaterra, he is a free agent.
"Like @craigcalcaterra, I am now a free agent," he tweeted. "I have only good things to say about my time at @NBCSports. They treated me well and I am so proud to have worked for them. I feel like all of us did incredible work there that not a lot of other places were doing." Baer told his followers that he plans on sharing his resume at some point, and asked that anyone who has a lead to email him.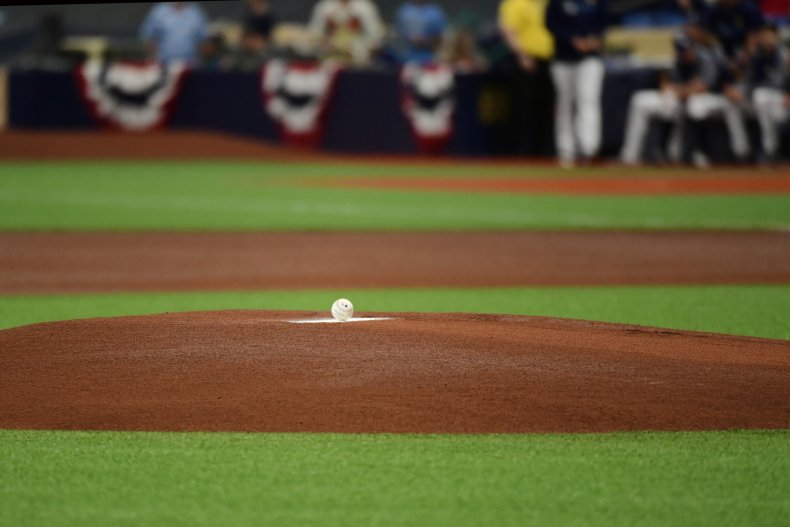 Fans of the blog were upset to find out that Hardball Talk appeared to be canceled, but told Calcaterra they were eager to see what was next for him.
".@HardballTalk was my clearinghouse of baseball news. There were times in the last 11 years that I would just leave it open and refresh it 20-30 times per day to make sure I didn't miss anything," one fan wrote. "Hopefully you'll be able to take your coverage somewhere else, been along nearly the entire ride at Hardball Talk," another chimed in.
"I'm sorry to hear that, Craig," a third tweeted. "You're always an entertaining read and thoughtful - wherever you land next, I'll be following!"
Newsweek did not receive comment from Craig Calcaterra or NBC at the time of publication.